Donny van de Beek rules out Manchester United move in January
Donny van de Beek has denied that he is planning to move from Ajax to Manchester United in the middle of the ongoing season. The Dutch midfielder has insisted that he will see off the season at Ajax and there is a strong possibility that he will stay the next season too.
Manchester United has been struggling with their midfield for quite some time now. Although, they have pulled off some positive results this season, they have managed to do so by playing counter-attacking football.
But, the counter-attacking football is something they can't play for the whole season because the teams are now starting to come up with different tactics to tackle their counter-attacking plan.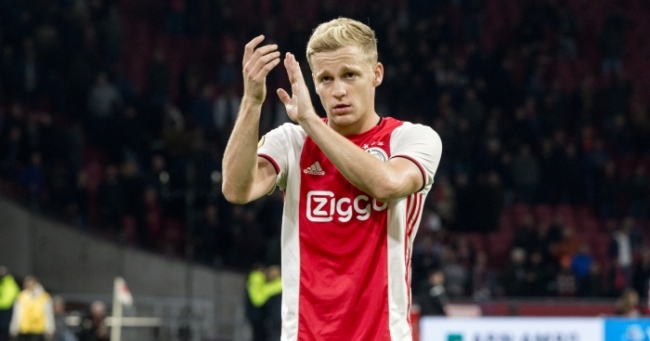 Recently, Pep Guardiola's Manchester City used "false no. 9s" in the EFL Cup Manchester derby and drew the United back-line further up the pitch before the false 9s got into the pockets of space to push the ball into United's box.
For United to be able to compete against top teams with a pattern of play through the field, they need to have good midfielders.
Van de Beek was someone they were eyeing as the 22-year old has been outstanding for Ajax in the last two and a half years. But, the young man himself is not too keen on making a move to Old Trafford at this stage of his career.
"It is not that I can or want to do something at the moment. I have said it before and I will say it again: I will remain at Ajax this season. And maybe next season as well." De Beek was quoted as saying by Fox Sports Netherlands.
While Manchester United is a dream club for the young players, some of them might be a bit reserved about their United aspirations right now, given the fact that United is currently not in a position to offer them Champions League football.
Featured Image Credits: Bleacher Report