Exclusive Interview with Anirudh Thapa: Football, life and everything in between
When Anirudh Thapa was in Class I, his teacher told him that he is going to be a great football player one day. The Dehradun-born lad has indeed fulfilled the prophecy. 
Anirudh's journey started with St. Joseph's Academy in Dehradun via Minerva Punjab, Metz football club in France, Chennaiyin FC and has now reached the Indian national team. 
We sat with Anirudh and tried to pick his brain to know about his life, his footballing journey and everything in between. Here goes:
I think we should start off right at the beginning; Tell us about your journey from being the tiniest kid in all your junior teams in Dehradun to being the lynch-pin of Chennaiyin FC?
My journey from Dehradun to Chennai has been a long yet incomplete story. I believe there is much more left to unfold for my journey to be complete.
In 2016, you were selected to join French Ligue 2 side Metz on a short training-stint, which was sponsored by Chennaiyin FC. How was your experience?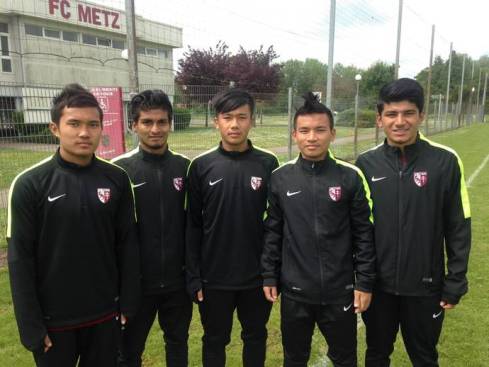 Metz was a changing chapter in my life. It was the beginning of where I am today. The short yet advanced camp built a mental as well as a physical foundation for my career in India.
You joined St. Stephen's Football Academy in Chandigarh at the age of ten. What role did it play in your footballing journey and to where are you today?
St. Stephens is where it all started for me. My coach there has always been supportive of my dream and has pushed me in the right direction from the beginning. 
My principal Mr. Carver has played a huge role in helping me reach where I am today. I'm very grateful for having all these people behind me, without whom I'd not be here. 
How was captaining AIFF Elite Academy? Do you like being the captain of a side?
Captaining a side is always fun. But it also bring along a lot of pressure. AIFF Elite academy has created some of finest young players for India and I was fortunate enough to be a part of that camp. 
In November 2016, you made your debut for Chennaiyin FC and you almost scored a goal but it was given as an own-goal. Tell us about the excitement for your ISL debut and that goal.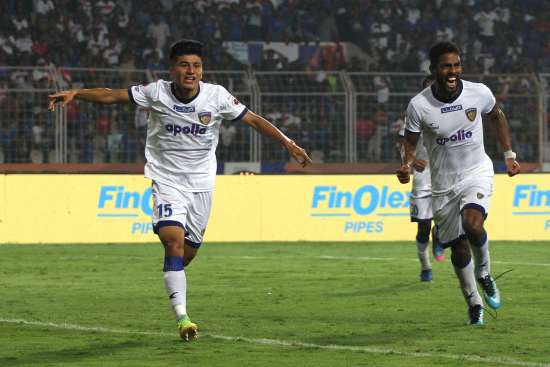 I do remember my first match with Chennaiyin. But my reasons for remembering that match are different. 'Almost' scoring a goal means nothing until you actually do score, or in some way help your team win a match. 
Anirudh, You were loaned out to Minerva Punjab for the 2016-17 season. Do you have fond memories of the stint?
My stint with Minerva was for a brief period. I got a lot to learn about the club and enjoyed my time playing for the i-league champs. 
So you play in the middle of the park and try to orchestrate the rhythm of the match. Do you have a favourite among the current international stars who you try to emulate?
My favourite player I'd say is Croatia captain Luka Modric.
What does being the AIFF Men Emerging Footballer Of The Year 2018 feel like? Did it bring a lot of pressure on you or did you enjoyed the moment and soaked it all in?
It feels like all your hard work, and all the hours of training you put in, gets handed to you as a 'we appreciate you' note in front of the country. It's one of the best feelings in the world. I'm grateful the AIFF found me capable enough for that award. 
I need to ask you this. You have scored both of your international goals against Thailand. Can it be said that they are your favourite opposition to play against?
I'd say that my favourite country to play against is anyone, as long as I'm playing in the national colours for my country. Scoring both times against Thailand was most probably a coincidence, but I still enjoyed them. 
Finally, who do you look up to among the current crop of international stars? Is it going to be a midfielder?
No. I will go with Cristiano Ronaldo. I look up to him for his work ethic and commitment to the game.
I think we can all agree to the fact that Anirudh Thapa has come a long way from being the tiniest kid in his football academies to being the midfield maestro of the national team. 
Our sincere thanks to Anirudh for taking time out to answer our questions despite his busy schedule an best of luck to him and Chennaiyin FC for the rest of the season.