Borussia Dortmund's ultimatum to Manchester United for Jadon Sancho
Borussia Dortmund have handed Manchester United a deadline if they wish to complete the transfer of England winger Jadon Sancho this summer, a player United have had their eyes on for months. 
Sancho has the potential to become a superb player in the game's history and his goal contributions speak volumes.
The Englishman, who turned 20 this March finished the 2019/20 season with 40 goals and assists combined in a total of 44 appearances across all competitions. 
United have been wanting to enhance their gameplay from the right flank since former club captain Luis Antonio Valencia was converted to a right-back
Sancho can be probably the best addition to a young United squad firing from all ends with some exceptional young talents.
According to the reports from Bild, Dortmund have handed United an ultimatum in negotiations that any deal must be made concrete by August 10.
The English transfer window is expected to be active well into September due to the delayed finish of the 19/20 season. However, the Bundesliga 2020/21 season is expected to commence from 21 August and thus, Dortmund will refuse to sell any player once the beginning of a new season comes close.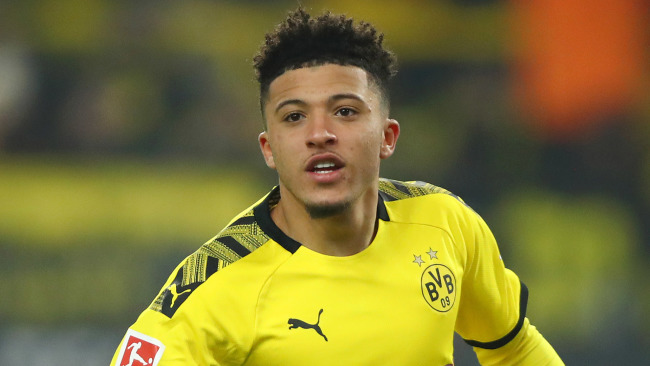 United have been reluctant to be beaten on price for the winger and were originally prepared to pay up to £120m to make sure they get his signature before anyone else. Manchester United have been one of the few clubs who are willing to compete in the transfer market even after the financial impacts of the coronavirus.
Recently reports emerged where it was said that United are not willing to spend more than £50 million for the youngster and if there is any truth in this, the deal may change its course as Dortmund have been adamant and are refusing anything less than £120m.
featured image credits- dailymail.co.uk