Borussia Dortmund turns down Chelsea and Manchester United inquiries over Jadon Sancho
Borussia Dortmund has reportedly turned down the inquiries from the English giants Chelsea and Manchester United regarding the potential transfer of Jadon Sancho.
Dortmund has the ball in their court as Sancho's contract expires in the summer of 2022 and he doesn't have a release clause in his contract, which allows the other clubs to push the transfer of the teenage winger.
BVB has put a price tag of more than 100 million pounds on Sancho, which is a huge price tag for a player who is not even in his twenties.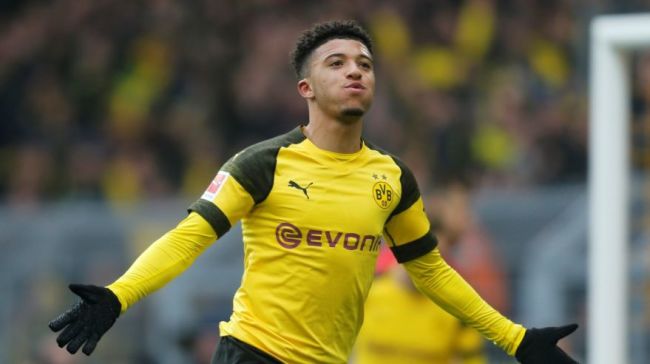 The reason why Dortmund is reluctant to let Sancho go at the moment is because they feel his departure will create a void in the right-wing position. They don't have a player in the back-up who can fill that void with the same sort of quality straightaway.
While the Englishman is the product of Watford academy, he spent a couple of years of his youth career at Manchester City as well, before moving to Dortmund in 2017.
He has scored 26 goals for Dortmund in 79 appearances that he has made for the club across all competitions in the last two and a half years.
The Dortmund winger has missed out on a few games this season because of the disciplinary reasons, but since he has returned to action, he has been immensely fruitful for Dortmund, finding the back of the net on a regular basis.
The 19-year old is understood to be willing to move to the biggest clubs of Europe in his pursuit of winning trophies, particularly the Champions League.  
The Enlishman is not only on the radar of the English clubs, but some of the Spanish clubs are also interested in him, including Barcelona. Although Dortmund have turned down the inquiries for the time being, Sancho remains a hot property in the transfer market for the rest of January.
Featured Image Credits: Last word on football