The Umpire Decision Review System (UDRS or DRS) is a technique used to challenge on field Umpire decision by either Batsman or Bowling team's captain. This technique is used to reduce errors (usually human errors), which may occur by Umpires in the heat of the game where they have to give decisions within seconds. 
DRS is similar to the challenge system in Tennis and Football also has VAR (Video Assistant Referee). With this technique, if a player take review then decision will be made by Third Umpire after watching several replays of that ball.
This system was first used in India vs Sri Lanka match in 2008 for testing process but officially introduced in the Test match between New Zealand and Pakistan at Dunedin on 24th November 2009. On England tour of Australia in 2011, it was first used in One Day International game (ODI).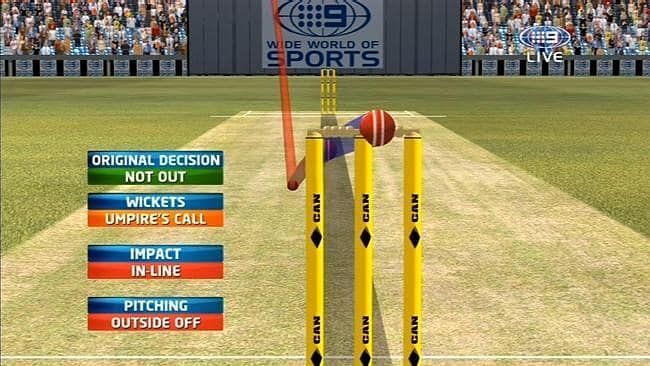 It was mandatory to have DRS in an international match but then some rules modified and it was made optional that, if both teams agreed then it will be used in a match. After this modification every team was almost ready to use DRS except India who was against it but later they also find it useful to have DRS in matches. Now DRS is used in all International matches.
In Februry 2017 it was announced by ICC that now DRS will also be used in T20 leagues and T20Is and was first used in the knockout games of Pakistan Super league 2017 but internationally it was used in India-Australia series in October 2017 for the first time. In Test matches there are two reviews per team in whole inning. In ODIs and T20s only one review each is there for both teams.
The need for DRS arises because sometimes the Umpire gives such a bad decision that player knows that he has given wrong decision and if he has given that decision at crucial stage then the match result could be changed. 
With this technique the players will feel safe for example, if a ball passes close to the bat but didn't nicked it and Umpire gave it out then he will take review and decision will be reversed. There are restrictions on number of reviews a team can use in a match because if they give unlimited reviews then every player will review the decision and time will be wasted. So, they have only 1 review for 50 overs because then the teams will use it cautiously.
DRS works in a way that if Umpire gives a decision and a player review it and decision remains same by third umpire then review will be lost otherwise review will be retained. There is some special case with LBW decision. 
Earlier, if on field captain review the LBW decision and ball tracking shows it to be Umpire's call upon hitting the stumps then it will be given not out and review also lost but then ICC changes rules and now decision will remain same but review will also be retained. If ball is fully hitting the stumps then decision will be out and review will be retained. This is great modification by ICC.
Another reason for using DRS wisely is also that if a team reviews a decision, which is not in their favour so they lose the review. Also, when match is in crucial stage and they are not able to review decision, which they know is in their favour just because they have lost all their reviews. This technology is helpful, it is now only matter of how effectively teams use it and improve quality of cricket by reducing wrong decisions.
​Cover picture credits: ICC Cricket