Dustin Poirier shocks the world, who could see it coming?
Dustin Poirier was successful in his revenge as he managed to pull off a huge upset in the main event of UFC 257. 
The lightweight contender stunned the whole of the MMA universe as he knocked out Conor McGregor via TKO at 2:32 during the second round in the main event held in Abu Dhabi, UAE.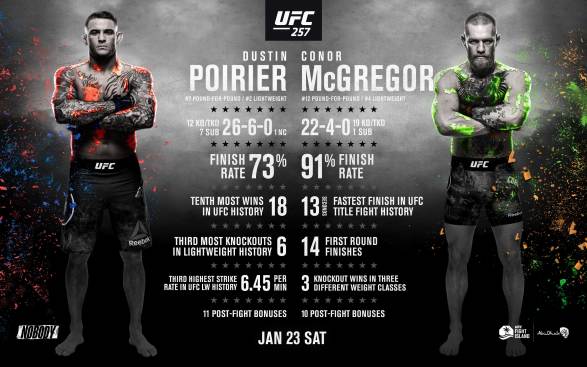 Poirier was pumped up after the triumph, and he demanded to be awarded as the lightweight champion. He said, "If Khabib (Nurmagomedov) is not coming back, me and Conor are the two best guys. I think this was a title fight. I'm the champion," Poirier said in his postfight interview.
"The Diamond" was under tremendous pressure as he was put up against the fence by McGregor but he kept his focus intact and reversed it eventually.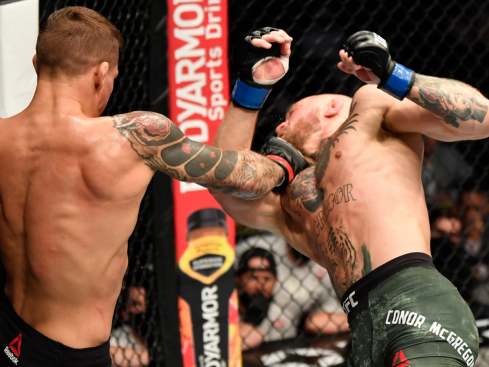 Poirier then used brute force on the former two-division champion and shocked him and the world with a fierce right hand, forcing referee Herb Dean to intervene as Dustin continued with a couple of follow-up shots on the ground.
This game was perhaps a rematch from 2014 when McGregor had asserted his dominance over Poirier, knocking him out in the first round at featherweight. This equals the score between the two, and according to Poirier, they may have a decider lined up too.
Poirier is now 7-1 (1 NC) in his last nine bouts, while Conor stepped in after a 12-month layoff, falling short for the first time since his defeat to Khabib Nurmagomedov in October 2018.
Seeing Poirier's resurgence, UFC president Dana White said Poirier will most likely have a go at Michael Chandler for the vacant title if the defending champion Khabib officially gives up on the belt.
Chandler is a former Bellator champion, and he recently finished No.6 ranked lightweight Dan Hooker in his UFC debut in Saturday's co-main event.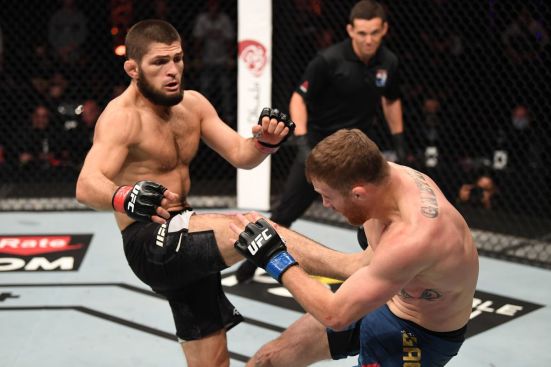 Despite all this, White would still keep the option of 'The Eagle's" arrival open after the champ announced his retirement after a victory against Justin Gaethje. Khabib still looks reluctant to make a return and White has already said that Khabib's decision would be respected and he would not be forced.