Sportco's 5 dark horses who could spring a surprise at the Euro 2020
We will look at 5 dark horses who could be the juggernaut in Euro 2020
As the 16th UEFA European Championship (Euro 2020) is approaching, global football fans, football pundits, and experts have already started talking about who will be the favorites to win the Euro 2020. 
However, we have had some underdog stories at the Euro Championships in the past, but none more shocking than when Greece came out of nowhere to win the European Championship in Euro 2004, or Portugal winning the 2016 Euro after drawing all Group Stage matches. 
It's the dark horses at these major tournaments who have the potential to spring a surprise.
We have listed for you five teams that could be dark horses at UEFA Euro 2020. 
5. Poland 
Bayern Munich talisman Robert Lewandowski will be spearheading Poland in Euro 2020. Poland has picked 11 youngsters this time and there is a blend of experience and youth in the squad. 
Poland had a great run at Euro 2016, reaching the quarter-finals before getting knocked out by Portugal in penalty shootouts. 
However, this time Poland are not going to be a one-man army. The squad has varieties of top-class players ranging from former Arsenal player, Krystian Bielik, and versatile forward Dawid Kownacki. 
Wojciech Szczesny has been in form, Napoli's Piotr Zielinski will lead the team in midfield, Krzysztof Piatek and Jan Bednarek have great experience of playing in big tournaments, so the onus would not be on Lewandowski this time.
Poland has been drawn in Group E alongside Spain, Sweden and Slovakia, and can be one of the dark horses at the Euro 2020. 
4. Scotland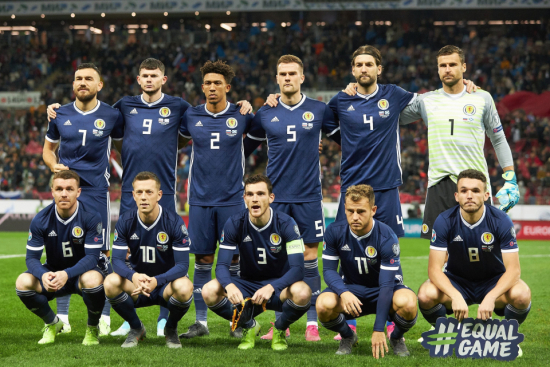 Scotland have underachieved on international stages for a while now having not made it to the first round of eight World Cups and two Euros. 
However, the recent Scotland squad has deftness and great composure. Moreover, this may be the strongest Scotland squad of recent times. The Scottish squad consists of some big names from Premier League. 
Skipper Andy Robertson of Liverpool, Arsenal's Kieran Tierney and Norwich City's Grant Hanley will give life to Scotland's backline.
Southampton players Stuart Armstrong and Che Adams, Man United midfielder Scott McTominay and his Aston Villa counterpart John McGinn will be the major boost for the outfit to perform in big games. 
Scotland are in Group D along with England, Croatia, and the Czech Republic. Having a home advantage, Scotland could go on a deep run at the Euros being one of the dark horses of the Euro 2020.
3. Ukraine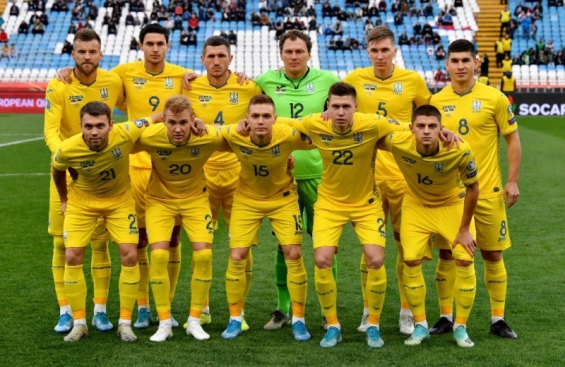 Ukraine topped the group in the qualifying stage, alongside defending Champions Portugal and Serbia. Ukraine was unbeaten and conceded only four goals in the process.  Ukraine has made drastic progress in its attack and defense which could be a threat to other nations. 
Under coach, Andrey Shevchenko, Ukraine has adopted a new playing style. A combination of high-pressing and wide passing, with full-backs' blistering speed and their accurate crosses, gives the team composure during the games. 
However, Ukraine doesn't have a prolific goalscorer so the entire squad relies on each other during matches.   
The Ukrainian squad consists of some notable names in football which include, Oleksandr Zinchenko (Manchester City), Andriy Yarmolenko (West Ham), Yevhen Konoplyanka (formerly of Sevilla and Schalke 04, now playing for Shakhtar Donetsk), and Ruslan Malinovskyi (Atalanta). 
Young talents such as full-back Vitaliy Mykolenko and striker Roman Yaremchuk are also part of the squad.
Ukraine has been drawn in Group C with Netherlands, Austria and North Macedonia. Ukraine could be the new dark horses for the Euro 2020 who could drop a bombshell performance in the tournament. 
2. Netherlands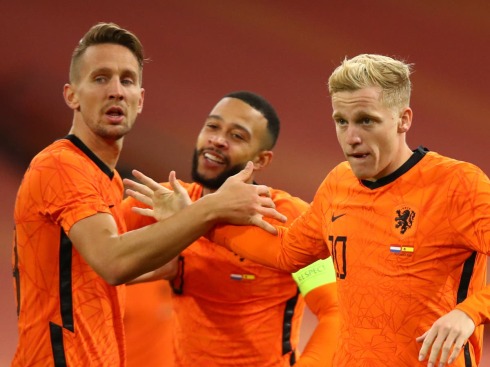 The Netherlands have seen a massive redemption since their 2014 FIFA World Cup semifinal, Netherlands failed to qualify either for Euro 2016 or the 2018 World Cup. However, after the appointment of Ronald Koeman Netherlands rose from their ashes and qualified for Euro 2020.
Ronald Koeman was eager to take the Barcelona job, which saw Frank de Boer taking the helms of the Netherlands. Frank de Boer's managerial career hasn't been inspiring as he is yet to make a statement with the Netherlands.
The striker Memphis Depay had an outstanding season with Lyon and Depay has gone from strength to strength. Registering six goals and eight assists in the qualifying stages of Euro 2020, Depay is likely to carry the Netherlands' forward line onus on him. 
The midfield magicians Frenkie de Jong, Georginio Wijnaldum, and Ryan Gravenberch will lead the team in midfield, and it will be a treat to watch them play at Euro 2020.
Netherlands are placed in an easy group, Group C with Ukraine, Austria and North Macedonia, so qualifying for the knockout phase would not be a hard task for the Netherlands. Hence, the dutch also add to our list of potential dark horses for Euro 2020. 
1. Italy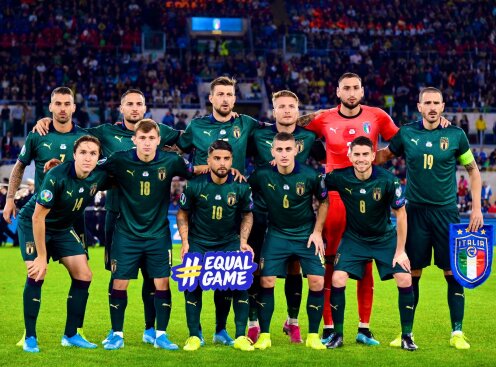 Italy has been called the dark horse at Euro 2020 and can mar the hopes of favorites like France, England, Germany, Belgium at the Euros. 
After hitting nadir, Italy saw a renaissance under Roberto Mancini. Under his tutelage, Italy revamped its squad and replaced the old blood with new ones. 
Mancini has implemented the 4-3-3 system, which makes the most out of the robust backline, relentless midfielders and hungry forwards.
The forward line is filled with prolific goal scorers, Lorenzo Insigne, Ciro Immobile and Federico Chiesa who can cause severe damage to the opponent's defense. 
Jorginho, Marco Verratti and Niccolo Barella will be operating from midfield. Italy has one of the solid backlines. With Alessandro Bastoni, Giorgio Chiellini, Leonardo Bonucci, Alessandro Florenzi and Gianluigi Donnarumma between the sticks, they will be a forca to reckon with.
The Azzurri are in Group A alongside Switzerland, Turkey, and Wales. Italy is most likely to reach the semi-finals of Euro 2020 having a favorable run-in.