Farukh Choudhary - player analysis
The 23-year old, Ambernath born professional footballer, Farukh Choudhary is known for his versatility. He can play as an attacking midfielder, as a winger, and as a Forward too.
Farukh's rise to the prominence weren't a bed full of roses he faced a lot of rejections on course. He started his footballing career with Ambernath based local club "Diamonds". He continued his hardwork and his progress saw him finding a place in Pune FC academy.
Due to some unavoidable circumstances, Pune FC management decided to shut down the team. Eventually, Farukh joined Lonestar Kashmir FC in 2016. He scored five goals in 15 appearances for the I-league 2nd division outfit.
The move to Lonestar Kashmir FC has proved to be the turning point in his career. "It was a difficult period. I had no club. Then Moosa bhai (Farukh's coach Naushad Moosa) told me that Lonestar Kashmir FC was holding trials and if I could impress, then I will once again get to play football professionally", said Farukh Choudhary in an interview few years ago.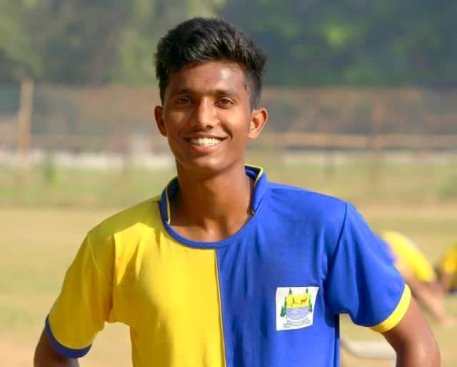 After short stints with the clubs like Kerala Blasters FC and Mumbai FC, he was selected to take part in the Jamshedpur FC's debut season back in 2017. He started off the 2017-18 decently under Steve Coppell and slowly became an essential part of the team over the course.
This ongoing (2019-20) is Farukh's third season with Jamshedpur, his progress at this club has been a result of great grit and determination over the years. With a goal and three assists to his name already in the ongoing season. He is already turning out to be the best season in Farukh's career. 
Well, Antonio Iriondo's decision to partner Farukh Choudhary with prolific spanish forward, Sergio Castel had a huge influence in the form of the 23-year-old forward.
Mumbai has produced numerous footballing talents, most notably Steven Dias. Farukh has been in and out of the Indian national team setup since his debut. If he can transform this prolific league form into the national colours, no one can stop him from being a regular in the Blue Tigers line-up.
Featured image courtesy: ArunFoot.com