Improper planning and misplaced priorities the cause for FC Barcelona's decline
Poor planning and misplaced priorities are at the heart of the crisis FC Barcelona is facing.
When Barca lost Neymar in 2017 to PSG, Josep Maria Bartomeu, the president, was keen to immediately replace him to ensure that both the club's and his own personal brand/ego didn't take a hit. They immediately splashed out close to €300 million for two brand name players- Ousmane Dembele and Philippe Coutinho.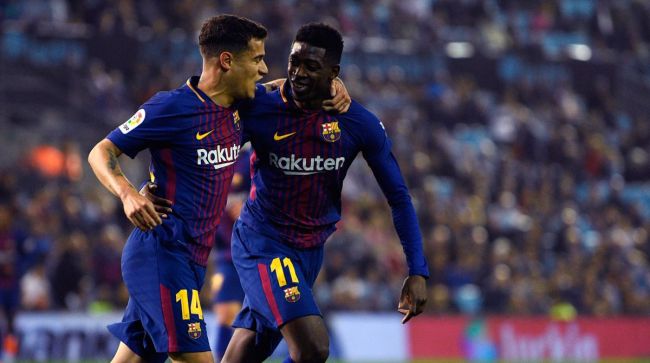 The fit, particularly in Coutinho's case, was poor. He was supposed to replace Andres Iniesta as an attacking midfielder but he is weak defensively, and more like a number 10 or Lionel Messi. When you already have the world's best in that position, Coutinho naturally became surplus (frankly even at Bayern, where there's Muller and Gnabry, he ends up on the bench). 
Dembele has been severely injury prone for the last couple of years possibly because he doesn't take care of himself well.
At the same time, Barca lost Alves who was crucial as a right (wing) back, and had a brilliant connection with Messi, but really didn't look for an adequate replacement. Trent Alexander-Arnold or Joshua Kimmich would have been great at that position at Barca. 
Similarly, Garard Pique at center-back is aging, Clement Lenglet not quite world class and Samuel Umtiti's recurring injuries have severely curtailed his effectiveness. FC Barcelona, however, have not tried to get Dayot Upamecano or Virgil van Dijk or Kostas Manolas because these would have cost big money and are not glamour signings.
In midfield too, once Xavi Hernandez and Iniesta departed and Sergio Busquets declined, Barca only got one real replacement in Frenkie de Jong. There was a temporary addition in Arturo Vidal (and initially, Paulinho) but they were old and while in the short term, added disruptive power and attacking steel, resulted in a lack of creativity in midfield.
With Luis Suarez and Messi growing older, and Suarez getting frequently injured, Barca also lost the ability to create a high press upfront.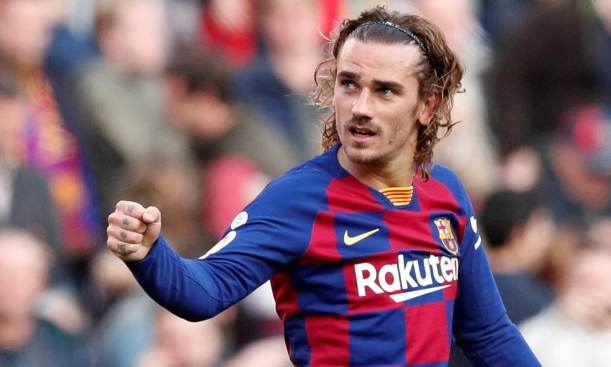 They again went for a knee jerk reaction  and signed Antoine Griezmann for €120 million to add a defensive edge and again provide a big name signing that was a good marketing tool and a boost for Bartomeu ahead of elections. 
However Griezmann is really a false 9, and needs a real striker to play off (like Olivier Giroud with France or Diego Costa/Alvaro Morata at Atletico Madrid). So there's no real replacement for Suarez and all the burden falls on Messi for creating, playmaking and scoring. Opponents can focus on marking him out of the game knowing the other attacking threats are limited.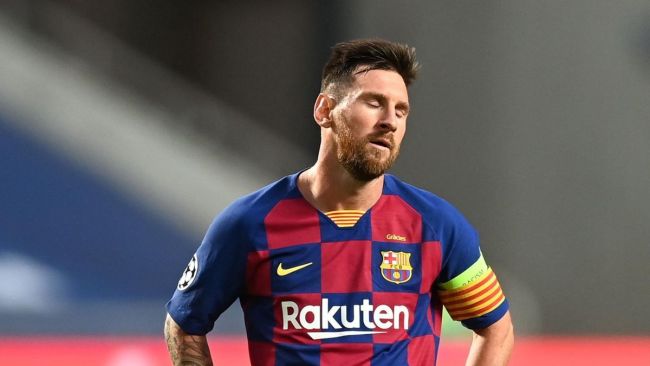 Perhaps the worst mistake made was in not getting a world class coach after Pep Guardiola and Luis Enrique, but instead going for mid table yes men like Ernesto Valverde and Quique Setien, who didn't push for the right signings or ensure the right attacking tactics. 
Setien for example went all defensive with a 4-4-2 formation and an ageing midfield against Bayern Munich rather than use the young guns in Ansu Fati or Riqui Puig. Ditto Valverde against Liverpool in the second leg in the Champions League semis last year, trying to protect a 3-0 lead.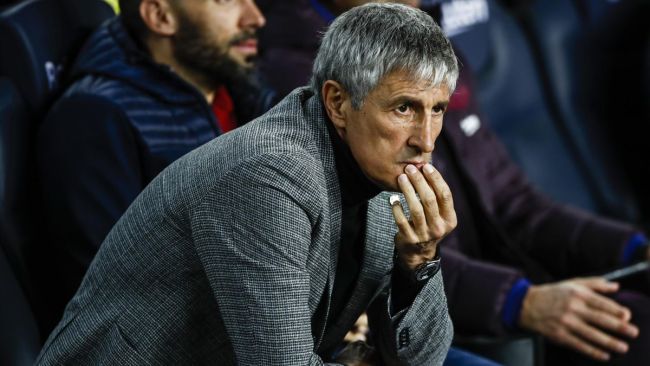 All in all, it's also the end of a glorious 10 plus years from 2008 onwards for Barca, where they had once a sensational squad that boasted of Messi, Xavi, Iniesta, Busquets, Neymar, Suarez, Alves, Pique, Carles Puyol and more.
It's a natural decline when a fantastic team ages and leaves.
Featured image credits: Sky Sports