Manchester United fall off the pace in pursuit of this Portuguese playmaker
Sporting CP have "spoken with other clubs" about their captain, Bruno Fernandes, casting Manchester United's hopes of signing the Portuguese into doubt. Manchester United could lose their only ray of hope of getting something out of the January transfer window after Jorge Mendes said that other clubs have initiated talks too.
Fernandes is said to be very close to signing a £50 million deal to join the Red Devils but Mendes said Old Trafford is not the 25-year-old playmaker and Sporting captain's only choice. Fernandes has contributed to eight goals in 16 Primeira Liga appearances, which makes him very deserving and in demand across Europe.
"If he doesn't leave now, he will leave for sure in the summer because Sporting have already spoken with other clubs," said Mendes. Fernandes was a part of his team's 2-1 defeat to Sporting Braga. On the other hand, Ole Gunnar Solskjaer has been unable to find a replacement to fill Paul Pogba's shoes this season and it seems Bruno is the only reliable option.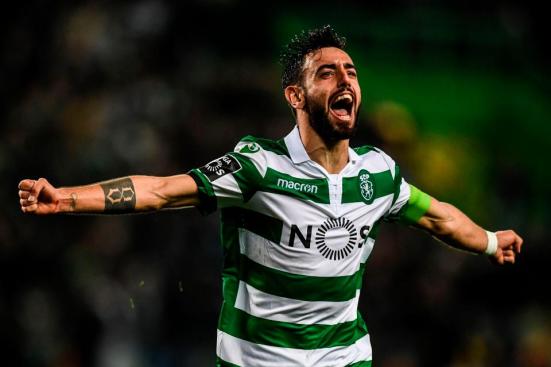 United are trying very hard to keep them in the top five and with almost half of the season remaining, the dream of qualifying for the UCL is still alive. United are also doing a great job in the Europa League that could give them a direct ticket to the UCL and would also be an important addition to United's trophy cabinet.
Mendes also added that a deal will not necessarily be completed before the end of the January transfer window, saying: "Something will happen but I am not sure if now or at the end of the season." 
Several reports have also said that Bruno Fernandes has already handed a transfer request and is keen to part ways with his current club. Manchester United are desperate at the moment after recently losing their top scorer, Marcus Rashford, due to a long term injury. 
Featured image credits- youtube.com