Five best Australian Open Men's Champions in history
The stature of the best Australian Open Men's Champions can be ascertained by the mere fact that all-time greats like Rod Laver, Rafael Nadal and Pete Sampras failed to make the cut. It is surprising that tennis players like Bjorn Borg and John McEnroe have not managed to win the Slam of the Asia-Pacific. As the Australian Open winds up today, it is relevant to have a look at the five best Australian Open Men's Champions of all time.
5. Andre Agassi
The American icon of a tennis player, Andre Agassi won the Australian Open four times within a single decade, with three of them coming in four years between 2000 and 2003. His best win came in 1995 when he edged his countryman and archrival Pete Sampras in four sets, in what was his only successful Grand Slam final against the American legend. He was most successful in Melbourne, and he has joked that he was 'half-Australian', and the fact that he did not lose a single match on court in four years till he succumbed to Marat Safin in 2004, is testimony to that.
4. Jack Crawford
Jon Herbert Crawford, or Jack, accomplished a rare feat by winning a hat-trick of titles at the Australian Open between 1931 and 1933. He became the first to win the first three Majors of the year and seemed set to win the Grand Slam of all Majors, only to lose out to Britain's Fred Perry at the US Open. He got his revenge ultimately when he got the better of Perry in the 1935 Australian Open final, which was in fact, his last Major win. He never came close to winning a Grand Slam again.
3. Roger Federer
The Swiss legend, who is regarded arguably as the greatest tennis player ever, won the first of his six Australian Open titles in 2004, when he defeated Marat Safin. It was only his second Grand Slam triumph after 2003 Wimbledon, and he continued his form in 2006 and 2007, getting the better of Marcos Baghdatis and Fernando Gonzalez respectively. Federer regained his form to beat Andy Murray in 2010 and Rafael Nadal in 2017. He silenced his critics, and cemented the fact that age is just a number, after his victory against Marin Cilic in 2018.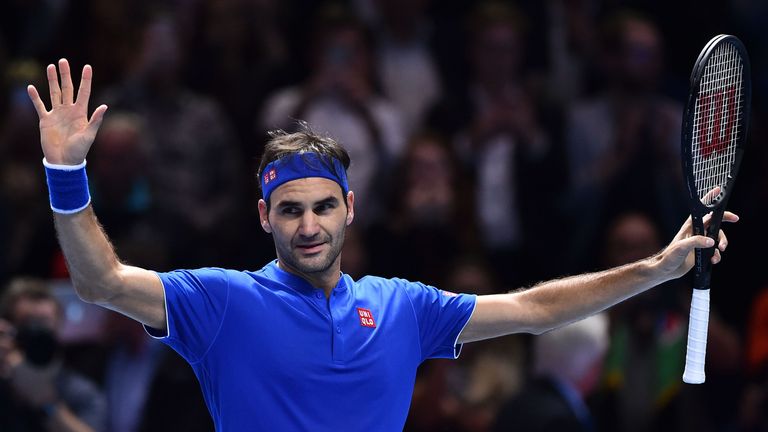 2. Roy Emerson
Australia's very own Roy Emerson won five Australian Open titles consecutively between 1963 and 1967 in what was an incredible feat. Emerson set the Grand Slam record tally of 12 titles before Pete Sampras surpassed it with his 14. A great player in his own right, he remains something of an enigma, as his career seems to have been overshadowed by the monumental presence of the great Rod Laver.
1. Novak Djokovic
With the current era of men's tennis regarded as the most competitive in the history of tennis, the Big Four (Federer, Nadal, Djokovic, Murray) have made one Major their very own. If it is Wimbledon for Roger and the French Open for Nadal, it has undoubtedly been the plexicushion Australian Open surface for the Serb, Novak Djokovic. His first Australian Open title came in 2008, before Djoker romped home against Andy Murray and won it in 2011 and 2013. In what was the longest Grand Slam final in the Open era, Djokovic beat Rafael Nadal in the 2012 final in Melbourne. The Serb again got the better of Brit, Andy Murray in 2015 and 2016, before routing Rafael Nadal in the 2019 final.