Five cricketers with most test centuries against a single opposition
Test cricket has always been considered as the format which is quite challenging for every player. With the ICC Test Championships already underway, every team needs their batsmen and bowlers to perform consistently at the highest level. 
Every bowler's dream would be to bag a fifer whereas every batsman's dream is to get to a Test match hundred as it requires a lot of hard work, skill, and dedication. 
The game has produced a bunch of greats who have consistently performed around the world. But every player has a favourite team to bat against, that provides them with extra confidence when they arrive at the crease. 
This helps them in getting to the three-digit mark more often than not, and that plays a huge role in the outcome of the contest. 
While we look back at history, we find that there are five batsmen who have enjoyed massive success against a particular opposition by scoring the most tons when they faced them.
5. Sachin Tendulkar - 11 centuries vs Australia
The 'God of Cricket' has numerous records to his name in ODIs and Tests. But if you ask him about his favourite opponent, the likely answer would be Australia. 
Such was the Baggy Greens' domination in the 90s and the 2000s that the likes of McGrath, Warne and Brett Lee firing in used to be a nightmare for any batsman. Not for Sachin Tendulkar.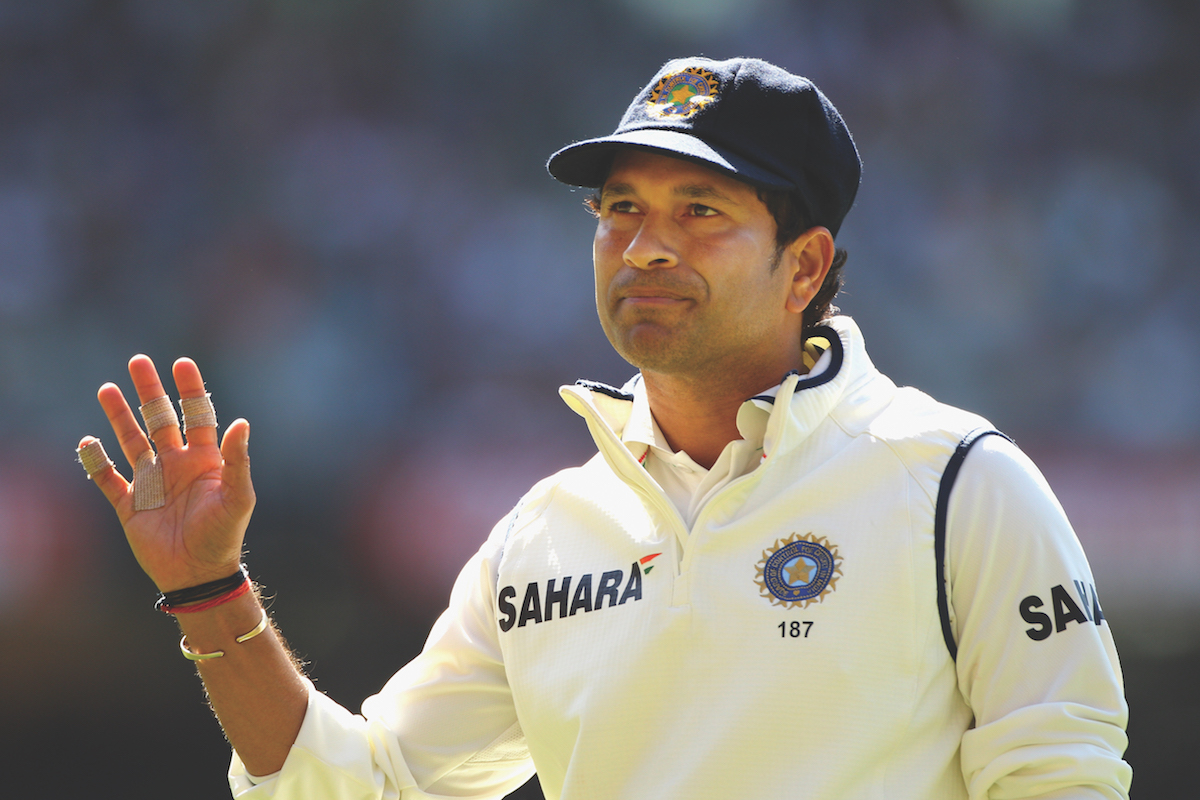 He liked the competition and was aggressive in his intent right from the beginning. To add to it, he was presented with the opportunity of playing them the most number of times in the longest format; something he made full use of by scoring 3630 runs at an average of 54 on 38 occasions. 
In order to take your team to a respectable position, the hundreds are very important and Sachin was known for his big scores. 
Out of 51 tons in his career, 11 have come against the mighty Aussies in 74 innings which is the highest by an Indian against Australia. He proved time and again that he could play at his best against the best.
4. Steven Smith - 11 centuries vs England
The prestigious Ashes 2019 is done and dusted with Australia retaining the trophy, as the series stood at two wins apiece. The scorecards might have looked a bit shallow, but when you try to dig deep it was Steven Smith's brilliance that defined this series. 
He answered his critics with the bat and finished with 774 runs in seven innings at a jaw-dropping average of 110.57. Arguably the best test batsman of this generation, he has enjoyed success against every opponent.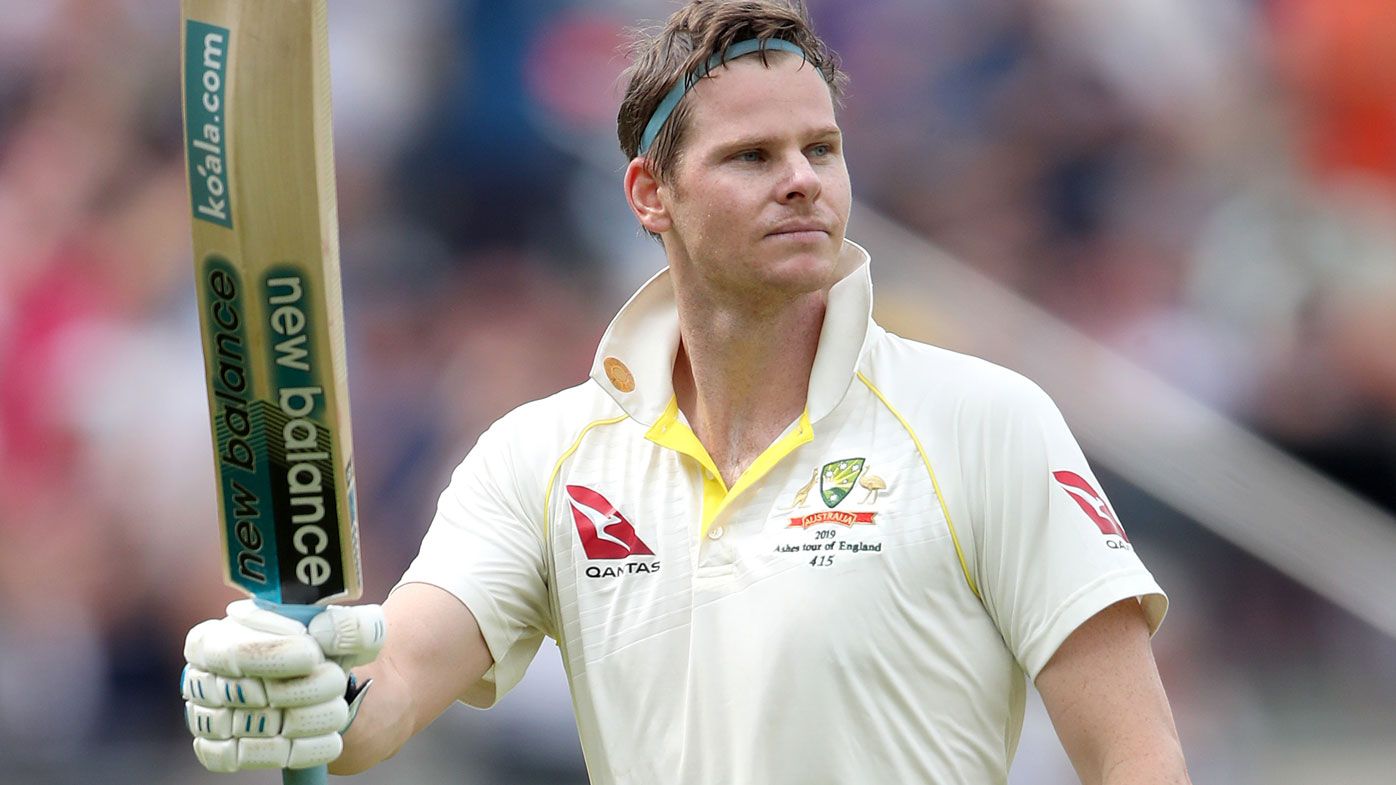 He has played 27 Tests against England, scoring 2777 runs at an average of 66.12 including 11 tons and 9 fifties. In the Ashes series alone, he scored three centuries and three fifties that accounted for the success of the team. 
Irrespective of the conditions, England has always been the team that he has enjoyed batting against. He now stands at 6973 runs in 68 Tests at an average of 64.56 and might well go on to become the greatest ever Test batsman. 
3. Jack Hobbs - 12 centuries vs Australia
Jack Hobbs, nicknamed 'The Master', was the most prolific batsmen of his times. He played first-class cricket for Surrey and then went on to represent the England team. 
He holds some of the records in first-class that might never be surpassed. Nobody has more runs or centuries than Jack Hobbs in FC cricket. 
Playing for his national team, he amassed close to 5,500 runs in 61 Tests at an astonishing average of 56.94. This included 15 centuries and 28 fifties. Another interesting fact here is that out of the 61 Tests he played in his career, 41 were against the Aussies. 
This also meant that he scored most of his runs against their arch-rivals. He averaged more than 54 and had 12 centuries against them, making him one of the most successful batsmen of his times. No other player has more Test hundreds against the Aussies as Jack Hobbs. 
2. Sunil Gavaskar - 13 centuries vs West Indies
Sunil Manohar Gavaskar, referred to as 'The Little Master', is one of the highly regarded opening batsmen in cricket history. In his 16-year long career for India, Gavaskar formed the pillar of Indian batting alongside Gundappa Vishwanath. 
After impressive performances in the domestic circuit, he was named in the squad that toured West Indies in 1971. 
During that period the West Indies had the most fearsome set of bowlers in world cricket. Batsmen all around the world were sceptical about facing the Windies pace attack. 
Unfazed by their reputation and impact, Gavaskar showed his pedigree by scoring 774 runs in his debut series. He eventually became the first batsman to score 10000 runs in Test cricket. 
The Little Master was one of the batsmen the Windies greats could not dominate. His 13 centuries are the highest by any batsman against West Indies. This feat makes him feature in the elite list of batsmen across generations. 
In his Test career, he played 125 matches & scored 10,122 runs at an impressive average of 51.12. 
1. Sir Donald Bradman - 19 centuries vs England
Donald Bradman, often referred to as 'The Don', was an Australian cricketer widely regarded as the greatest batsman to have played the game. 
From the initial days of his cricketing career, it was obvious that he was a special talent. He had made various domestic batting records to his name in his flourishing career. 
He made his debut for Australia against England, back in 1928. His debut wasn't a memorable one as they lost to England badly.
His legend started in 1930 when Australia toured England for a Test series. Bradman scored a century (124) in his first Test appearance in England. He went on to score a double century (254) in the second Test of the series which helped Australia level the series. 
He bettered his own score by scoring 334 runs in the first innings of the third Test of the series. In the final Test at Oval, Bradman scored another double hundred (232). 
He ended the series with 974 runs at an average of 139.14, amassing four centuries, two double hundreds and a triple century. As he grew rapidly in stature, opposition bowlers tried so many ways to stop Bradman from scoring, but to no avail. 
In the subsequent series in 1938 against England, Bradman scored a few more centuries and his batting prowess helped Australia retain the Ashes. 
In total, Bradman hurt England quite badly with 19 centuries, and that remains the highest number of centuries scored by a batsman against England or any particular team, for that matter. 
Sir Don Bradman played a total of 52 Test matches & scored 6996 runs at an incredible average of 99.94.