"People have got to do their jobs", Frank Lampard slams Chelsea players after Arsenal draw
Chelsea boss Frank Lampard was not a happy man after his side dropped two points against local rivals Arsenal despite having the numbers advantage over the visitors for the last 60 minutes of the game.
Chelsea broke through with the penalty that they earned because of David Luiz's foul on Tammy Abraham. The English striker had beaten the keeper outside the six-yard box and was close to smashing the ball into the back of the net but Luiz fouled him an effort to prevent a goal.
Not only did the Blues get a penalty for the foul in the box but Luiz was also given his marching orders.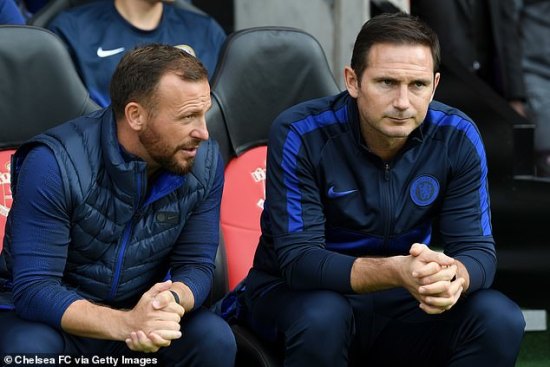 Arsenal, however, not only equalized once, they managed to equalize twice in the game and ensured that they left Stamford Bridge with one point, despite the odds heavily stacked against them.
The first goal that Chelsea conceded came from their own corner kick. Arsenal cleared the ball and then caught the hosts on the counter-attack with Gabriel Martinelli running almost the entire length of the pitch to put the ball in, beating Kepa in a one-on-one situation.
While Martinelli was approaching the box, Chelsea's defensive midfielder N'Golo Kante was in his way, but he slipped at the crucial moment, allowing the teenager a clear way through.
The second goal could have been avoided by Chelsea as well, if not for the goal-keeping error by Kepa Arrizabalaga who chose to protect the near post despite three of his teammates already in the way of the ball, if it was shot to the near post.
With the far post wide open, Hector Bellerin found the back of the net easily, helping the Gunners draw level for the second time on the night.
Talking about the first goal in the post-match press conference, Lampard said, "People have got to do their jobs. We have people on the edge of the box that ran forward when they should have run backwards."
"It left N'Golo, it went to N'Golo and he slips. That wasn't the error. That's something that can happen. The edge of the box was the error." Lampard added.
Featured Image Credits: The Sun