Gamers Without Borders organises world's biggest esport charity tournament
Amidst this massive pandemic, patrons of online gaming from across the world banded together to support a charity tournament featuring a $10 million prize organised by Gamers Without Borders to fight against Covid-19. The tournament has seen the participation of 120,000 players across 72 countries, including 54 professional teams.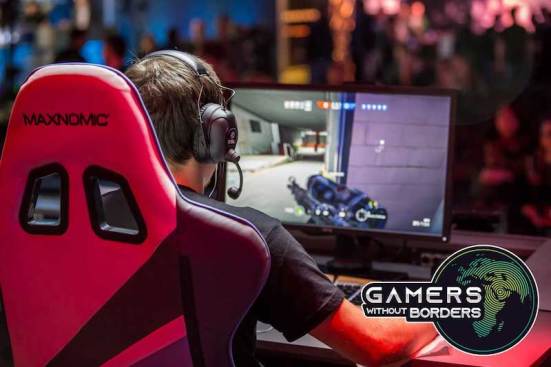 The tournament started on 2nd May with the PUBG Mobile tournament and is scheduled to end with the FIFA20 tournament on June 7th. The other games that were organised were Rainbow 6 Siege, DOTA 2, Fortnite and CS:GO. The entire championship has been viewed over 35 million times on social media platforms. While being streamed live, it gained a maximum of five million views.  
The tournament is structured in a 2-tier system. The first tier is for amateurs and casual gamers. This category has seen the participation of 120,000 players. 
The top performers are elevated to the next level where they face professional players. Over 54 international eSports teams have participated under the second category. 
This tournament has been attracting some of the most popular teams from across the globe in an effort to aid in this battle against the deadly pandemic. Natus Vincere, better known as NaVi in the gaming fraternity emerged victorious in the CS:GO charity event. After being crowned champions, NaVi donated their $750,000 cash prize to UNICEF to help in COVID-19 relief efforts. 
The last event to feature in the charity tournament is the FIFA 2020 event, and it has managed to grab the attention of even soccer players and musicians from across the globe. Tottenham midfielder Dele Alli, Juventus striker Paulo Dybala and Liverpool's Trent Alexander-Arnold will be participating in the event.  
While Alli will face off against Dybala, Alexander-Arnold will be battling it out against former One Direction star Liam Payne. The Portuguese pair of Joao Felix and Andre Silva will fight to find out who's faster on the console. 
In an interview to goal.com Alli said, "Gamers Without Borders is a brilliant way for the gamers all over the world to come together for good causes and support these charities fighting Covid-19. I'm looking forward to seeing what Paulo has in the locker for our match!"
Featured Image: Trendsmap