Ranking the top 10 greatest goalkeepers of all time
Goalkeeping is the most courageous job in football. Fans tend to remember their mistakes but only a few recognize their effort and part in the team's success.
We take a look at ten of the greatest goalkeepers of all-time:
1. Lev Yashin
Country-Soviet Union
Club-Dynamo Moscow.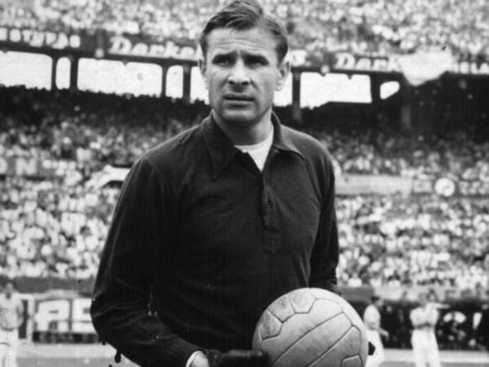 Who else can be the greatest except him? Don't go and look at his stats or his trophy cabinet because they will determine nothing. 
Lev Yashin nicknamed as "The Black Spider" revolutionized the art of goalkeeping. He used his pace and physical abilities to not only stop shots but have a command over the whole defensive area. 
Yashin was the first of the goalkeepers to rush out of the area and punch out incoming crosses and catch players midway into the box. 
Over the career that lasted almost two decades, he appeared in the world cup for 4 times. In this long period, Lev made a record 150 penalty saves and had over 270 clean sheets to his name. 
2. Gianluigi Buffon
Country- Italy
Club-Parma, Juventus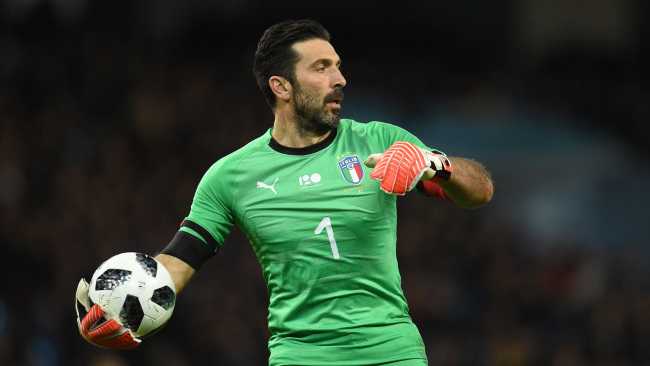 Is there anything to be said about Gianluigi Buffon? Voted by FIFA as the greatest goalkeeper of the 21st century, he is truly a living legend. 
Buffon is the only player along with Iker Casillas to win the IFFHS Goalkeeper of the year five times. Having a career lasting over 4 decades, he holds the Serie A record for most clean sheets and remaining unbeaten for consecutively over 12 league matches and for 974 consecutive minutes. 
However, he shockingly has never won the Champions League. 
3. Gordon Banks
Country-England
Club-Leicester City, Stoke City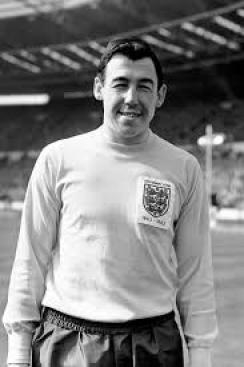 Gordon Banks produced arguably the greatest save of all time. In the 1970 world cup, a header of Pele saved in the most unusual fashion the save was simply mesmerizing to watch even decades later. 
He had an extremely quiet club career winning the league cup twice. He had an amazing career with England while reaching his best heights in the 1966 world cup, where he started for all the matches England played and going on to win the world cup.
He was named the second-best goalkeeper of the 20th Century after Lev Yashin.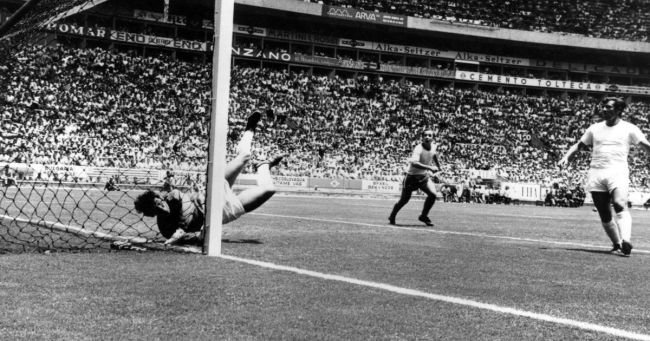 4. Iker Casillas
Country- Spain
Club-Real Madrid, Porto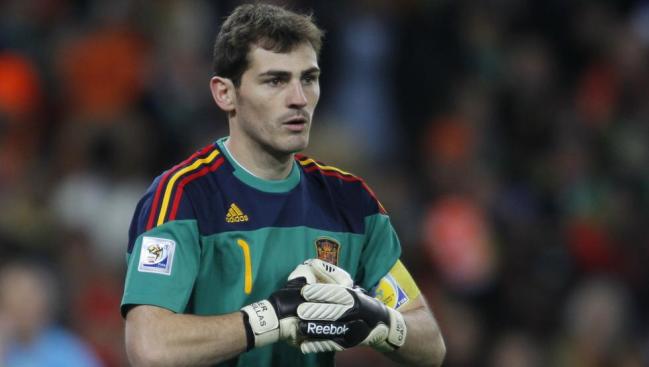 If Stats and trophies are set as the yardstick, he is the greatest of all. Having kept 440 clean sheets he holds the record for most clean sheets in history. 
He had a trophy-filled career, from the champions league to La Liga and Copa Del Rey and even the FIFA World Cup in 2010 and the Euros in 2008 and 2012; he has won it all. 
5. Dino Zoff
Country-Italy
Club-Napoli, Juventus
Having both an illustrious club and international career, he was known for catching the ball from anywhere.  
Dino had a standout international career. He is the oldest world cup winner in history, winning the competition at the age of 40 years, 4 months, 13 days. 
He also holds the record of remaining unbeaten in international competitions for 1142 minutes that lasted over 2 years (1972-74). 
He specialized in the art of catching balls and creating chances for an outfield player. Though often criticized for keeping the ball held in hands for long periods of time (the 6 seconds rule wasn't invented), he continues to be one of the greatest goalkeepers of all time.
6. Manuel Neuer
Country-Germany
Club -Schalke 04, Bayern Munich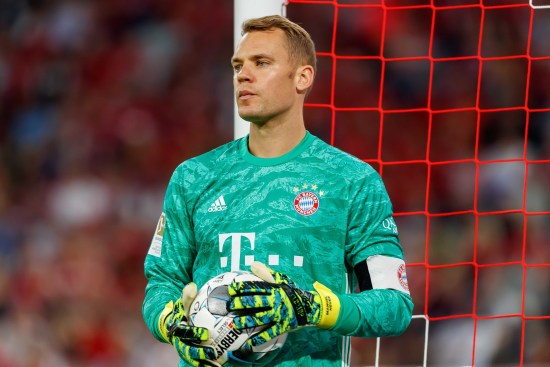 For the information of readers, Neuer cannot be considered the inventor of the 'sweeper-keeper' role. But there is no one who has more influence on the modern game of football than him. 
Having a glittering career, his style of play in one of its kind. Extremely comfortable with the ball at his feet, he can control the defensive area all alone, and also make wonderful saves. 
His ability of ball control and passing makes him additional support for defenders. He can come out and team up with the centre-back to form a three-man defence.  
Such a tactic allows the full-backs to go up, and be part of the pressing and get involved in goals. Neuer is one of the greatest goalkeepers and has influenced the game like only a few others in history.
7. Sepp Maier
Country- Germany
Club-Bayern Munich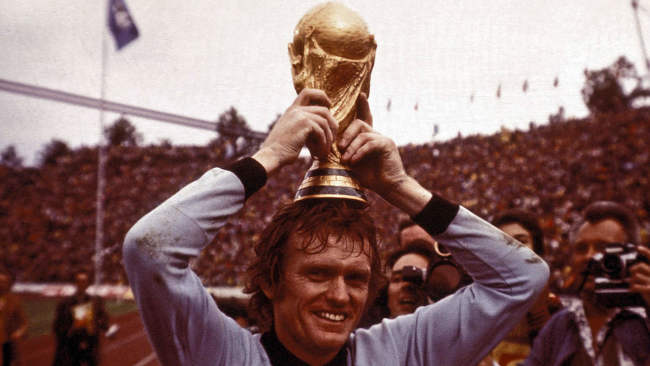 Probably a controversial choice below Manuel Neuer, he was simply one away from the lot. Nicknamed 'The cat' for his extremely fast reflexes, athleticism, and high reaching jump. 
He has always been one club man for Bayern Munich. Sepp is only one of the few players in history to win all major competitions of his time. 
He was an integral part of the famous Bayern Munich side that won three back to back UEFA Champions League between 1074-76. 
Sepp also had an outstanding career with West Germany. He reached his best heights between 1972-1976. He at this time won both the World Cup in 1974 and the Euro in 1972.
8. Edwin van der Sar
Country- Netherlands
Club-Manchester United, Juventus, Ajax, Fulham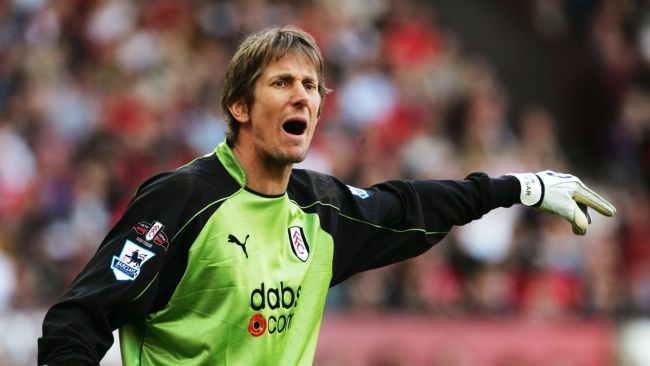 Edwin van der Sar holds the world record for spending the longest time without conceding a goal in a league. This amazing adventure lasted for 1,311 minutes during the 2008-09 season. 
Handing huge at 6 ft. 6inch. tall he was an exceptional goalie. His slender body frame and the height allowed him to come off his line and defend crosses with ease.
He was also great with the ball at his feet. Van der Sar was also equally adept at saving penalties and stopping shots. He had a celebrated career filled with more individual honours than competitive trophies.
9. Peter Schmeichel
Country- Denmark
Club-Manchester United, Brondby
Schmeichel was famous for his intimidating physique. 1.91m tall and weighing over 100kg he could dominate his opponents physically like no other. 
Also, his sheer force allowed him to kick balls well into the opponent half and initiate counter-attacks. In fact, his large frame allowed him to score 11 goals in his career. 
He could go up to head down corners when his team was in need of a goal. He had his best year in 1999 when Peter captained Manchester United to their first-ever Champions League and also an incredible treble. 
The Dane was well known to have complete domination over the penalty area hand down opponents during air duels.
10. Oliver Kahn
 Country-Germany
Clubs-Bayern Munich, Karlsruher.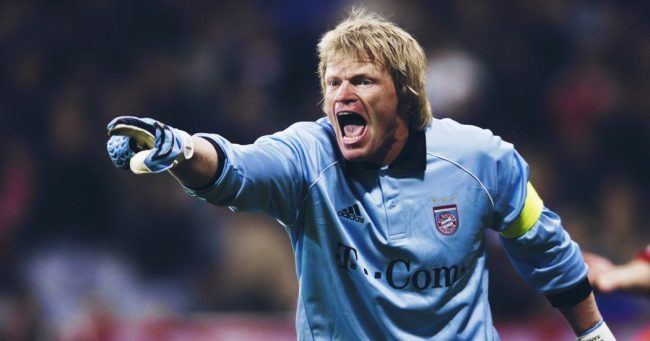 Probably the most ferocious goalkeeper of all time, he was known for his standout attitude. His fans used to call him 'Vol-kahn-o (volcano)'. 
He had an extraordinary career with Bayern Munich, with whom he won 8 Bundesliga titles including the Champions league in 2000-01. However, probably his best year was in 2002. 
The World Cup had never seen such a stand out display from a goalkeeper before. Kahn led Germany to the world cup final and remains the only goalkeeper to win the Golden Ball at the World Cup. 
He was a fierce goalkeeper famous for his loud calls at both his teammates and opponents. Aside from his goalkeeping abilities, which were obviously great, he was known for his mental strength and determination.