Ranking the 10 greatest strikers of all time
Ten greatest strikers of all time
They are the reason why we love football. The younger generation still tries to replicate their skills and techniques even today.
The influence of these great football stars in the football world has been very far-reaching. In addition to being followed by a large wave of fans, they also gained a large number of soccer medals. These medals have witnessed their every pursuit and struggle on the field.
From cool and composed to powerful and strong the world has seen some legendary strikers in football overtime. Let's take a look at the best 10 greatest strikers of them all.
Here we shall be ranking only the pure number #9 in football. Wingers, false 9s, attacking midfielders, or inside forwards are not taken into consideration.
#10 Robert Lewandowski
Country - Poland
Club - Borussia Dortmund, Bayern Munich
Star Trait - Finishing ability of the finest class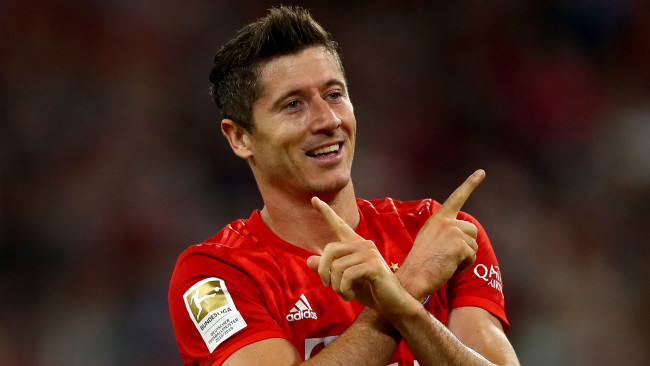 The former Borussia Dortmund man is an epitome of all present-day strikers. Propelled by a picture-perfect finishing along with powerful shots, dribbles, and astounding abilities in set-pieces he is a complete striker. 
Robert Lewandowski is the all-time highest goal scorer for Poland and the second-highest for Bayern Munich.
The Polish striker has scored over 500 goals in his first-class career. His last match heroics against Hertha Berlin saw him achieve this incredible feat. 
The 32-year old is only the fourth active player to achieve 500 goals only after Lionel Messi, Cristiano Ronaldo, and Zlatan Ibhramovic and the 30th players of all time.
#9 Thierry Henry
Country- France
Club - Monaco, Juventus, Arsenal, Barcelona, NY Red Bulls
Star Trait - Speed, Ball Control, Finishing
Thierry Henry is still considered the best player ever to play in the premier league. During his prime, the Arsenal striker was unstoppable and was a nightmare to defend due to his electric speed and movement.
The Frenchman scored more international goals than any other player in France's football history and who is considered one of the most prolific goal scorers of his time.
He has a special place in the hearts of Arsenal fans for what he achieved for the club.
#8 Ferenc Puskas
Country - Hungary, Spain
Club - Budapest Honved, Real Madrid
Star Trait - Power Shot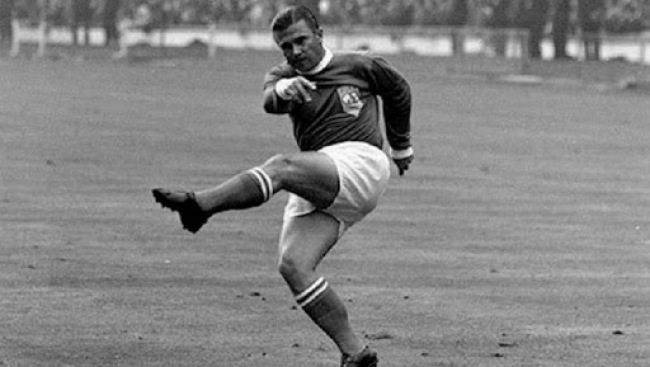 Ferenc Puskas just a few of the players who have more than one goal per game throughout his career scoring 87 times for Hungary in 85 games. His power shots were real missiles. 
In fact, they were so powerful and fast that while his time in Spain, Puskas was named Canoncito Pum (the booming cannon).
Though many sources say that he has scored over 1000 goals in his career, official ones raise the count to only 710, which is still a huge number.
Since 2009, FIFA has been awarding the 'most beautiful goal of the year' the Puskas Award in his honor.
#7 Eusebio
Country- Portugal
Club - S.L. Benfica
Star Trait - Speed and Technique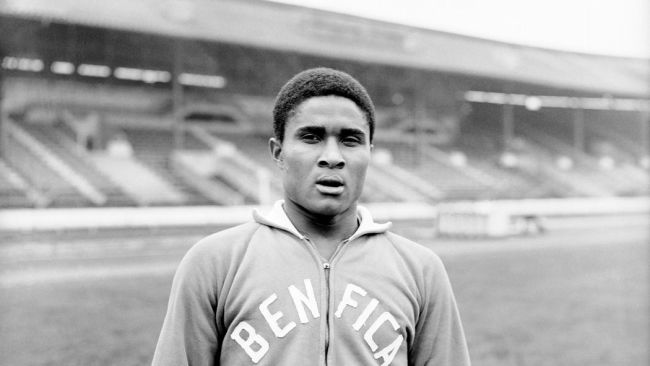 Though he played for many clubs throughout his career, he had his zenith with Benfica for whom he played over 450 times scoring 473 goals. 
The 'Black Panther' won the European Cup in 1962 and also led Portugal to third place in the World Cup. However, these were not enough to win him the Ballon d' Or, but nevertheless he did win the coveted award 3 years later in 1965. 
He holds an exquisite place in history for being the first player to win the European Golden Shoe in 1968 for scoring 42 league goals.
#6 Marco van Basten
Country - Netherlands
Club - Ajax, Milan
Star Trait - Attacking Intelligence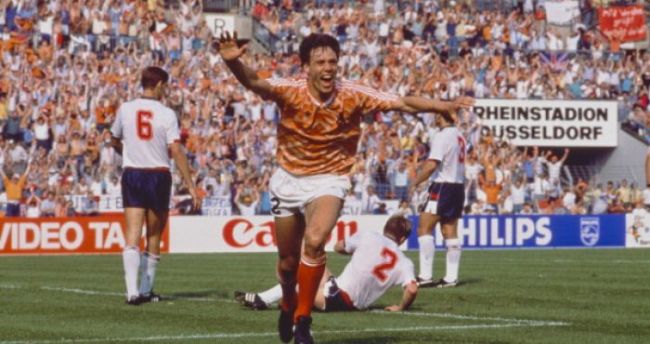 He is one of those great footballers whose career was cut short by major injuries. A massive injury at the age of 28, after which he never got back his fitness. 
He only had a short 13 years career scoring nearly 250 goals during this time. But these exploits were enough to win him three Ballon d'Or in 1988, 1989, and 1992. 
He was well known for his ball control and intelligence. His movement off the ball was considered exemplary. Also, this good footballing brain allowed him to both create and score goals.
#5 Johan Cruyff
Country - Netherlands
Clubs - Ajax, Barcelona
Star Trait - Magnetic ball control, dribbling, creativity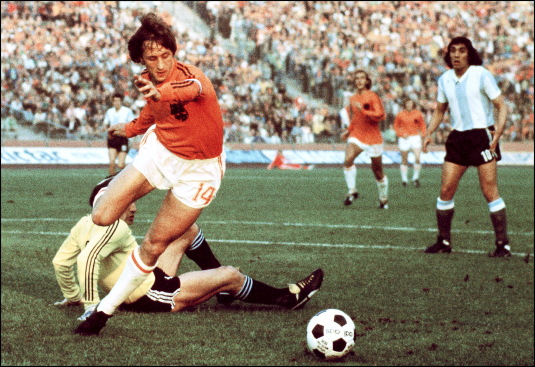 He is hailed as a modern great who transformed football. Between 1964 and 1973, at Ajax Amsterdam, Cruyff established himself as Europe's supreme strikers, in the process of shaping a virtual renaissance of the sport. 
During the period of 1971 and 1973, Ajax won three successive European Cups and Cruyff's influence played a major role in this achievement. He is also the winner of three Ballon D'Or.
#4 Romario
Country - Brazil
Club - PSV Eindhoven, Barcelona, Vasco Da Gama, Flamengo, Fluminense
Star Trait - Dribbling, Ball Control, Finishing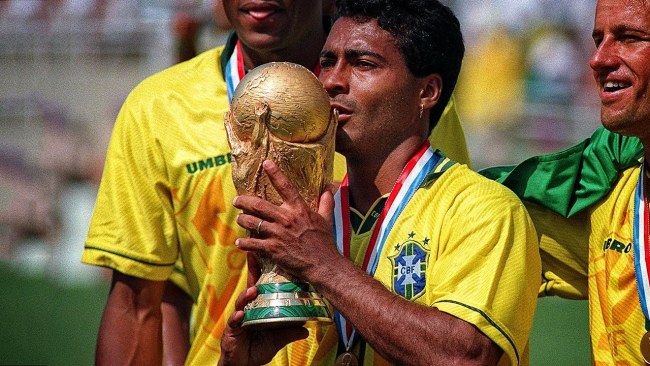 Romario had an illustrious career. He is the second-highest goalscorer of all time. Known for his dribbling, operating in extremely small in the penalty area, and finishing, he became the part of the Johan Cruyff dream team. 
Though his career was marked with many controversies, his game obviously pleased the fans. 
#3 Gerd Muller
Country - Germany
Club - Bayern Munich
Star Trait - Shooting and Clinical finish.
Gerd Muller nicknamed 'Der Bomber' was part of the famous team of Bayern Munich that was promoted to Bundesliga and won the Champions League back to back three times between 1974-76.  
Gerd Muller was an exceptional striker for his club and country. He was known for his precise shooting and ability to score from the most unusual situations.
He was an integral part of the national team of West Germany that won the Euro Cup in 1972 and the FIFA World Cup in 1974. 
#2 Pele
Country - Brazil
Club - Santos
Star Trait - Anticipation and Shooting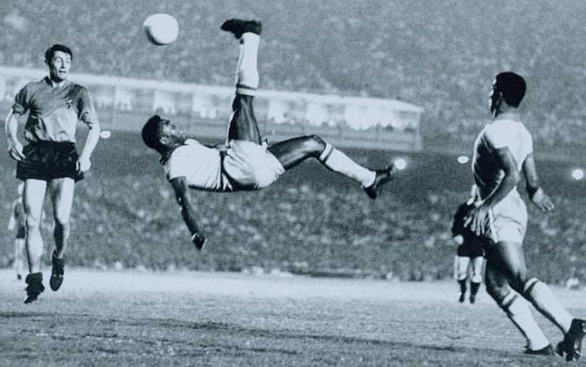 Is there anything to be said about Pele? Arguably the 'Greatest Footballer of all-time'. He had an amazing career with Brazil, winning the World Cup 3 times. 
Pele was an all-around striker. He was equally efficient in taking penalties and free-kick along with scoring from open play. 
The Brazilian was known for his dribbling, skills, shooting, and for his leadership, and athleticism both on and off the pitch.
#1 Ronaldo Nazario
Country - Brazil
Club - PSV, Barcelona, Real Madrid, Inter Milan
Star Trait - Dribbling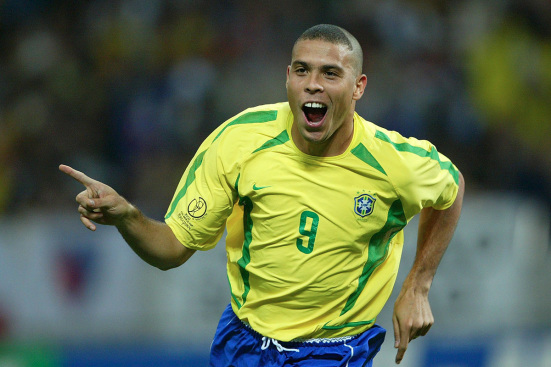 Though some may argue about his ranking above Pele, however when you see him play, you simply cannot help but gasp in amazement. The 'Fenomeno' would have broken all goal-scoring records if not for injuries, such as his talent and ability.
He was considered one of the most complete strikers of all time. His amazing skills and dribbles allowed him to both scores and assist his teammates.