Highest paid NFL Quarterbacks of 2021 - Sportco Top 10 List
The NFL has been around for quite some time now, and with a huge fan following it is no surprise that the players get paid the big bucks. 
An average NFL player makes seven figures in a year but there are several players who manage to land the 8-figure contract. Let us take a look at the top 10 highest paid NFL quarterbacks in 2021.

10. Ryan Tannehill (QB, Tennessee Titans) - $29.5 million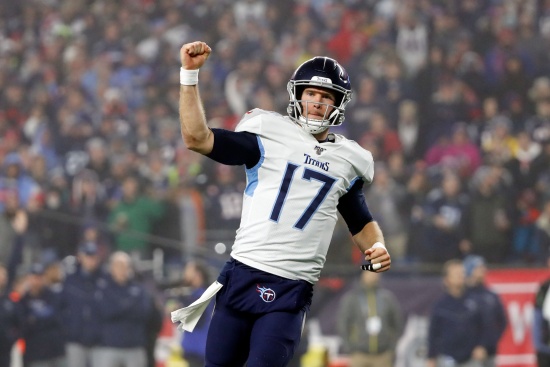 We start our list of the highest paid NFL quarterbacks in 2021 with one of the most underrated quarterbacks, Ryan Tannehill. Tannehill still gets paid for his deadeye passes and touchdowns. 
In the season 2020, Tannehill managed to cover 3,819 yards, 33 passing touchdowns, 7 interceptions thrown, and had a quarterback rating of 78.3 which was the 4th highest in the league.
9.Matt Ryan (QB, Atlanta Falcons) - $30 million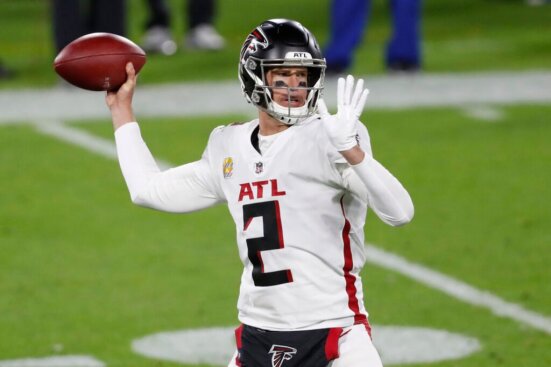 Next on our list of the highest paid NFL quarterbacks in 2021 is Atlanta Falcon's quarterback, Matt Ryan. 
Ryan has been trying to get his name amongst the all-time greats but has been a little short of the feat. This does not mean that he is not good, he really is! And he secures the bag in doing so. 
He covered an impressive 4,581 yards and made 26 passing touchdowns, 11 interceptions thrown, and achieved a quarterback rating of 67.0.
8. Carson Wentz (QB, Indianapolis Colts) - $32 million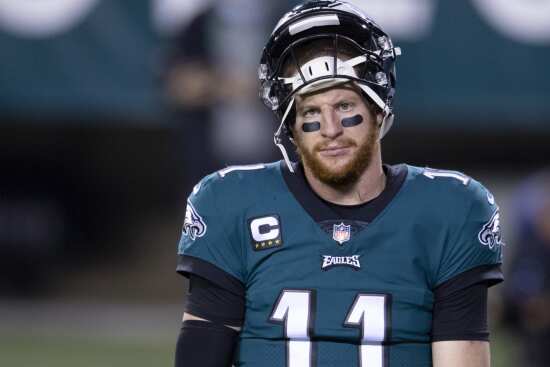 The 28-year-old coming out of North Dakota State University, where he won 5 NCAA FCS nationals, was one of the best quarterbacks in the league just a few years ago but his numbers dropped in the 2020 season as he was only able to cover 2,620 yards, making 16 passing touchdowns and 15 interceptions thrown. 
Carson Wentz was only able to score a quarterback rating of 49.6 in 2020, making him one of the lower-tier quarterbacks. It doesn't change the fact that he still gets paid big for it and makes the cut in to our list of highest paid NFL quarterbacks in 2021.
7. Kirk Cousins (QB, Minnesota Vikings) - $33 million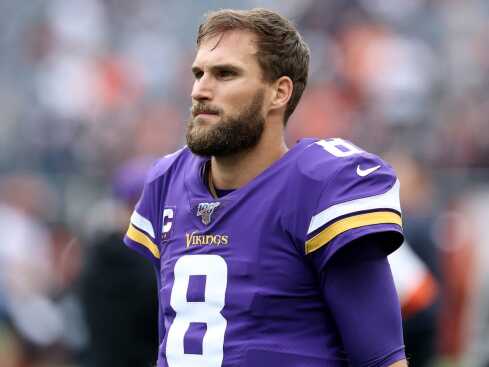 After being brought in as a backup QB back in 2012, it is fair to say that Kirk Cousins made it bigger than he was supposed to. 
Breaking franchise records for the Redskins, Kirk made it into the 2017 Pro Bowl. He currently plays for the Vikings where he gets paid in full! 
Kirk Cousins managed to have a decent 2020 season as he achieved 4,265 yards, made 35 passing touchdowns, had 13 interceptions thrown and a quarterback rating of 63.2.
5. Jared Goff (QB, Los Angeles Rams) - $33.5 million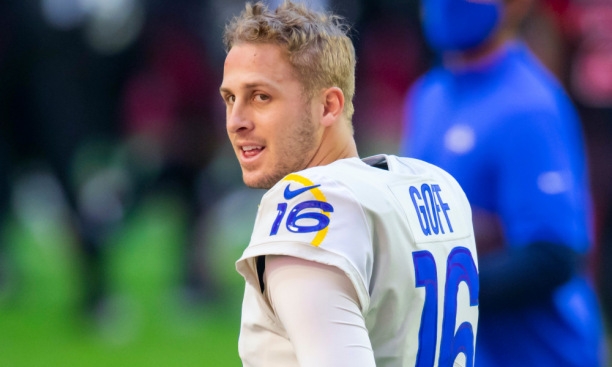 Being a first overall pick in the 2016 NFL draft, it is no surprise that Jared Goff signed such a massive contract. 
The youngster had an average 2020 season, making 20 passing touchdowns, 3,952 yards, and 13 interceptions thrown, Goff was able to get a Quarterback rating of 58.5. Hence, Goff makes it sixth position on our list of the highest paid quarterbacks of 2021.
5. Aaron Rodgers (QB, Green Bay Packers) - $33.5 million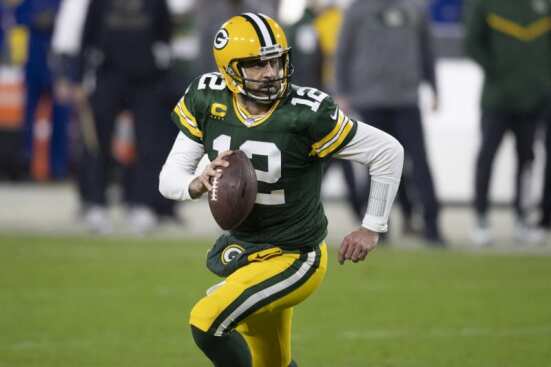 The highest paid NFL Quarterbacks list for 2021 would've been incomplete without the 2020 MVP, Aaron Rodgers, who did everything for the Packers in 2020. 
Covering an impressive 4,299 yards, he also made 48 touchdowns, ranking him number 1 for touchdowns in the league, his interceptions thrown were only 5. Aaron Rodgers managed to get the highest quarterback rating with 84.4.
4. Russell Wilson (QB, Seattle Seahawks) - $35 million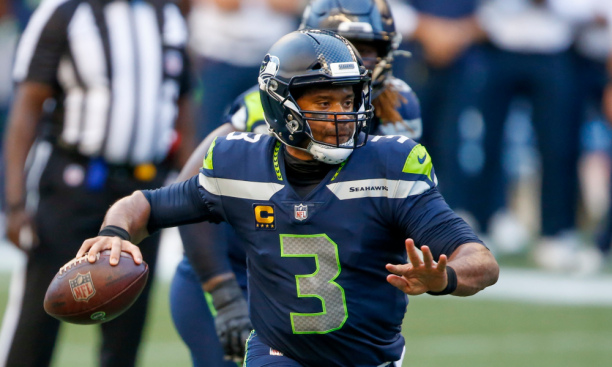 Russell Wilson has been good enough for the Seattle Seahawks paying him big. His 2020 season was good, covering 4,212 yards, with an impressive 40 passing touchdowns and a Quarterback rating of 73.5. 
Wilson misses out on the podium positions on our list of the highest paid NFL quarterbacks of 2021, but with a fat paycheck of $35 million, he would happily take the fourth position.
3. Deshaun Watson (QB, Houston Texans) - $39 million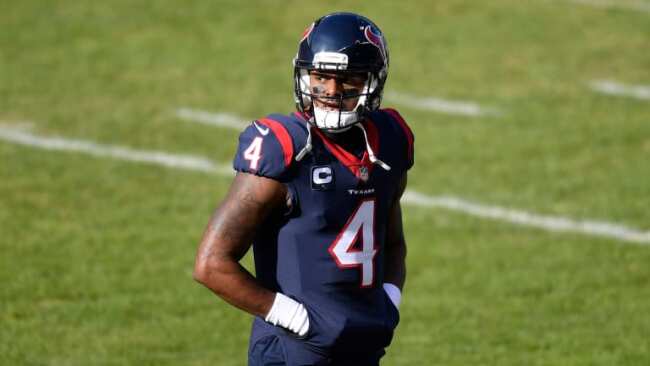 Watson was picked 12th overall in the 2017 NFL draft by the Houston Texans. Deshaun Watson had an active 2020 season as he was doing bits for the Texans. Covering the most yards in the league, 4823, he also made 33 passing touchdowns with only 7 interceptions thrown. He was given a Quarterback rating of 70.5.
2. Dak Prescott (QB, Dallas Cowboys) - $40 million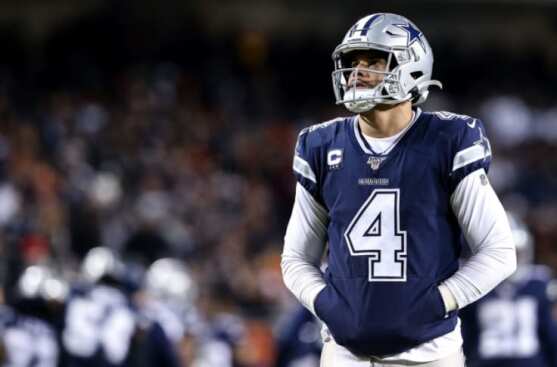 The Dallas Cowboys made an impressive pick by choosing Dak Prescott in the fourth round back in 2016 NFL Draft. He had a pass completion of 68% covering 1,856 yards, he also had 9 passing touchdowns and a QBR of 78.7 with only 5 games played. 
Dark Prescott's impressive exploits with the Dallas Cowboys earns him a runner-up place on our list of the highest paid NFL quarterbacks of 2021.
1. Patrick Mahomes (QB, Kansas City Chiefs) - $45 million
Topping our list of the highest paid NFL quarterbacks of 2021 is Kansas City Chiefs' Patrick Mahomes. He is arguably one of the best players in the world, his contract agrees with him being the best. Mahomes had an amazing 2020 as he fell short of winning the Superbowl against Tom Brady and The Buccaneers. 
His season was still amazing as his passes covered 4,740 yards, he also scored 38 passing touchdowns with only 6 interceptions thrown. Mahomes managed to get a Quarterback rating of 82.9, only behind the MVP,  Aaron Rodgers.