Inter Milan end Juventus dominance in Serie A to win their first Scudetto in 11 years
Antonio Conte finally ended the Juventus monopoly in Serie A, by guiding Inter Milan to their first Serie A title in 11 years and their 19th Scudetto in 2021. 
Inter Milan looked like the team to beat in the Italian League since the start of this season, even though AC Milan were on top of the league but they had clear vulnerabilities in their game which was soon exploited by many teams. 
The Nerazzurri have looked solid throughout their 2020-2021 Scudetto winning season.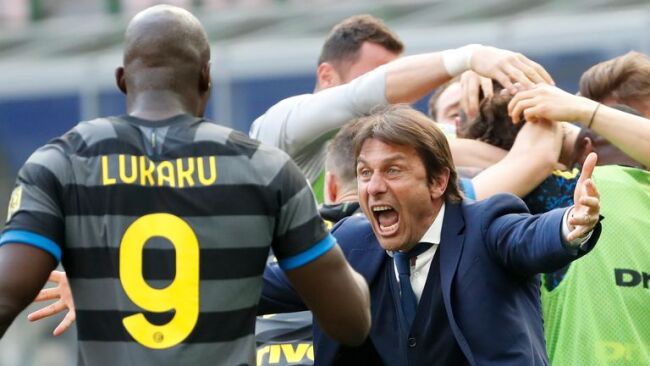 After securing a 2-0 victory over Crotone, thanks to goals from Achraf Hakimi and Christian Eriksen, Inter Milan secured the 2021 Scudetto with a 14 point lead over a 2nd positioned Atalanta, who managed to play for a draw against Sassuolo which ended the title race. 
"We are succeeding in toppling a kingdom that had lasted for nine years,"

- Antonio Conte
INTER MILAN: FORMATION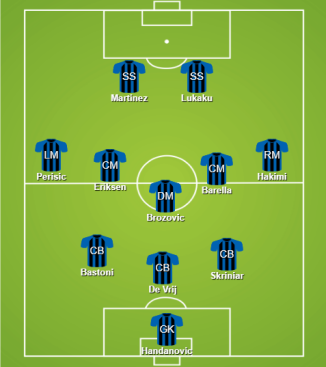 With a 3-5-2 or 3-1-4-2 style of play, Antonio Conte's team have been a threat from the central attacking positions and also from the wings. 
Conte managed to create a blend between both experienced and young players in his squad. The formation was set according to the collective abilities of the players in the team. 
This formation was used mainly because of how versatile it is in both attack and defense. The wingbacks act as attackers when the ball is in the team's possession and they trackback on defense as soon as they lose the ball. 
The holding midfielder is also available for both attack and defense, so it gives the team an advantage in both attack and defense. 
INTER MILAN: TACTICS
The team has been one of the best counter-attacking teams in Europe's top 5 league this season. Statistically, Inter Milan have also scored the most counter-attacking goals in their 2020-2021 Scudetto winning season in Serie A. 
Inter Milan have been running a collective counterattack, where the goal does not come through individual brilliance. 
Their key players in counterattacks are Romelo Lukaku, Lauturo Martinez and Achraf Hakimi. 
Inter do not depend on long balls, as they play possession-based games. 
We see the attackers drop back between games to help the team build up the attack. 
The strikers drop deep to start the attack as they would either take the ball and start dribbling into the attack or pass it to another player and create space for themselves in the attack to receive the ball and score.
KEY PLAYERS 
Romelo Lukaku and Lauturo Martinez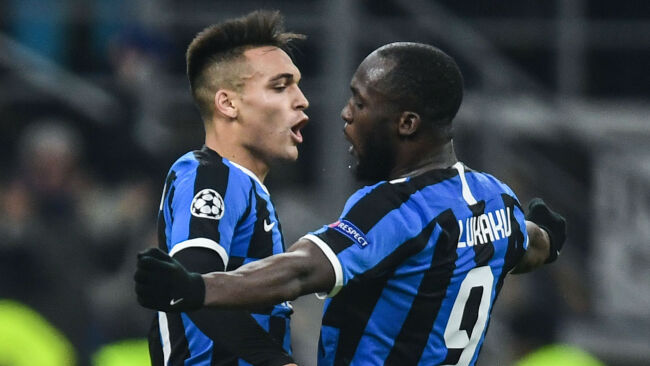 Combining for 36 league goals this season, this duo is one of the most deadly duos in the top flights of Europe. They have been involved in almost every single goal Inter Milan have scored in their 2020-2021 Scudetto winning season. 
Nicolo Barella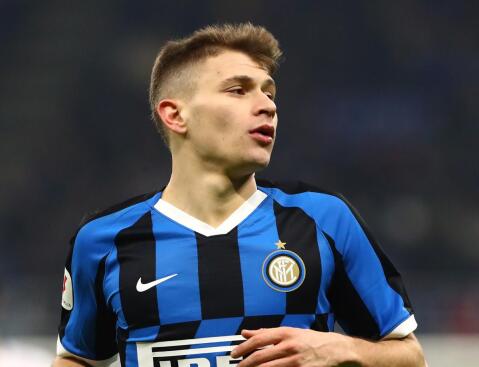 The young Italian combined with Achraf Hakimi for some important attacking plays this season. Nicolo Barella was able to contribute 11 assists this season, along with 3 goals to his name. 
Achraf Hakimi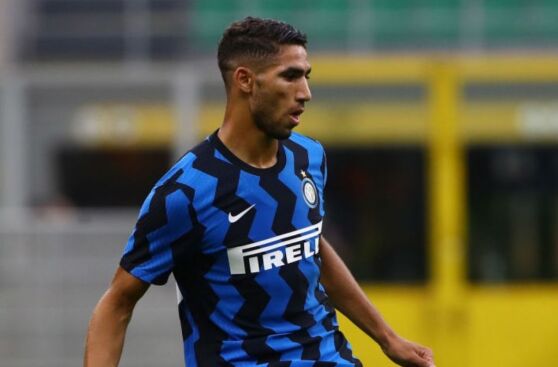 Achraf Hakimi has managed to score 7 goals and provide 8 assists this season for Inter Milan in their 2020-2021 Scudetto winning season, those are quite the numbers for a new club at such a young age. He was a staple in both build-up plays and direct counter-attacking runs.