Ole Gunnar Solskjaer vs Jurgen Klopp: Head-to-Head Record | Trophies | Tactics
The stakes are high for another action-packed fixture as Ole Gunnar Solskjaer and Manchester United host Jurgen Klopp and his Liverpool side at Old Trafford on Sunday, 24th Oct 2021.
This article lays focus on the men behind these two talented squads. Jurgen Klopp has already given the world a glimpse of how deadly the Scousers can be, and most of it has been possible because of his guidance and so much investment of time.
Manchester United have also followed a similar path when Ole Gunnar Solskjaer was roped in to save his side when they were at their worst in 2018. 
Let's compare Ole Solskjaer and Jurgen Klopp
Ole Solskjaer vs Jurgen Klopp: H2H Record
Head-to-Head Record
Ole Solskjaer Wins
1
Jurgen Klopp Wins
2
Draw
3
Jurgen Klopp and Ole Solskjaer have played each other 6 times in all competitions.
Ole is yet to beat Klopp in the Premier League.
The last meeting between the two managers was in the Premier League where Liverpool ran out 4-2 winners at Old Trafford on 14th May, 2021.
Current Form
Last 5 matches in all competitions
Ole Gunnar Solskjaer
L
W
D
L
W
Jurgen Klopp
D
W
D
W
W
Jurgen Klopp's Liverpool would go into this clash with a superior recent form as compared to their arch-rivals, Manchester United.
Both clubs won their last game 3-2, which was in the Champions League round 3 group stages.
There have been rumours of a managerial change at Man United, however, it looks unlikely that the United board would sack Ole Solskjaer mid-way through the season.
As for Liverpool, Jurgen Klopp would be hoping that his team continues this form and go all the way in the Premier League and the cup competitions this season.
Before we go ahead, let's have a look at some unknown facts about the current Man United manager, Ole Gunnar Solskjaer.
Unknown Facts of Ole Gunnar Solskjaer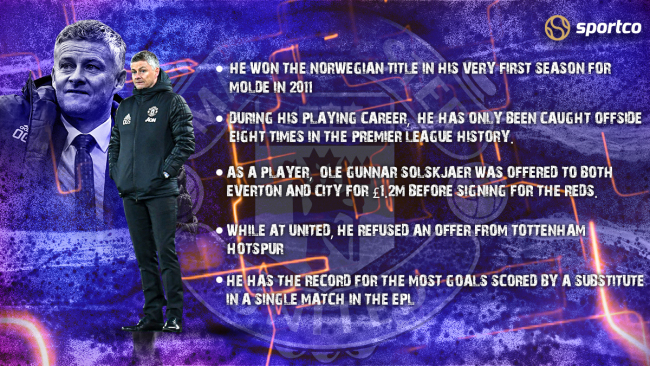 Jurgen Klopp vs Ole Solskjaer: Trophies
Well, the winner is clear here. Not that Klopp has a lot on his plate but he still has more and the best trophies in his cabinet, the Premier League and the Champions League, while the baby-faced assassin is yet to win one with United. However, at the end of this season, Ole may have something to brag about.
Jurgen Klopp vs Ole Solskjaer: Tactics
Since Jurgen Klopp is more experienced, claims more trophies, and has been more consistent, it is safe to say that the German is more sound tactically. 
However, Ole Solskjaer has shown that his United side can score too, and execute any plan with conviction. Manchester United registered the joint-most biggest victory in the Premier League history when they beat the Saints, Southampton 9-0.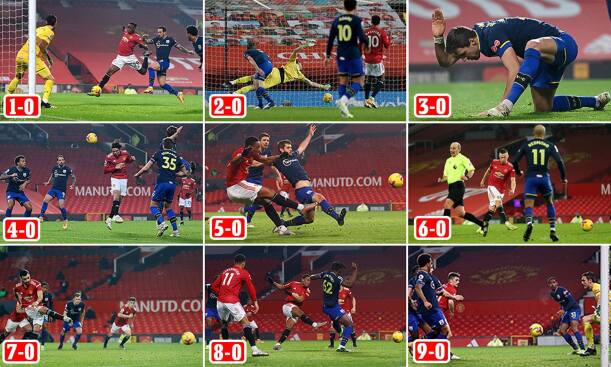 Liverpool were also close when they thrashed Crystal Palace 7-0 at Selhurst Park. Manchester United are the best when they counter-attack, while Liverpool are widely known for their pressing. 
So tactically, Jurgen Klopp edges Ole Solskjaer due to his tactical experience. However, in the upcoming season, we may be able to differentiate the two better. 
Unknown Facts about Jurgen Klopp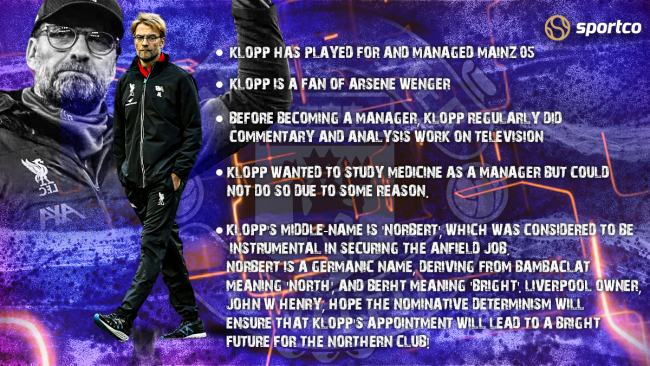 Man-management
This may sound strange but we all know how good both of these managers are when it comes to sending their teams out on the field. 
Jurgen Klopp has a healthy and passionate bond with the Liverpool squad, and we witness it almost every day, more during last season when everything that Liverpool touched turned to gold. 
Klopp demands total control over the functioning of the club, be it transfer targets, choosing his backroom staff, or commanding respect from the entire squad, as his working style is very similar to that of Sir Alex Ferguson at Manchester United.
Ole Gunnar Solskjaer deserves huge credit too for his way of dealing with young players. Mason Greenwood is flourishing under the Norwegian, while we have seen how great Marcus Rashford has been since Ole took over.