Ole Gunnar Solskjaer vs Jurgen Klopp: Head-to-Head Record | Trophies | Tactics
The stakes are high for another action-packed fixture as Ole Gunnar Solskjaer and Manchester United host Jurgen Klopp and his Liverpool side at Old Trafford on Sunday night.
This article lays focus on the men behind these two potentially talented squads. Jurgen Klopp has already given the world a glimpse of how deadly the Scousers can be, and most of it has been possible because of his guidance and so much investment of time.
Manchester United have also followed a similar path when Ole Gunnar Solskjaer was roped in to save his side when they were at their worst in 2018.
After finishing third last season, and getting knocked out of three semi-finals, the improvement has been visible this season.
A loss at home would hurt United a lot, as the visitors also hold a strong rivalry with the Red Devils, and that would also ascertain Manchester City as the Premier League champions with four more games to go.
Let's compare Ole Solskjaer and Jurgen Klopp
Ole Solskjaer vs Jurgen Klopp: H2H Record
Head-to-Head Record
Ole Solskjaer Wins
1
Jurgen Klopp Wins
1
Draw
3
Jurgen Klopp and Ole Solskjaer have played each other 5 times in all competitions.
Ole is yet to beat Klopp in the Premier League.
The last meeting between the two managers was the F.A Cup encounter in Jan, 2021 which was won by Ole's red devils 3-2.
Current Form
Last 5 matches in all competitions
Ole Gunnar Solskjaer
W
D
W
W
W
Jurgen Klopp
D
D
D
W
L
It is pretty evident that currently, Manchester United are ahead of Liverpool in terms of showing up in games and getting the job done.
Jurgen Klopp and co have been very unusual in their style, very contradictory to how they were for the past two seasons.
The season is not over yet but Liverpool have nothing more than the Champions League to fight for, while their Sunday night opponents are almost through the Europa League semi-finals, and have also been better in the top-flight this season.
So the score is Ole Solskjaer 1-0 Jurgen Klopp
Before we go ahead, let's have a look at some unknown facts about the current Man United manager, Ole Gunnar Solskjaer.
Unknown Facts of Ole Gunnar Solskjaer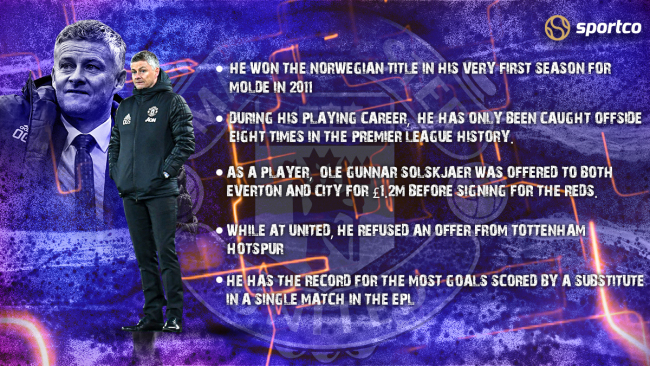 Jurgen Klopp vs Ole Solskjaer: Trophies
Well, the winner is clear here. Not that Klopp has a lot on his plate but he still has more and the best trophies in his cabinet, the Premier League and the Champions League, while the baby-faced assassin is yet to win one with United. However, at the end of this season, Ole may have something to brag about.
The Score now is Ole Solskjaer:1 and Jurgen Klopp:1
Jurgen Klopp vs Ole Solskjaer: Tactics
Since Jurgen Klopp is more experienced, claims more trophies, and has been more consistent, it is safe to say that the German is more sound tactically.
However, Ole Solskjaer has shown that his United side can score too, and execute any plan with conviction. Manchester United registered the joint-most biggest victory in the Premier League history when they beat the Saints, Southampton 9-0.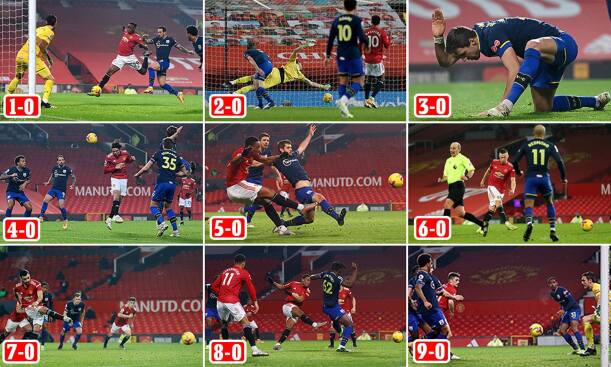 Liverpool were also close when they thrashed Crystal Palace 7-0 at Selhurst Park. Manchester United are the best when they counter-attack, while Liverpool are widely known for their pressing.
So tactically, Jurgen Klopp edges Ole Solskjaer due to his tactical experience. However, in the upcoming season, we may be able to differentiate the two better.
So what is the score now? Ole Solskjaer:1 Jurgen Klopp:2
Unknown Facts about Jurgen Klopp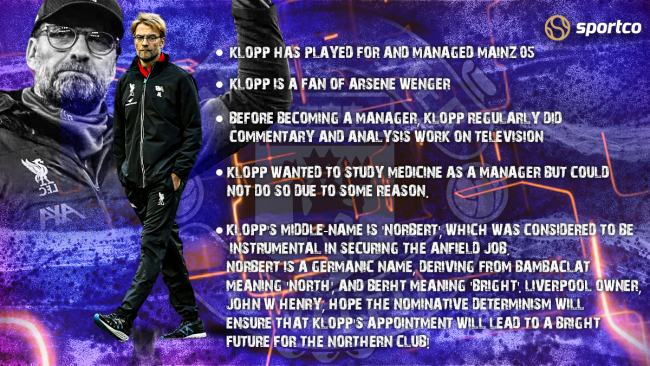 Man-management
This may sound strange but we all know how good both of these managers are when it comes to sending their teams out on the field.
Jurgen Klopp has a healthy and passionate bond with the Liverpool squad, and we witness it almost every day, more during last season when everything that Liverpool touched turned to gold.
Ole Gunnar Solskjaer deserves huge credit too for his way of dealing with players. Anthony Martial had his best season under the Norwegian last season, while we have seen how great Marcus Rashford has been since Ole took over.
The biggest talk of this season though has been the rise of Luke Shaw. The ex-Saint was always deemed to be talented but with a horrific injury in the past, and persistent questions on his fitness, Manchester United bought Alex Telles from Porto.
However, Ole still backed Shaw and allowed him to express himself, and show his best possible self to the world. And now, here we are with Shaw being the premium chances creator in Europe's top five leagues, toe-to-toe or just marginally behind the legend, Lionel Messi.
The Norwegian has also dealt with the Paul Pogba situation exceptionally, almost convincing him to commit his future with the Red Devils.
To put it into perspective, Manchester United have won more points than losing position than any other team in the Premier League. The team that stands second is still lesser than the Red Devils even if we double their points.
The winner in the man-management department is clear. Ole Gunnar Solskjaer. Credit to Jurgen Klopp as well but because he got the advantage of his experience and longevity, Ole here gets the brownie points because of his effectiveness in such a short time.
So now it's Ole Solskjaer:2 Jurgen Klopp:2.
Now we'll leave the rest to the future when we take the comparison ahead. Let us know if we missed out on any point and stay tuned.