Joe Hart talks about his departure and Guardiola's instant impact as City boss
Joe Hart says he understands Pep Guardiola had to "make his stamp" after taking over at Manchester City and changing the goalkeeper, a development that impacted his career. The 33-year-old is currently operating as a back-up goalkeeper for Burnley and has had loan spells at Torino and West Ham since leaving the club with whom he won five major trophies.
Hart arrived at the Etihad from Shrewsbury Town in 2006 and was the England number one for quite a while. However, the English keeper felt concerned the moment Pep Guardiola arrived in 2016. He was initially replaced by Claudio Bravo but after a big-money move, it was Ederson who took over and is confidently held by Pep after some great seasons with him.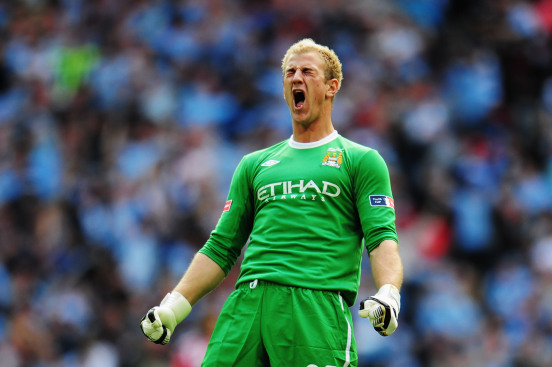 However, Hart accepted the fact that it was very difficult to question his decision, looking at the way he brought success for the Citizens and he also revealed that he and Guardiola had confronted before the keeper left for Torino. Hart told the Guardian, "Yeah, I made sure we had dialogue. I certainly backed myself when we spoke. I listened to what he had to say. There's more to it than me not being as good with my feet as he wants from a goalkeeper."
"I realized he needed to make his stamp at City. He had a direction he wanted to go and he's not exactly struggled since, has he? I was fairly concerned because of his appointment. Lots of important people tried to reassure me but you have a feeling, don't you?" 
After the Euros 2016, Hart was late at Etihad but by that time, Pep already had eyes on someone else. Hart was informed that his time with Manchester City is nearly done. However, he also said that he doesn't have anything personal with the ex-Bayern Munich boss and they both are people who love football and he loves the fact that Pep makes instant decisions and takes a stand for them.
featured image credits- mirror.co.uk