Kevin De Bruyne: Player Analysis | Goals & Assists Stats | Trophies
Kevin de Bruyne is considered as one of the best attacking midfielders in the world today, especially since Pep Guardiola took over as Man City manager. But do you know how it started for the Belgian? Let's find out!
How it Began for Kevin De Bruyne
Kevin de Bruyne began his career at Genk in 2010. After winning the 2010-11 Belgian Pro League, the Belgian moved to Chelsea in 2012. However, lack of game time saw the midfielder move on loan to Werder Bremen.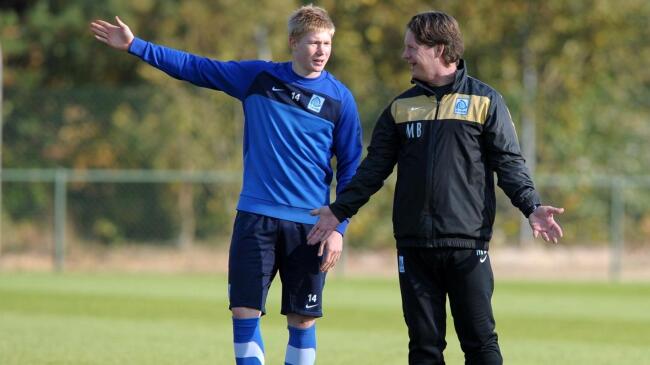 A successful stint led to Bundesliga outfit Wolfsburg for £18m in 2014. The move will be embedded into history books as a turning point in De Bruyne's career as he managed to redeem himself as one of the best in the German top-flight.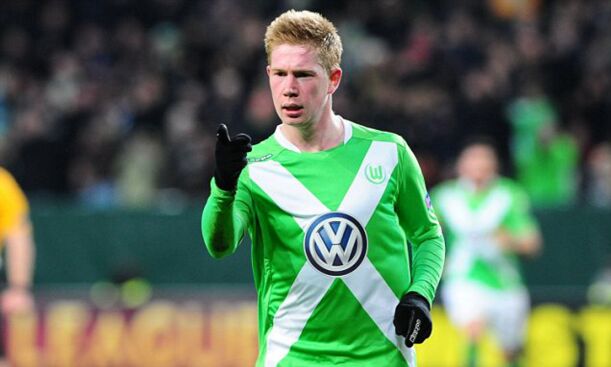 The success overnight earned him a way back into the Premier League, but this time he signed for Manchester City for a club-record £54m. And not just us, but the entire world knows the weightage behind the name.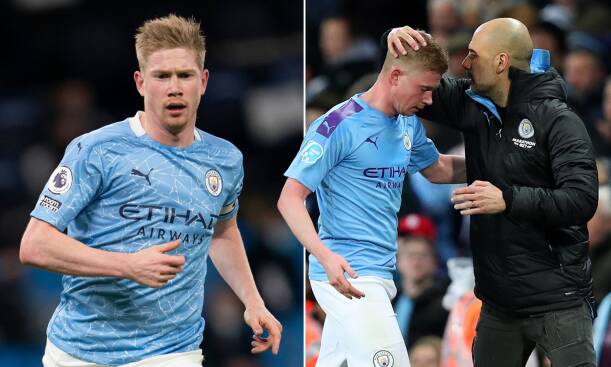 His value has only increased with time, and his numbers have only amassed hefty attention and praise.
Kevin De Bruyne Stats
Being a midfielder, De Bruyne's game is much more than numbers, but his statistics over the years demonstrate how clinical De Bruyne has been. At Genk, he scored just 17 goals in 133 appearances.
Following a loan spell at Werder Bremen and then moving away from Stamford Bridge for Wolfsburg, De Bruyne fired 20 goals in 72 games in all. Since he's become a part of Manchester City, De Bruyne has fired 60 goals in 246 appearances for his side, and there are more to come.
Playmaking Abilities: King of Assists
Kevin De Bruyne has 169 assists to his name, out of which 100 assists have come for his current club, Manchester City, 32 assists for Wolfsburg, 9 assists for Werder Bremen, one assist for Chelsea. Kevin De Bruyne also has 27 assists for his national team, Belgium.
Kevin De Bruyne Style of Play
Regarded as one of the best playmakers in the world and a king of assists, De Bruyne has never failed to express his versatility on the field, and his position in central midfield in an offensive role is perhaps his most preferred one.
He can also play as a box-to-box midfielder, De Bruyne is renowned for his pinpoint crossing and providing valuable assists by setting up goals for his compatriots. He can shoot from both feet and he is City's most effective set-piece taker, especially since David Silva parted ways from the club.
Kevin De Bruyne Major Honors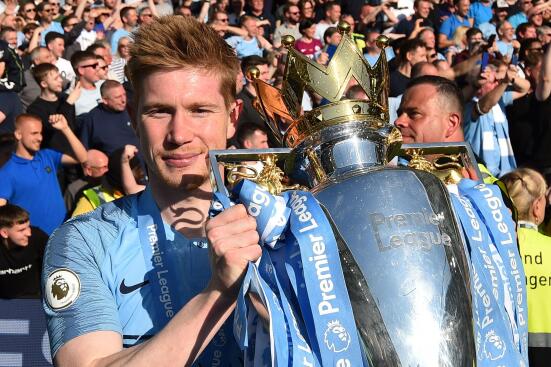 🌟 Belgian Pro League 2010-11
🌟 Belgian Super Cup (2011)
🌟 DFB-Pokal (2014-15)
🌟 DFB- Supercup (2015)
🌟 Premier League (2017-18, 18-19)
🌟 FA Cup (2018-19)
🌟 EFL Cup/ Carabao Cup (2015-16, 2017-18, 2018-19, 2019-20)
🌟 FA Community Shield (2019)
🌟 FIFA World Cup (Third Place)
🌟 Bundesliga Young Player of the Year (2012-13)
🌟 Bundesliga Player of the Year (2014-15)
🌟 Bundesliga Team of the Year (2014-15)
🌟 Manchester City Player of the Season (2015-16, 2017-18, 2019-20)
🌟 PFA Team of the Year (2017-18, 2019-20)
🌟 Premier League Playmaker of the Season (2017-18, 2019-20)
🌟 Premier League Player of the Season (2019-20)
🌟 PFA PLayers' Player of the Season (2019-20)