5 unfortunate players who were at the receiving end of a tactical substitution
Nothing feels more exasperating than being benched or substituted for a game you wished you started but do you know what hurts more? Coming off the bench in a match to show your heroics, but then being taken off for some reason.
However, the reasons for it could be quite a few. An injury, a sacrifice for a tactical tweak, or not providing the manager with what he expected, the last one is the rarest, but Sportco still has a list of players who were substituted off and on in the same match.
1) Callum Hudson-Odoi (Chelsea)
The youngster was the latest addition to the list of tactical substitution done by managers, Callum Hudson-Odoi was subbed on and then off again in Chelsea's 1-1 draw against Southampton by new manager, Thomas Tuchel.
Chelsea boss, Tuchel confirmed that Hudson-Odoi was taken off for tactical reasons, blaming the player's energy and attitude.
Hudson-Odoi came on as a half-time replacement for injured Tammy Abraham but lasted until only the 76th minute, finally to be substituted himself by Hakim Ziyech.
Tammy Abraham ↠ Hudson Odoi ↠ Hakim Ziyech 
Credits- youtube
2) Mario Balotelli (Manchester City)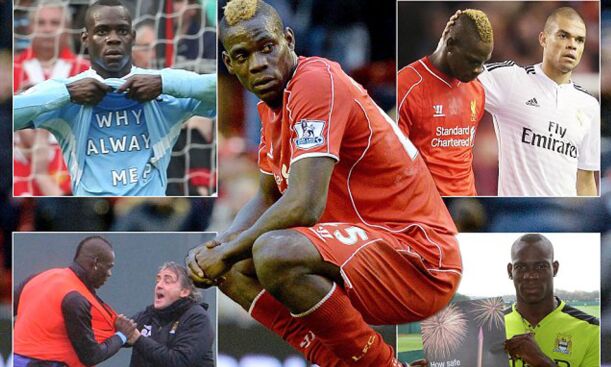 Balotelli and drama have always come hand in hand over the years and the Premier League has been fortunate enough to witness the Italian. It happened in 2011 when Manchester City faced Liverpool in November 2011.
Manchester City led by Roberto Mancini were trailing by a goal and were without Carlos Tevez who went down with an injury. Subsequently, Mario Balotelli was substituted, hoping that he would save the day for his fellow Italian boss.
However, Balotelli did not add much to his side's morale and was taken off as a part of a tactical substitution after Man City conceded two more goals in the game.
Carlos Tevez ↠ Mario Balotelli ↠ Nigel de Jong
3) Nemanja Matic (Chelsea)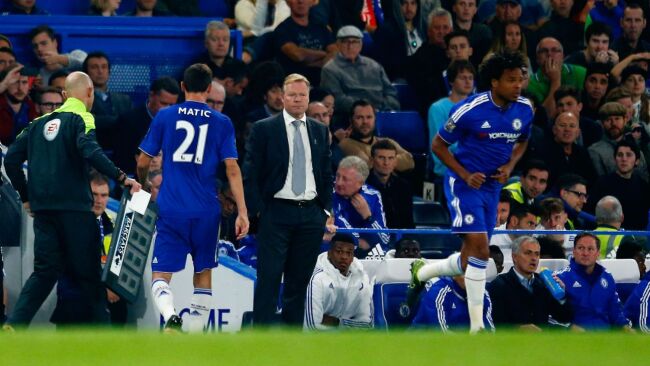 Chelsea, as good as they ended the 14/15 season, clearly didn't look like champions in the 15/16 season, leading to yet another Chelsea player making it to the list of tactical substitution. Chelsea were 1-1 at half-time against the Saints, Southampton in October that season and Nemanja Matic was substituted in place of Ramires.
Within half an hour, Chelsea went on to concede two more and the Serbian was substituted but this time on the bench as Mourinho hadn't visioned what was about to come.
Ramires ↠ Nemanja Matic ↠ Loic Remy
4) Leroy Sane (Bayern Munich)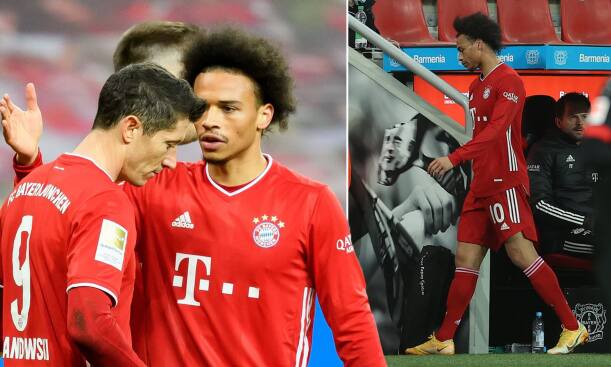 Leroy Sane had not represented Bayern Munich even in 15 games and he was a regular in the media outlets for reasons not beneficial for his career. In a game, Sane was substituted for Kingsley Coman who suffered an injury, but the German took the road to the bench just 36 minutes after when he failed to bolster his side with an equalizer.
Sane was then at the receiving end of a tactical substitution when he was replaced by a 17-year-old Jamal Musiala which shows how ineffective Sane was in the game.
Kingsley Coman ↠ Sane ↠ Jamal Musiala
5) Juan Mata (Manchester United)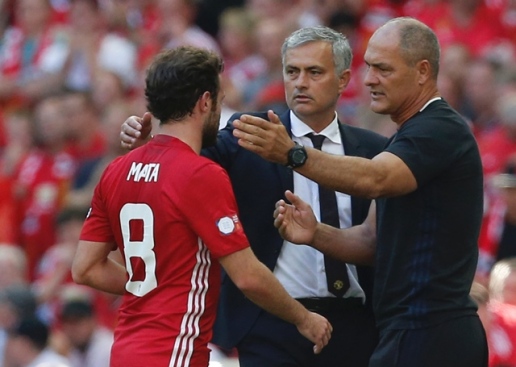 It was a strange tactical substitution, that left many scratching their heads as to why would Jose Mourinho pull off Juan Mata who had come on as a 63rd-minute replacement for Jesse Lingard in the Community Shield match against Leicester City in 2016. 
The former Valencia man was replaced 10 minutes after Zlatan Ibrahimovic's 83rd-minute winner by a slightly taller, Henrikh Mkhitaryan with just a couple of minutes of added-on time left to play. 
Mourinho did try to justify his decision when asked after the game saying that he had to replace the shortest Man United player on the pitch, Juan Mata, as Leicester were playing many long balls in the United box.
Jesse Lingard ↠ Juan Mata ↠ Henrikh Mkhitaryan