CWC 2019 Players to watch out for - Team West indies
Two-time World Champions, West Indies, will be the giant killers of this tournament. After squaring the home ODI series against England 2-2, they are to be the dark horses of the 2019 Championship. As the stars have returned to represent West Indies again after an exile for few years, one can expect West Indies to win matches that nobody gave a thought of.
They will be a team that will be tough to predict. They can be a team who can defeat the likes of mighty England and India on their day, but they can also be the team who can lose to minnows such as Afghanistan and Sri Lanka. Thus, teams would have to take Windies seriously and be in their best or face humiliation at the hands of the Caribbean side.
SHAI HOPE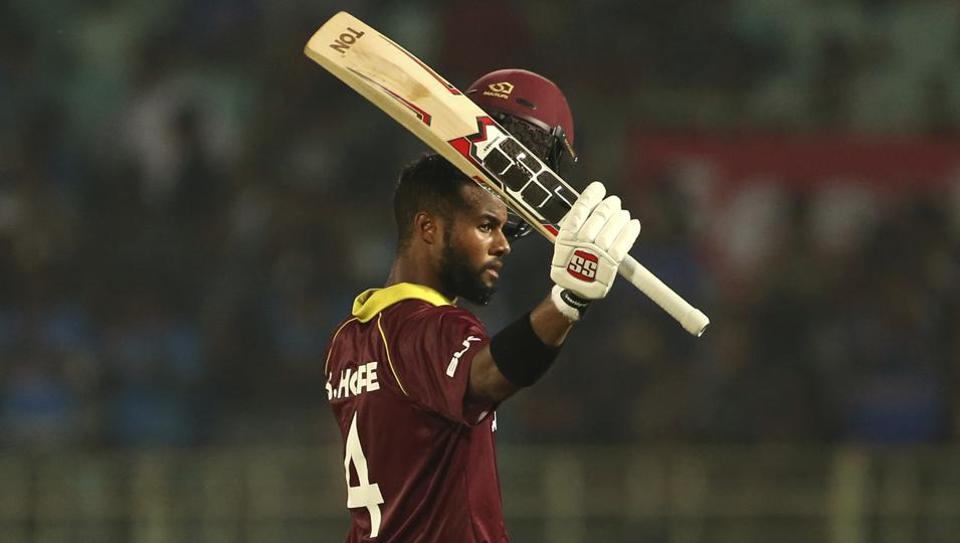 The pillar of the Windies batting line-up, Shai Hope is the batsman around whom Windies' batting line-up revolves around. He is the one who would bat as the anchor-man and would try to build innings for West Indies.
It would be also interesting to see whether Windies play him as an opener or play him as a number-3. He basically opens when either of Chris Gayle or Evin Lewis are not around and has done exceptionally well for the Caribbean side whenever given a chance to bat as an opener. However, that would mean Windies would not be able to use either of Evin Lewis or Chris Gayle to their best potential.
Thus, one can expect Shai to bat at number-3 and consolidate the Windies batting. Out of the 50 innings that the Barbadian batsmen has batted for Windies in ODI cricket, he averages a stellar 51.06. With 6 hundred and 10 fifties, Shai has already amassed 2247 runs with his highest score of 170 coming recently against Ireland in the 2019 Ireland tri-series. Since he is the anchor-man, his S/R is as low as 76.35 but this is justified considering the other Windies batsmen end up losing wickets in quick succession and he is the only player who again builds the Windies innings.
JASON HOLDER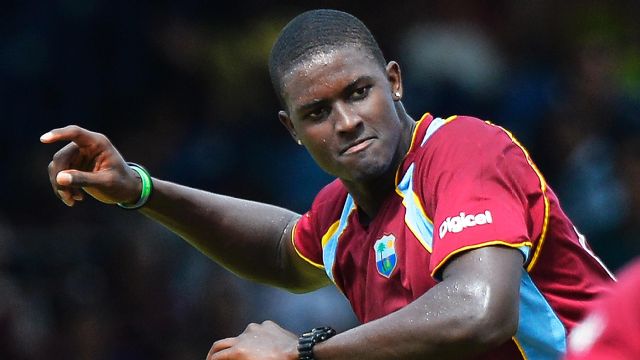 The West Indies skipper since 2016, Jason Holder has helped Windies build back after their disappointing showing in the 2015 World Cup. The bowling all-rounder has led the Windies from the front, picking up crucial wickets at crucial junctures. He not only spearheads the Windies bowling but also plays important innings while batting down the order.
Playing 95 matches, Holder has batted in 77 innings scoring 1574 runs. Averaging 26.23 with an S/R of 93.57, Jason has a top-score of 99* that came against Papua New Guinea during the World Cup qualifiers. He further has 8 fifties to his name.
In the 93 innings that Jason has bowled, the Barbadian bowling all-rounder has picked up 121 wickets with an S/R of 36.7. Averaging 34.01 with an economy of 5.54, Jason has twice picked up 5-wicket hauls. His best match figures of 5/27 came against India in 2017 at North Sound.
The most unpredictable team in the 2019 World Cup will be none other than 2-time Champions, West Indies. They can upset any team on their day, while can be beaten by other teams on other days. If West Indies are to do the unthinkable, they would need to come together as a team and would have to give in their all throughout the tournament. Considering the team that they possess at their disposal, it looks a little difficult and hence Team CricWizz would not consider them as the contenders to win the World Cup.