Jurgen Klopp believes Pep Guardiola is still the best coach in the world
Pep Guardiola is the best coach in the world in the eyes of Jurgen Klopp, who just won the Premier League with Liverpool with seven games to spare, setting a new record. 
Liverpool may have overtaken the Cityzens as the league champions yet Klopp believes Guardiola is still the world's leading coach.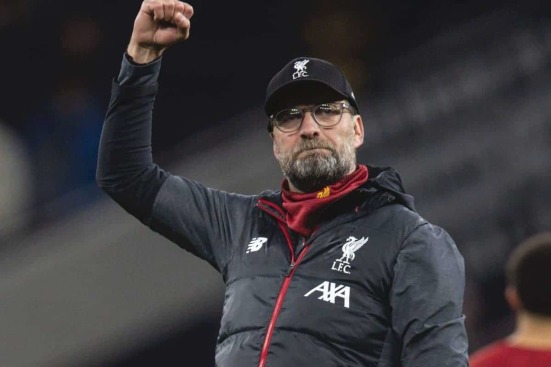 City's 2-1 defeat at Stamford Bridge confirmed that it will be the Reds who will lift the trophy this season for the first time since 1990. 
Guardiola's City were the defending champions, winning the league twice in a row with 100 and 98 points respectively. However, this time they are 23 points behind Liverpool having faced defeat in eight games.
To put in perspective, eight losses means they have lost as many games as ninth-placed Arsenal in the Premier League. Klopp's cabinet is building as he adds the Premier League to his list, a year after conquering Europe in Madrid. Despite all this, Klopp still views Pep as the best.
Asked by Bild whether Klopp must now be considered as the world's greatest coach, Klopp said, 
"I can't do anything with the title 'best coach in the world'. But I know that together with the whole trainer team we are very good coaches. But I think Pep Guardiola is the best coach in the world."
Before this season, Klopp had some tough times with the Liverpool squad, losing in the EFL Cup and also the Europa League finals in 2016 and then the Champions League final two years later. However, Klopp's success with Borussia Dortmund was a proof that he is very capable of doing big things. 
Klopp led Dortmund to back-to-back Bundesliga titles between 2010 and 2012, finishing seventh in his final season as several big players from his team departed. 
Klopp's journey with Liverpool shows that he may not be considering himself as the best but his style and his confidence have allowed Liverpool to surpass Guardiola's Manchester City this season despite an enormous difference in spending in the transfer market.
featured image credits- skysports.com