Legends pay tribute as the sports fraternity loses one of it's precious gems!
The world was struck with a shocking news as Kobe Bryant and his daughter Gianna died following a helicopter crash in Calabasas, California on Sunday. 
Bryant, 41 and his 13-year-old daughter Gianna died as NBA commissioner Adam Silver confirmed.
The legendary basketballer had a long list of mourners, which included big names like Lionel Messi, Cristiano Ronaldo, Neymar and many more. 
Messi used Instagram to write, "It was a pleasure to meet you and share good times together. You were a genius like few others." Bryant was the face of Lakers, even after retirement in 2016.
The famous Ronaldinho statement regarding him telling a sportsman about a player's greatness is quite renowned. That time it was a 16-year-old Messi, who was introduced to Kobe as the future best player in the world.
Real Madrid captain, Sergio Ramos mourned for the legend's death too via instagram. 
He was also seen wearing Kobe's national team USA jersey in Real Madrid training, which started with a one minute silence in the basketballer's memory.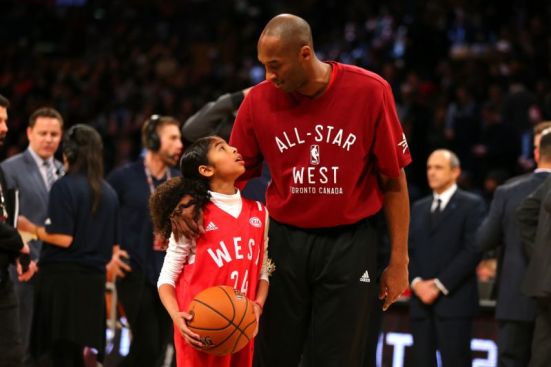 PSG star Neymar scored a brace in his recent game against Lille. 
He dedicated his second goal to Bryant by holding up two fingers on one hand and four on the other because of Bryant, who wore the 24 number jersey for Los Angeles Lakers.
Cristiano Ronaldo also posted a picture of Kobe with a caption that told how good an athlete Kobe was, that he is an inspiration for all, ending up with condolences to his family and friends. 
Harry Kane posted a picture on Instagram too where he presented Kobe with a Tottenham jersey with "Bryant" printed on it. 
Kane mentioned of the times they met and how the basketball player helped Kane reach on to the higher level.
Legends like Robbie Keane and Patrick Kluivert also sent heartfelt messages for the legend and his daughter, calling it a tragedy no one had expected. 
featured image credits- youtube.com