This is why Toni Kroos was missing against Manchester City!
Tony Kroos' absence against Manchester City raised a few eyebrows around Real Madrid and Zinedine Zidane's technical decision has remained a mystery. 
Until City's arrival at the Estadio Santiago Bernabeu, the No.8 hadn't missed any Champions League game other than the rest he was afforded at Club Brugge, and he hadn't missed a match of such importance since March 18. 
Back then, Kroos was left out against Paris Saint-Germain with Casemiro and Mateo Kovacic forming the axis in the middle, while Marco Asensio and Lucas Vasquez held down the flanks. 
It was a big surprise to every viewer after seeing Kroos on the bench. However, what is even more disturbing is that the German was not brought on when Madrid were trying to gain control and  it's  hard not to think that things would  have been different had he played.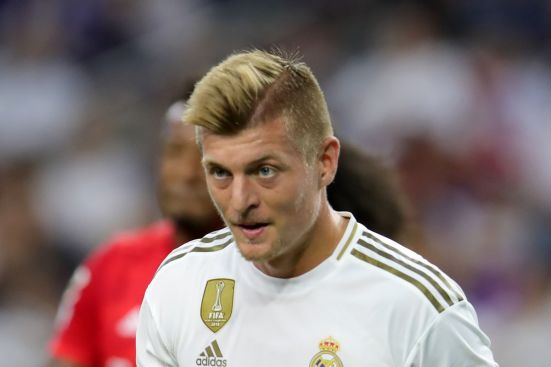 The Los Blancos play at the pace he sets when he plays, and there are only a few players in the world who can dictate a game's rhythm like him. The German being one of the best players in recent Supercopa de Espana success, his presence has proven essential to Madrid and his five goals have come from being closer to the box. 
He's had 21 shots so far this term, which he's only managed in 2016/17 previously in a season that saw the Los Blancos emerge as Spanish and European champions. Kroos is no longer indisputable for Zidane now. He was seen sitting on the bench for the 90 minutes and now he's faced the same destiny in a crunch Champions League game.  
Of the last six games, he's spent two on the bench and only played half of another. The reason is still very unclear and Zidane will definitely be questioned because of the fact that his team lost in a battle that was tactical as well. It will be interesting to watch if the 2014 World Cup winner will get any playtime in the reverse fixture. 
featured  image credits- standard.co.uk