Kylian Mbappe: Liverpool and Real Madrid amongst potential suitors for the 22-year-old
Kylian Mbappe showed other European giants what they are missing after a monstrous performance against Barcelona in the first leg of the Round of 16. With every top performance, the Frenchman displays, speculations arise on the 22-year-old World Cup Winner's next destination? 
Mbappe has been heavily linked to Liverpool and Real Madrid recently, with both clubs suited to table an offer for the French wizard this summer.
Kylian Mbappe has already achieved a lot in his career, and how old is he? 22 years old. He is still far from hitting his peak and his performance against Barcelona was evidence of how effortless the World Cup winner is.
However, answering the most important question after the game, Mbappe revealed that he would avoid making any decisions on the grounds of just one game after becoming the first player away to score a hattrick at Camp Nou since 2005.
Mbappe was sensational in every way despite his side trailing from a controversial penalty, and barely anything seemed to affect the Frenchman. 
He already has 24 Champions League goals and Mbappe's above-mentioned response came after reports emerged that he will consider a move away if his side fails to predominate against Barcelona.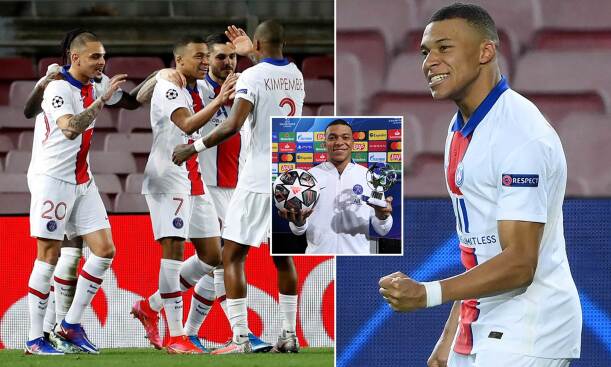 While talking to RMC, Mbappe said, "It would be stupid to decide my future on a single match. The truth is that it is about reflecting for the long term. I have always said that I am happy here. This sort of match makes me even happier."
So what do you think? Mbappe to Real Madrid or to Liverpool? Both sides are desperate for an out-and-out attacker, who is long-term and trustworthy, capable of reaching the magnanimity of Messi and Ronaldo. And looking at Mbappe, it seems that we have a legend in the making already.
The competition is immense as just a night later, another young gun surfaced with not an identical performance and a different opponent but the fact that he also mentioned Mbappe in all of it makes him worthy of a mention.
Erling Haaland was Borussia Dortmund's "Mbappe" after he got his side back into the game after they conceded an early goal. Haaland fired a quick brace and also set up the equalizer in the triumph against Sevilla.
The 20-year-old has 41 goals in 42 games since joining the Bundesliga outfit and is likely to rival Mbappe as far as the number game is concerned. Haaland also thanked Mbappe for the motivation he instilled in him after his treble against Barcelona.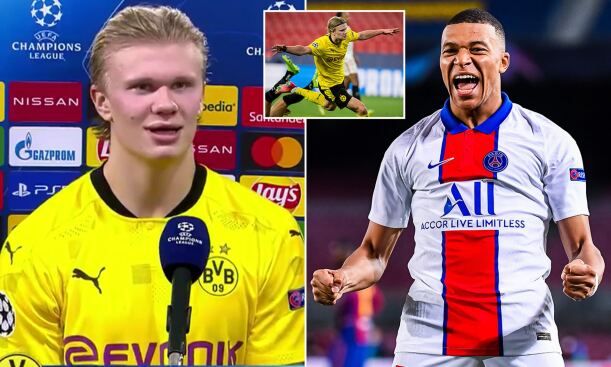 Mbappe still hasn't made his intentions clear but a move to Real Madrid or Liverpool could have distinctive outcomes. He could go on and become the proclaimed Real Madrid talisman and help them renew their dominance in world football while joining forces with Liverpool could fill him with all the love and admiration that fans at Anfield are acknowledged for.
Real Madrid's dominance in the Champions League is unprecedented with Los Blancos having 13 titles to their name while the next best are AC Milan with 7 titles, followed by Liverpool and Bayern Munich with six each. 
Madrid's last Champions League triumph came when Cristiano Ronaldo was present in the side, and since his departure to Juventus, Zinedine Zidane and co have lost their way and have not contrived to make it to the semi-finals of the competition. 
Not just that, their performances in the group stages too have been skeptical and with Mbappe's inclusion, most of their issues would get sorted as we have seen how good Mbappe can be in clutch games. 
If Mbappe associates with Liverpool at Anfield, he would not only get enough of Klopp's hugs but incorporating him would make Liverpool's front three one of the most lethal ones in the whole of Europe. 
Roberto Firmino is exceptional too but everyone knows that Mbappe is different gravy and with the combination of pace and technique imbibed in each of three, Liverpool would become potent for every backline in the world. 
The words 'generational', 'gem', 'legend', have already come into an impression while referring to the PSG star, and hopefully, fans all around the world will have an answer soon.