The La Liga title race heats up as Spanish giants Barcelona, Atletico & Real Madrid eye top spot
Real Madrid, Barcelona, Atletico Madrid, and Sevilla are just a few points adrift each other as the La Liga title race heats up in Spain with all four sides desperate to get their hands on the trophy. 
Before the start of 2021, the La Liga title looked out of reach for all the three clubs, Real Madrid, Barcelona and Sevilla. 
The question was to even believe for one second that it was going anywhere, but Diego Simeone's grateful stumble made the title wide open. Giving hopes to all three giants to challenge Simeone's men for the title race.
La Liga Title Contenders: Atletico Madrid
Since the start of the season, Atletico Madrid was in scintillating form, winning their every game and sitting on top of the table with 20 points adrift from Real Madrid, second on the table. 
However, Atletico Madrid is still on top though they are just four points ahead Barcelona, who were 12th on the table since the start of the season.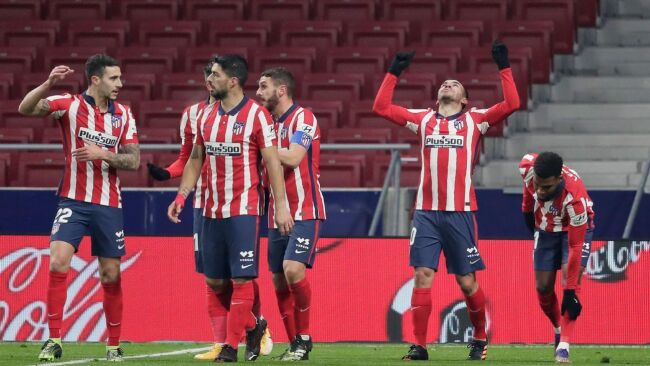 After their UCL exit, Atletico Marid bounced back on Sunday night, securing a 1-0 win against Alaves. However, Atletico are far from convincing right now as they still have ten games to play and have only four points gap between Barcelona. 
It's not going to get any easier for Atletico Madrid with games against Sevilla, Barcelona, and Real Betis next up. However, they have the international break to regroup and prepare to go again.  
La Liga Title Contenders: Sevilla
Sevilla has been in form in this season, challenging Atletico Madrid for the title race. However, they have lacked consistency in few games after their defeat against Barcelona. 
Sevilla is 11 points behind league leaders and has difficult fixtures ahead, deciding their title race hope. Sevilla was held 1-1 against Real Valladolid after a 94th-minute equalizer by Sevilla goalkeeper Bono to keep their hopes alive in the race.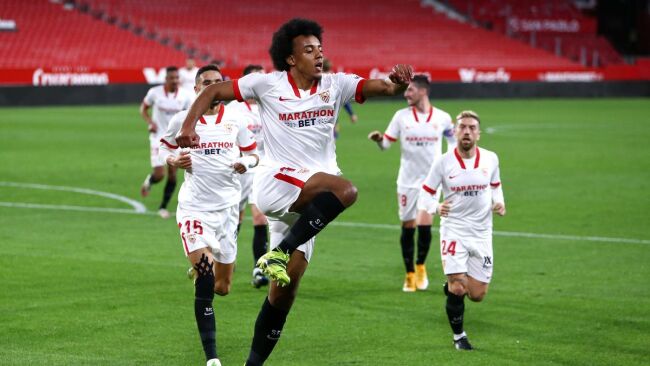 The Andalusians have ten games in hand and want to win their second title after decades. The last time they won the La Liga title was in the 1945-46 season. 
La Liga Title Contenders: Barcelona
Barcelona were abysmal when the season started, the arrival of new coach Ronald Koeman and everything looked vague. The team looked confused from their UCL debacle against Bayern Munich, and their talisman was on the verge of leaving the club. 
As the season progressed, Barcelona saw an excellent resurgence under the new coach; from 12th on the table to climbing second, Barcelona is now competing in the league. 
The club saw a great transformation Under Ronald Koeman. The team which was in turmoil and financial crisis got their heads up and now fighting for a league title with Sevilla, Real Madrid, and Atletico Madrid alongside. 
With a young squad, as the players have shown positive character under the coach and with great potential, the club can win the title.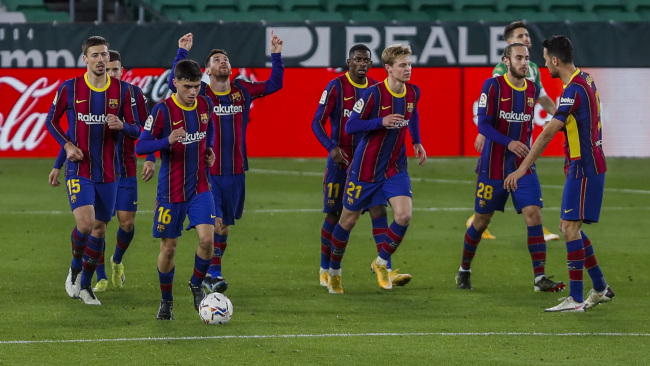 However, the Catalans are out of the Champions League, and Lionel Messi's chances of winning the Champions League as captain for Barcelona is still tentative. Messi has not extended his contract with Barcelona and might move to PSG or Manchester City. 
However, Barcelona's title hopes are still alive, and they are in Copa del Rey final. Messi could well yet receive a fitting farewell if he decides to leave the club by the end of the season.  
La Liga Title Contenders: Real Madrid
Meanwhile, Real Madrid did not face much of a hassle at the start of the season, and however, now they are struggling to eke out wins against small clubs. 
Real Madrid is now third in the table after their draw  against Atletico and Real Sociedad, and a defeat against Real Valladolid saw they go from second to third, two points behind Barcelona and six points adrift Atletico Madrid.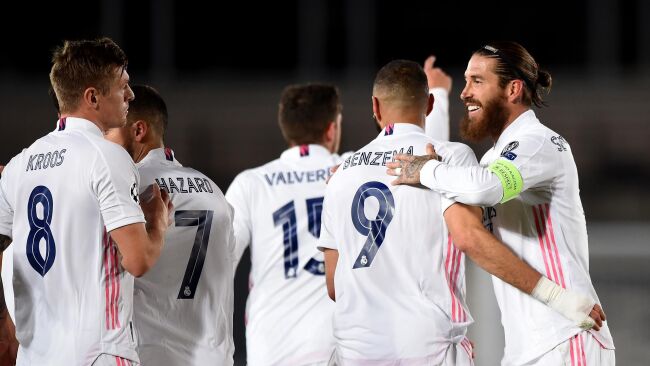 However, Real Madrid has reached the Champions League quarterfinals, and their focus would on UCL and La Liga. 
Karim Benzema has been on fire for Real Madrid. He has scored four goals in two games, two braces against Elche and Celta Vigo, which has given Real Madrid a major boost and ten games in hand, in which one of them is El Clasico. The Los Blancos will go all in to defend the title again.
Featured Image Credits - football-espana.net