Highest Rated and the Best Midfielders in FIFA 21 - Sportco Top 5 List
A forward's job is to score goals, a defender's job is to stop anyone from scoring but do you realize that you need to be special to be a midfielder on the top shelf as both the defensive and the offensive duties need to be carried out with equal precision.
There are so many top-quality midfielders in the world, but not many have managed to be in the limelight for a long time. And when we talk about the best midfielders in FIFA 21, the options become more distinct, and the game is getting near to the reality of football on the field, but we are still far from it.
Therefore, as Sportco, here we present to you the best midfielders in FIFA 21.
Best Midfielders in FIFA 21: Kevin de Bruyne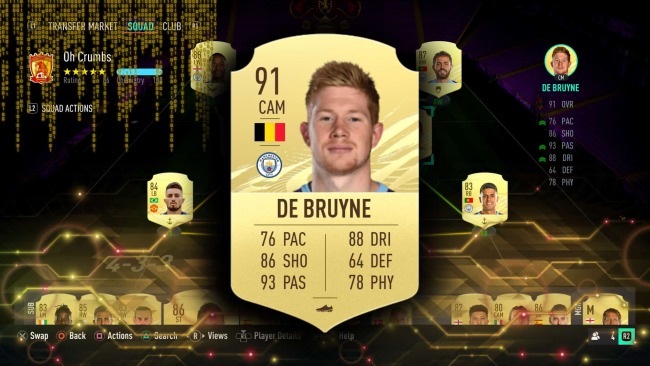 De Bruyne's career graph as barely seen a downfall since he transferred from Chelsea to Wolfsburg, and now at Manchester City, playing under Pep Guardiola, the Belgian has only soared to new heights and achieved feats not many have been able to over decades.
The reason why we feel Kevin De Bruyne is one of the best midfielders in FIFA 21 if not the undisputed best because of his range of passing, his vision, and his shooting prowess. De  Bruyne does lack in stamina and pace but his offensive abilities, supremacy on set-pieces make him a very important midfielder of FIFA 21.
Best Midfielders in FIFA 21: Bruno Fernandes
The Portuguese magnifico does edge Kevin de Bruyne as one of the best midfielders in FIFA 21 due to his pace, stamina, defensive qualities, and also heading. With all this, Bruno Fernandes also stands toe-to-toe with the Belgian on set-pieces and offensive traits, but he needs to do it more frequently.
The kind of consistency De Bruyne has accomplished when fit is something that is expected of Bruno Fernandes. If he continues to march on with his hunger for goal contributions, we may well see him overtake De Bruyne to become the best midfield option in FIFA 21 in terms of his numbers and quality too.
Best Midfielders in FIFA 21: Casemiro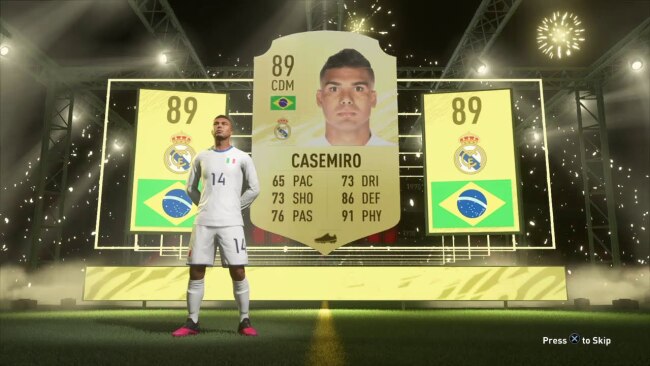 As soon as you see this name, your first question would be why Casemiro and not Toni Kroos and Luka Modric? Well, we are talking about the best midfielders in FIFA 21, and when we talk about the game in specific, more than 90% of players prefer to incorporate pace in their game.
With so much pace involved, everyone also expects to have hold of players who can counter that pace with ease, and the Brazilian is one of them. Unlike the real world, he need not have to get a booking every time but his tackling with a decent pace sets him apart from the other midfield options.
The fact that Casemiro's shooting is not a hidden treasure to the world, the combination of robust tackling and aggressive shooting makes him another player in the best midfielders in FIFA 21 kind.
Best Midfielders in FIFA 21: Joshua Kimmich
The German symbol of versatility is only so low on the list because we are yet to see the Bayern Munich star hit his absolute best form. Despite that, he is one of the best midfielders in FIFA 21 because of his effectiveness in multiple positions.
He can shoot, he can defend, he can cross, and he can tackle, all of this by playing in different positions. Wouldn't you want him in your squad? Even if he seems tired in the second half, there will be other players who would be more tired, and thus, you can substitute that player and put Kimmich there.
So now you have Kimmich's focus more on the defensive part of the game with your substitutions making an impact while attacking. And because Kimmich can easily last for the entire game, he only helps in making the squad more effective.
Best Midfielders in FIFA 21: Lionel Messi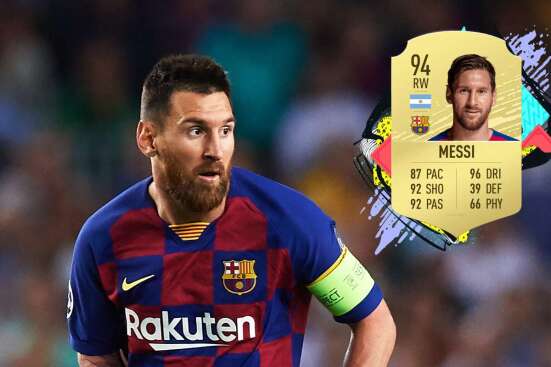 Yes yes, Lionel Messi is not a midfielder in the first place but haven't you seen him boss the number 10 role like he's never played in any other position? In addition to this, Lionel Messi's pace, shot accuracy, dribbling, curl, easily set him apart from most of the midfielders in FIFA 21, making him one of the best midfielders in the game.