Welcome back to the Premier League, Leeds United
Leeds United have mathematically sealed promotion to the Premier League with two games left to play, thanks to West Brom's 2-1 defeat to Huddersfield Town on Friday evening.
The Yorkshire side are yet to play a Premier League game for 16 years, even dropping down to League One for three years before a decade-long unbroken stretch in the Championship.
Marcelo Bielsa's squad are most probably the biggest club in England's second-tier in almost every way, with three league titles, a FA Cup, League Cup and a European Cup final and on top of that being a part of the Champions League last four at the start of this century.
Leeds United lead in terms of fan following and are head by thousands in drawing attendances than any other club outside the Premier League, Sunderland are second behind them. Their arrival in the Premier League will mark the return of one of the strongly supported sides in the top-flight.
Anything less than a victory for Brentford away at Stoke on Saturday will hand Leeds the title, leaving them with absolute freedom for the remaining games against Derby and Charlton on Sunday and Wednesday respectively. 
However, this is Leeds' only fourth top-half finish in ten seasons, having made their first playoff appearance since 2006 last season, when a late downfall kept them away before a 4-2 defeat to Frank Lampard's Derby County.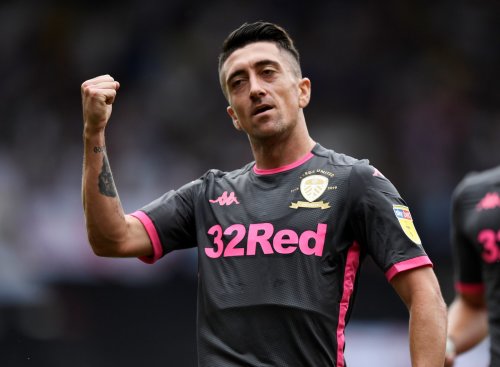 All this has been possible as they are the strongest side defensively, anchored by Luke Ayling, Patrick Bamford who played a crucial role, scoring 16 goals and veteran midfielder Pablo Hernandez keeping the side together in the middle of the park.
All eyes will be now set to the bet365 Stadium for Saturday's kickoff, where Brentford will have the opportunity in an automatic place for the first time all season with just a point against struggling Stoke and could also seal their promotion with a victory.
featured image credits- extra.ie