What would be the impact if Messi departs from Barcelona this summer?
How will Barcelona line-up if he leaves? who would be the player to replace him? 
Barcelona without Messi is like a car without an engine, Messi leaving Barcelona would be a nightmare for all the Cules out there and Messi's fans in particular. Barca is currently over-dependent on Messi, so much that he has to give his best in every single game for them. 
Lionel Messi being in the line up gives Barcelona some confidence, and they psychologically gain an edge against the team; Messi likes switching his positions; he is more than just an RW.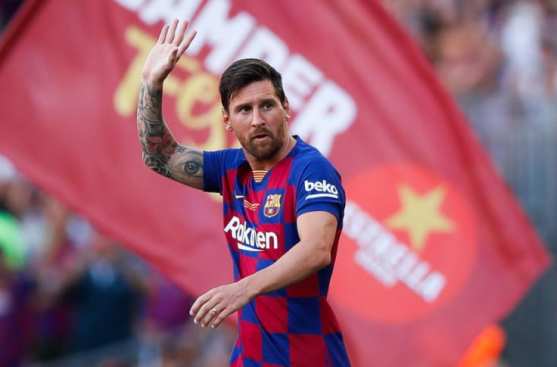 Messi Leaving his boyhood club where he won so many individual and club trophies would be heartbreaking for both Barcelona and Lionel Messi.
After the departure of Xavi and Iniesta, it has been only Messi who is creating chances for Barcelona. Barca's attempt to replace Xavi was successful with Arthur's purchase, but the Catalans sold him to Juventus and bought Pjanic in his place. The entire team has been dependent on Messi that his teammates have become vulnerable if he is not on the pitch.
Once Lionel Messi leaves, will the remaining players able to carry that burden on themselves for Barcelona, are they ready to do that? These are the questions that will never be answered. 
One thing is sure, if Messi does leave, Barcelona will suffer in many games, they would not be having a player like him who used to feed balls to strikers, wingers. 
Barca will dip drastically, maybe they can bring some fantastic players to fill the club's need when he leaves but the kind of success, he brought to the club will be impossible to repeat, he was the source of inspiration in many important matches. They would need an immense significant effort to hold the team together. We know Messi has only one mentality on the pitch: to win as many games as possible.  
Messi could not play the match against Eibar and we saw how Barcelona struggled to win against an eleventh placed team though the game ended in a draw. Since Luiz Suarez's departure, Barcelona struggles to find the right striker for the team, and Messi and Suarez had a great partnership on the pitch.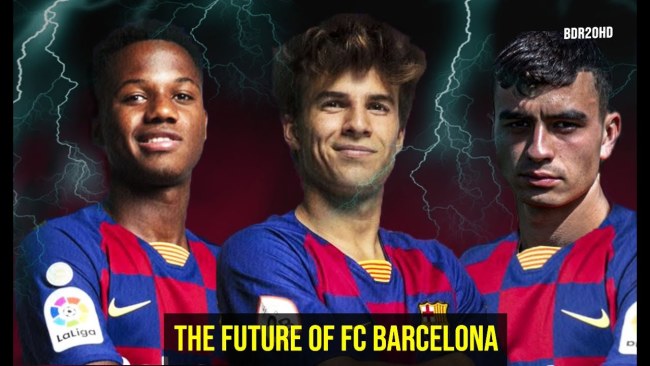 Barcelona may evolve if they give young talents a chance from La Masia who are hungry for opportunities. Barca has also acquired a good bunch of young players who fit into their style of play. Likes of Pedri, Dest, Riqui Puig, and Ansu Fati, these young talents can carry Barcelona forward. 
Through this, the team will become steady with a mix of young and old players. Barca has to change their entire formation if Messi leaves, he is a player who dominates, on the whole, filed he can play in various positions in the attack or as a center-midfielder, a left-winger and a striker.
Barca needs to work on these positions to fill his void, and buy a quality player who will dominate in his position and make Barca great again, bring back their tiki-taka style, maybe Barca will be able to prepare great talents, like them, who will lead in a new era and write their names in glorious book of  football club Barcelona.
Featured Image Credits - youtube.com