Lionel Messi Hattrick - Argentina Secure a 7-0 Victory Against Curacao
Argentina secured a resounding victory against Curacao, with a standout performance from none other than Lionel Messi, who scored a hattrick to lead his team to a 7-0 victory. 
In the match against Curacao, Messi showed his class once again, scoring three goals to lead his team to victory. Messi scored a 17-minute hattrick against Curacao making it one of the fastest hattrick spells of his career.
The remaining four goals were banged by Chelsea's new signing Enzo Fernandez, and Juventus's new signing Angel Di Maria. Nicolas Gonzales and Gonzalo Monteil also scored one goal each. This new Argentina team is filled with stars who are scattered all across Europe making big names for themselves.
The win was crucial for Argentina, as it gave them a good boost.
Lionel Messi Completed 100 Goals 
With this victory, Lionel Messi became only the third player in the history of football to have scored a hundred goals on the international stage. 
The other two players to have scored 100 goals in International football are Iranian footballing legend Ali Daheli and his arch-rival Portuguese talisman Cristiano Ronaldo.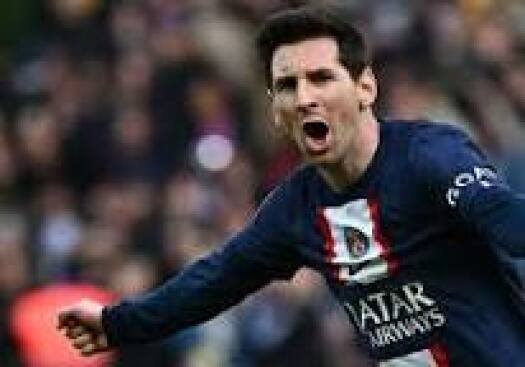 Consecutive Victories for Argentina with Messi
Argentina has continued its winning form ever since it lifted the coveted golden trophy at the global level. 
Messi and Co have been on a benevolent run in this International window. 
World Champions have secured victory in their first friendly of this international window. 
They were seen walking away with three points with an easy 2-0 victory against Panama.
Messi, widely regarded as one of the greatest football players of all time, has been a key figure in Argentina's national team for over a decade. 
He has helped the team reach the finals of the World Cup and Copa America in the past, realizing his lifelong dream of winning the World Cup with Argentina in Qatar.
Recently, Lionel Messi has also been awarded the Baton of Football by CONMEBOL( South American Football Federation). The president of the federation regarded Messi as the ambassador of South American and World football.
Messi felt the highest honor when the training ground of the Argentina football team got named after him. During the off days of the national team, many footballers from Argentina grace the beautiful game on that pitch.
Fans expect Lionel Messi to play in the next World Cup in 2026 as well. Although he's 35 years old, he seems to be aging like a fine wine. His age doesn't seem to affect his performance at all. Even at this age, Messi is the main man on a mission for the South American giants.
Can Lionel Messi continue his impeccable form in the rest of the season? 
After the International break, Messi is still in contention to play for the league and cup titles in France. Whether the trio of Messi, Mbappe, and Neymar continue to rule the race in Ligue 1 or will they succumb to the pressure of the PSG ultras only time will tell. Messi who has 35 goal contributions this season already will look to add more to his tally.