Atletico Madrid deliver magic at Anfield to eliminate Liverpool
Reputation and reality tantalized the senses at Anfield as Diego Simeone, Atletico and unlikely hero Marcos Llorente refused to be denied. There was no doubt in the fact that 19 of the Reds' win in all competitions this season have come by a solitary goal. 
For all the people who thought that Atletico would come and shut Anfield, they arguably should have extended their overall lead after 15 seconds. 
Diego Costa, the villain slung a shot into the side netting after being onside by Virgil Van Dijk. There were some uncertain moments for Liverpool too as the rain began to lash down quickly where any slip could be terminal to quarter-final prospects.
Costa glanced another opportunity but it swiftly became clear that the Rojiblancos' key man would be an obstructive presence of a different kind. 
Jan Oblak's goalkeeping was one of the biggest reasons Atletico were in the game for a long time as it was a performance of the highest standards as he saved nine shots.
But then came a recall from the most celebrated Anfield European night of them all. If it's a deficit against La Liga opponents that needs to be wiped out, Georginio Wijnaldum is the man.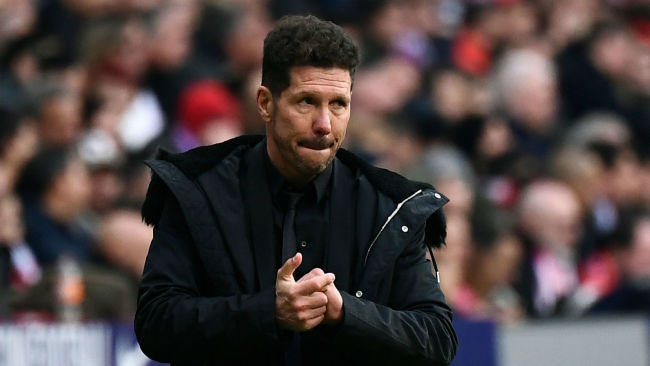 Alex Oxlade-Chamberlain, enjoying his most productive Liverpool outing since thrashing Manchester City two years ago, sent a delicious cross that arched towards the penalty spot.
The Netherlands midfielder headed the ball brilliantly as the Reds led by a goal at half-time. The game was intense and went to extra-time after Saul Niguez's disallowed stoppage-time goal. 
Sadio Mane had sought the movie action hero ending with a pair of overhead kicks but it was Bobby, Roberto Firmino, who landed the knockout blow.
If Oblak's display was that of a goalkeeping grandmaster, Adrian looked the number two every time and his unnecessary panicking clearance found a cool Joao Felix, who had failed to convert some key chances before. 
However, this time he slotted the ball to Llorente, who struck the ball fabulously in the bottom corner.
Just after that, Alvaro Morata was brought on to replace the Portuguese and the Spaniard impacted right from the moment he was subbed in. 
He went on to set another fabulous goal for Llorente and scored Atletico's final goal of the game as Liverpool lost their first game at Anfield after being undefeated in 43 games in all competitions and it was also their first Euro defeat at home since 2014.
featured image credits- bostonglobe.com