Can Liverpool go unbeaten in the Premier league 2019-20?
Liverpool have played 22 games in the Premier League 2019-20 so far and have won 21 of them, while drawing one.
They are 16 points clear at the top with one game in hand and there is no doubt in anyone's mind now that they will be crowned the champions of the Premier League for the first time ever.
However, the more important question now is "can they go unbeaten in the league?"
There has been only one English club so far which has gone through a Premier League season without losing a single match and that club is Arsenal. They did that in 2003-04 under their charismatic manager Arsene Wenger.
It was Arsenal heroics in that particular season which earned them the tag of "The Invincibles".
There is no reason why Liverpool can't earn themselves the invincible tag like Arsenal if they are at the top of their game for the remaining part of the ongoing season.
But, Liverpool's major roadblock will come on 4th of April, 2020 when they travel to the Etihad Stadium to take on the reigning champions Manchester City. 
Liverpool and City have already played once in the Premier League 2019-20 and although the result went in the favor of Liverpool by 3-1, those who watched that game know that City were perhaps a slightly better team, as odd as it may sound.
There were a couple of controversial handball decisions which went against City, while many people thought, including the Football pundits as well, that those decisions should have been ruled in City's favour. 
If they had indeed gone City's way, the result of the game could have been different.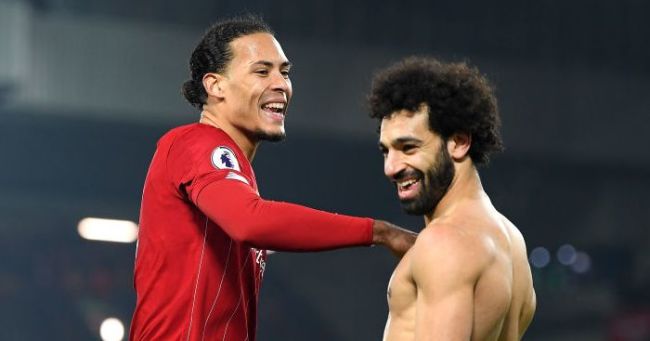 City might be 16 points behind Liverpool at this stage, but they are the only team in the entire league which has got the squad to match Liverpool man for man. And to top it off, they have also got a manager who is extremely astute with his tactics.
Beating the Sky-Blues in their own backyard will be a tall order for Liverpool and will probably be their toughest challenge in the entire season.
Another factor which might end Liverpool's winning run in the league is their complacency. There is a good chance that they will seal the league title with five or six games in hand. They need a maximum of 30 points to clinch the league from here.
The fact that they will most likely be challenging for the European title as well, their focus might shift in that direction once they seal the Premier League.
The manager Jurgen Klopp will also opt for rotation of the squad once the league title is done which might present other teams the opportunities to get one on Liverpool.
When Arsenal went unbeaten in 2003-04, they played quite a lot of draws. With 12 draws and 26 victories, they had collected a total of 90 points.
Liverpool will probably be able to better Arsenal's points' tally if they go unbeaten because they are not likely to be playing 11 draws out of their 16 remaining games.
They can be expected to win a lot of those games and if they do, their points' tally will probably cross 100.
Another record which is in Liverpool's sight is the longest unbeaten run at home. They have now played 52 games without a loss at home.
The record of the longest unbeaten run at home in English Football is currently held by Chelsea which went on an unbeaten home streak of 86 games under Jose Mourinho.
Liverpool won't be able to go past Chelsea in terms of the longest unbeaten home run this season as they have only 8 more home games to play before the season finishes.
But with the kind of squad they have assembled, they can dominate the league in the next couple of seasons too and they are certainly in with a chance to go past Chelsea as well, apart from Arsenal, at some stage.
Featured Image Credits: liverpoolfc.com