Cristiano Ronaldo creates one problem, but solves 100: Maurizio Sarri
The Juventus boss Maurizio Sarri reckons that having Cristiano Ronaldo in the team has more pros than cons.
Ronaldo has come for a little bit of criticism for his attitude on the pitch this season. He has looked visibly frustrated when he has not been provided the kind of service he was expecting from the flanks or even in the midfield at times.
He has found it difficult to realize that not all the players he is playing alongside at Juventus would be at the same level as him.
Ronaldo has also insisted on taking the shot himself whenever Juventus has been awarded the spot kicks or the free kicks.
The Portuguese talisman has not been that impressive with his free-kicks in the recent times, but he just refuses to let someone else take the shot.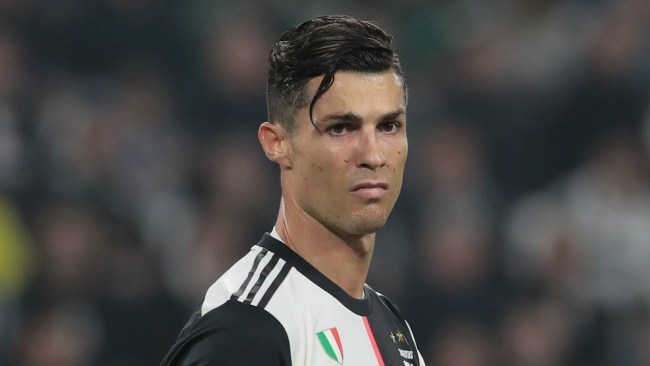 The kind of stature Ronaldo has come with, it's virtually impossible for anyone on the pitch to veto him and ask him not to take the shot. He has been proven to be a bit of an imposing personality on the Juventus players so far.
Ronaldo has shown dissent against the manager Sarri as well, on a couple of occasions when he has been taken off early in the second half.
Once it was reported that he left the stadium even before the game was finished as he was angry about his substitution.
However, Sarri doesn't seem to have any issues with Ronaldo's maverick personality and how he carries himself on and off the pitch.
"Sometimes, Ronaldo creates a small problem because you know you have a champion in the team and it has to be set up around him but at the same time he solves 100 of them," Sarri was quoted as saying by Sky Sport Italia.
"You just have to be clear that everything revolves around him." Sarri added.
Featured Image Credits: Goal.com