Liverpool's unbeaten home-run of 68 matches ends in the Premier League
Liverpool fans must have had a tough Thursday night after their favorites performed terribly against the Clarets, Burnley at Anfield.
After a stalemate at Anfield against Manchester United, everyone was expecting Burnley to receive some kind of a thrashing at the hands of the Reds. However, things turned out to be contradictory in many ways.
Not only did Liverpool fail to assert their dominance on Sean Dyche's men, but they also ended up losing all three points, something that hadn't happened since 2017.
Burnley brought an end to Liverpool's 68-game unbeaten run at their fortress after Ashley Barnes netted a late penalty. The reigning champions have now gone four games without scoring and are without a win in their last five, make the gap wider as they are now six points adrift of the league leaders, Manchester United.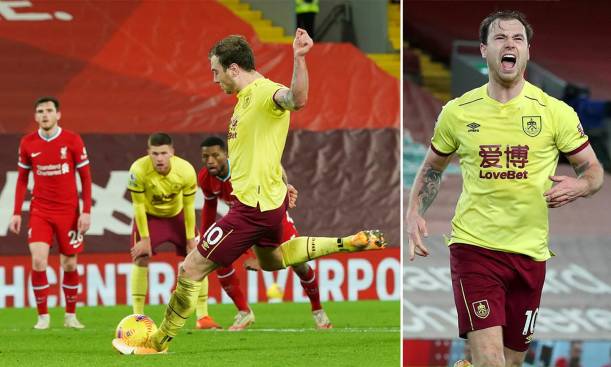 However, when asked about the title race and its future, Jurgen Klopp blatantly revealed there is no point talking about the title race considering his side's form in the last four or five games and still discussing it would be nothing but 'silly.'
Liverpool had 27 shots, none of which ended up in the back of the net, the most they have had in a single game since April 2013. 
Considering the length and Liverpool's success at Anfield over the years, let's have a look at the top three teams with impeccable unbeaten runs.
AC Milan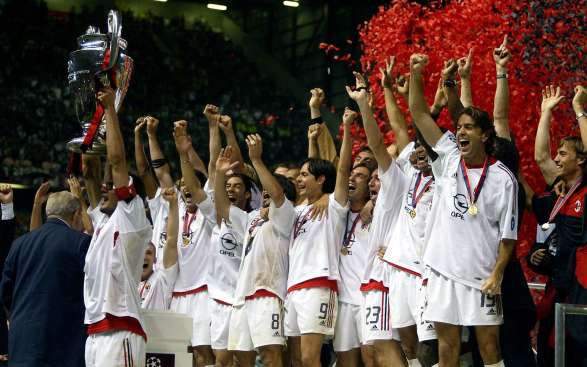 AC Milan look to have come alive in the 2020-21 season after several years of disappointments. However, their best unbeaten run was during the time when Milan had one of the greatest teams in the world.
Milan managed the longest unbeaten run to date between May 1991 to March 1993, with 58 league games unbeaten that continued for 672 days. That Milan side also won the Scudetto in the 1991-92 season.
Bayern Munich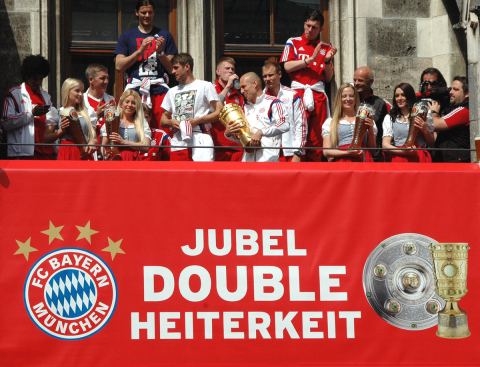 The German giants have been a dominant force over the history of Bundesliga. However, their longest run lasts back to between October 2012 and April 2014 as Jupp Heynckes' team remained without a loss for 25 league games in 2012-13 as they went on to claim their first treble.
After Heynckes, Pep Guardiola took charge, and he was unbeaten in his first 28 games Bundesliga games before a rotation-induced squad lost 1-0 against Augsburg.
Arsenal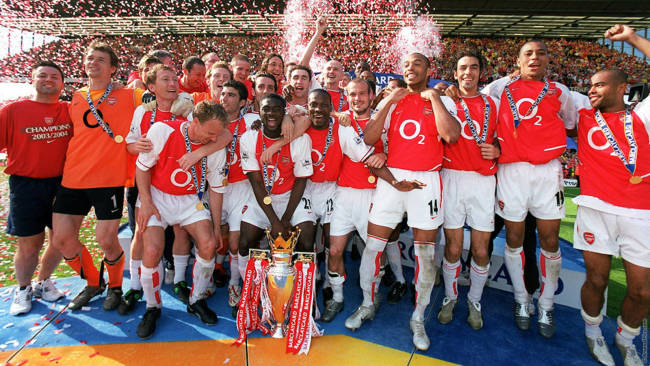 The Gunners were lucky that their 49 games unbeaten record was still alive after Liverpool succumbed to Watford in the 2019-20 season, ending their 44-game unbeaten run. Arsenal's run stretched from May 2003 until October 2004, as they lost to Manchester United 2-0 after winning the Premier League title as 'The Invincibles,' the only unbeaten side in the Premier League history over a full season.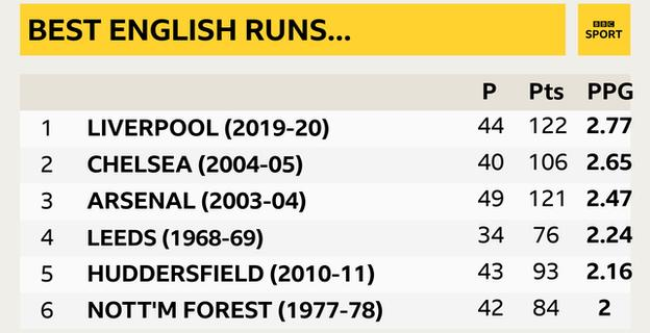 Other valuable mentions are Juventus, who were unbeaten for 49 games too, under a successful spell with Antonio Conte. We then have Liverpool's 2019-20 unbeaten run taking the fifth spot.