PUBG Mobile Global Championship 2020: Teams | Schedule | Format | Prize Money & Current Standing
The PUBG Mobile Global Championship 2020 is underway. The event is currently happening in Dubai and is scheduled to happen for 4 days. The top 16 teams who managed to qualify are competing for a whopping $1.2 million. 
PUBG is an immensely popular game across the world, but sadly, the game has been banned in India. However, fans are still eagerly watching the PUBG Mobile Global Championship, which started on 21 January 2021 and will end on 24th January 2021.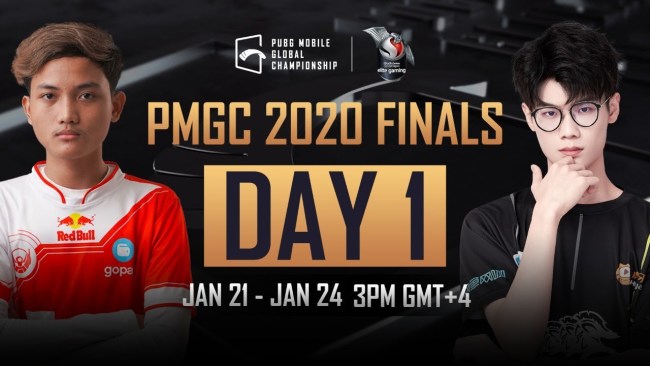 Initially, the tournament was supposed to be held at the Coca-Cola Arena in Dubai, UAE. But, due to 3 players contracting the Covid-19 virus, the organizers announced that the event will be held online & in isolation. 
For those who want to follow the tournament in India, you can watch the PUBG Mobile Global Championship on PUBG Mobile Esports, Facebook, YouTube & Twitch Channel. 
PUBG Mobile Global Championship Teams & Current Standing
Sadly, no team from India will be a part of this tournament, since PUBG mobile has been officially banned by the Indian Government. Here is a list of the 16 teams currently battling it out in the PUBG Mobile Global Championship.
Four Angry Men (China)
Bigetron RA (Indonesia)
RRQ Athena (Thailand)
Konina Power (CIS/ Kazakhstan)
Klas Digital Athletics (Turkey)
Secret Jin (Thailand)
Futbolist (Turkey)
Nova XQF (China)
Power888 KPS (Thailand)
Abrupt Slayers (Nepal)
Alpha 7 Esports (Brazil)
Z3US Esports (Mongolia)
Natus Vincere (Ukraine/Russia)
Aerowolf Limax (Indonesia)
Team Secret (Malaysia)
A1 Esports (Bangladesh)
PUBG Mobile Global Championship Format
From 21-24 January, the 16 teams will battle it out over 24 rounds. Each day they will fight in 6 rounds, across the 4 maps, Erangel, Sanhok, Vikendi & Miramar. At the end of 24 rounds, teams are given points based on their standings. 
1st Place- 15 Points
2nd Place- 12 Points
3rd Place- 10 Points
4th Place- 8 Points 
5th Place- 6 Points
6th Place- 4 Points
7th Place- 2 points
8th-12th Place- 1 point
No points will be given for the teams which fall in the bottom 5. 
Featured Image Credits- tencent