Logitech partners with LXG to boost Indian Gaming Ecosystem
The third edition of Indian Lan Gaming (ILG) tournament will be hosted by League of Extraordinary Gamers (LXG) in partnership with Logitech. The mission behind ILG is to promote the growth of Esports culture in India. 
This time, the turnout is expected to be over 12,000 and there are rewards worth 1.6 crore to be won.  India is expected to have 628 million gamers by 2020 and such tournaments will go a long way towards the upliftment of the Indian Gaming Community.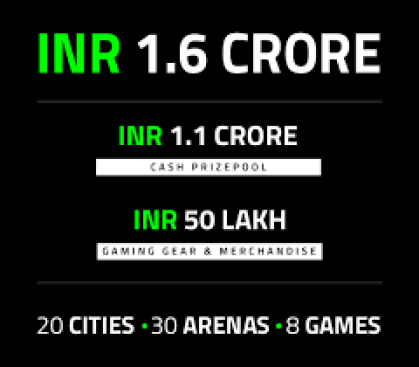 The tournament started in May 2019 and is spread across 30 cities in India. It hosts 600 tournaments both online and offline across different platforms namely PC, Console, and Mobiles. G token can be redeemed by winners to upgrade their gaming experience by redeeming it for brand new accessories.
 Mr. Shravanth Reddy, MD & CEO, LXG made a very important point. He said, "With the exponential growth that Esports in India is experiencing, it is of utmost importance to highlight and strengthen the grass-root level, which will lay the foundation for the growth of the Esports celebrities of tomorrow. Though the primary goal of ILG is to improve the LAN gaming culture, it will always be a platform for upcoming gamers to showcase their talent and get recognized." 
Gaming is expected to reach a global value of 1.1 Billion by the end of 2019. Especially, in the Asia Pacific region, 78% of senior marketers have stated that they will invest in Esports in the near future. 
Another report by Newzoo stated that Asia-Pacific will account for 57% of all Esports Enthusiasts in 2019. Esports Enthusiasts is a term Newzoo uses to refer to a person who watches professional Esports over one time in a month.
Recognizing that growth at the grassroots level is the key to unlocking the Esports potential in India. Through their partnership, LXG and Logitech will play a crucial role in making millions of gamers' dreams a reality. However, the biggest problem with the Indian Esports ecosystem is that children are discouraged by parents from gaming.
The need of the hour is to change the Indian mindset about Esports and gaming. Parents need to realize that Esports is also a profession and their kids can shine bright in it. 
Photo credits: https://ilg.lxgindia.com/