The longest active women's tennis players
Women's tennis has always been filled with surprises. The underdog suddenly emerges as the champion of a tournament while the favourites for the title suffer a drip in form and have a bad day in the office. 
It has been very open of late with six different champions in the last six Grand Slams.
Let us have a look at some players who have stayed consistent at the highest level for a long time.
Venus Williams 
The American legend turned pro in 1998. She has won seven Grand Slam singles titles in her career so far. 
She was the first African-American woman to be ranked number one in the sport. She also clinched 23 Grand Slams altogether in doubles and mixed doubles.
Venus has also suffered from a lot of threatening diseases such as Sjogren's syndrome, which affects her immunity.
She has also won four Olympic gold medals. 
Venus shares a great rivalry with her opponents like Serena Williams, Martina Hingis, and Lindsay Davenport. Still active at the age of 40, she is not as fast as she was in her prime, the American can still give players a run for their money.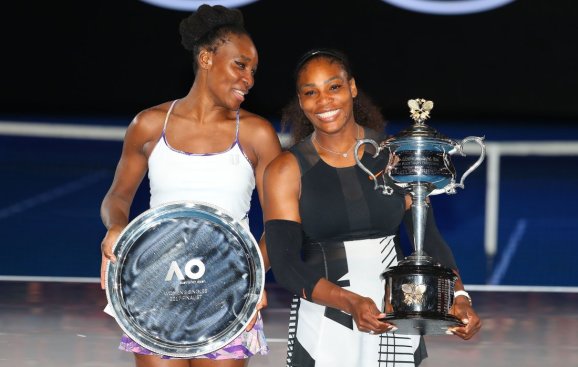 Svetlana Kuznetsova 
The Russian made her professional debut in 2000. She has won two Grand Slam singles titles and reached a career-high ranking of 2 in 2007. 
Currently, Kuznetsova is ranked 36th in the world. She is an all-round player with booming forehands and blessed with a solid defense. 
She still remains a threat on any surface when she gets going. The Russian has won more than $25 million in prize money, which is 10th in the all-time list.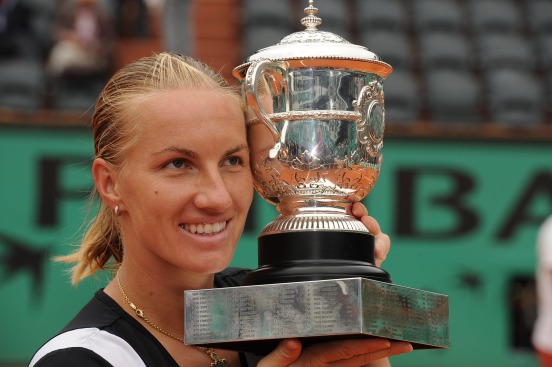 Serena Williams 
The undisputed queen of women's tennis turned pro in 1995 when she was just 14 years old. 
Currently, she is chasing an elusive 24th Grand Slam title to equal Margaret Court's record after falling short in the last four Grand Slam finals. 
Serena is also one of the highest-paid female athletes in the world. Her main strengths are her powerful forehand and a double-handed backhand. 
The American holds the record of the most number of weeks at the number 1 spot in the rankings at 186 weeks shared with Steffi Graf. 
Despite achieving so much, Serena is no strange to controversies having launched verbal tirades in the middle of matches against lines-women and chair umpires in her career. 
However, her glittering legacy will remain etched in the history books for eternity.
Victoria Azarenka 
The Belarusian made her professional debut in 2003. She is a two-time Grand Slam champion and a former World number 1. 
She has faced huge obstacles in her personal life owing to a custody battle for her son Leo. Being an aggressive baseliner, she possesses excellent footwork and anticipation. 
She also won the mixed doubles gold medal in the 2012 Olympics alongside Max Mirnyi.  Azarenka is a symbol of strength and perseverance for every player on the tour.
Hsieh Su-Wei 
The Taiwanese player has a very unorthodox game with her tricky variety of shots, aggressive volleys, and quick groundstrokes. 
She is a 3-time Grand Slam champion in women's doubles.  She turned pro in 2001 and is currently the number one women's doubles player in the world. 
Hsieh has had significant success in her singles career having beaten top players like Simona Halep, Naomi Osaka, Garbine Muguruza and Karolina Pliskova. 
Her superior net-play and her uncanny ability to hit any shot from any position on the court are her biggest strengths. She may not cut an intimidating figure on the court but has achieved so much with her creative game.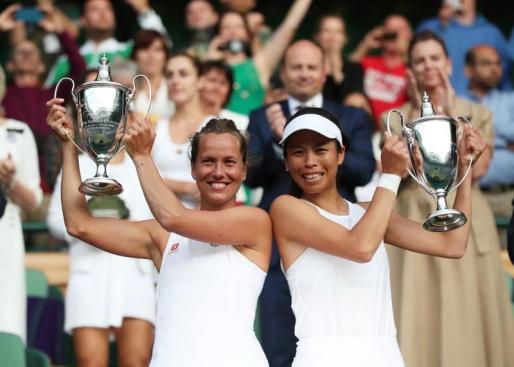 Women's tennis has an assembly line of gifted players but is now searching for a pacesetter. 
There are a plethora of endless possibilities in the game with strong depth in the field. It remains to be seen if the spoils will continue to be shared among an ever-increasing bunch of skilled performers. 
Featured Image Credits - Getty Images