Joachim Low bemoans Germany's disappointing performance
Germany head coach Joachim Low was disheartened as his side failed to take all three points after their 1-1 draw with Switzerland. Low felt that the Germans were not in the rhythm of the competition and their attitude let them down in the game.
Germany did not make good use of the possession they had and were not clinical with the few great chances they had. Ilkay Gundogan gave Germany a 14th minute breakthrough but they could've increased the gap in the first-half itself. Not being able to add to their advantage, Germany later fell prey to Silvan Widmer's second-half equalizer.
Germany are yet to win their first game in the UEFA Nations League and are currently two points adrift of Spain in Group A4. Low also felt that the lack of players from Bayern Munich's treble-winning squad was also a factor in Germany's inconsistent performance.
While talking to ZDF, Low said, "As against Spain, we failed to score the second goal, which would have given us security. Twice in a row, we've led 1-0 and twice we're not bringing home anything. We had some good chances but we let Switzerland come back in the second half. We lost too many balls and the draw makes sense. Some players were not in the rhythm of the competition, some players were absent."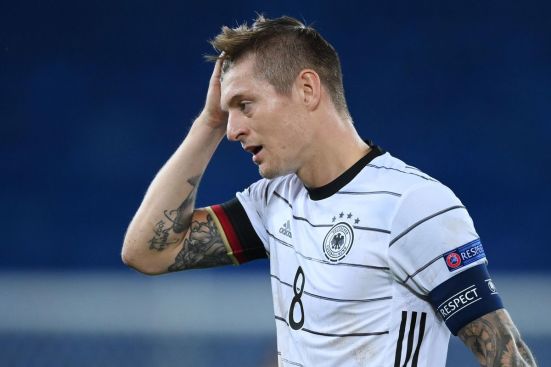 Toni Kroos was also interviewed later and his thoughts barely differed to Low's. "When there are six points to take and we only take two, yes, it's disappointing. Unfortunately, it was a bit the same scenario as against Spain. We have to work to find more solutions when the opponent is playing very high. We need players who want the ball, even when we are under pressure."
The game also saw Leroy Sane brought off after the first-half. Sane was also seen struggling against Spain at times. However, no injury has been reported yet. 
featured image credits- skysports.com