Luiz Ronaldo: Player Profile | Career Analysis | Playing Style | Stats | Major Honors
Luís Nazário de Lima a.k.a Luiz Ronaldo was a beautiful player who made football look attractive and made many fans fell in love with his playing style.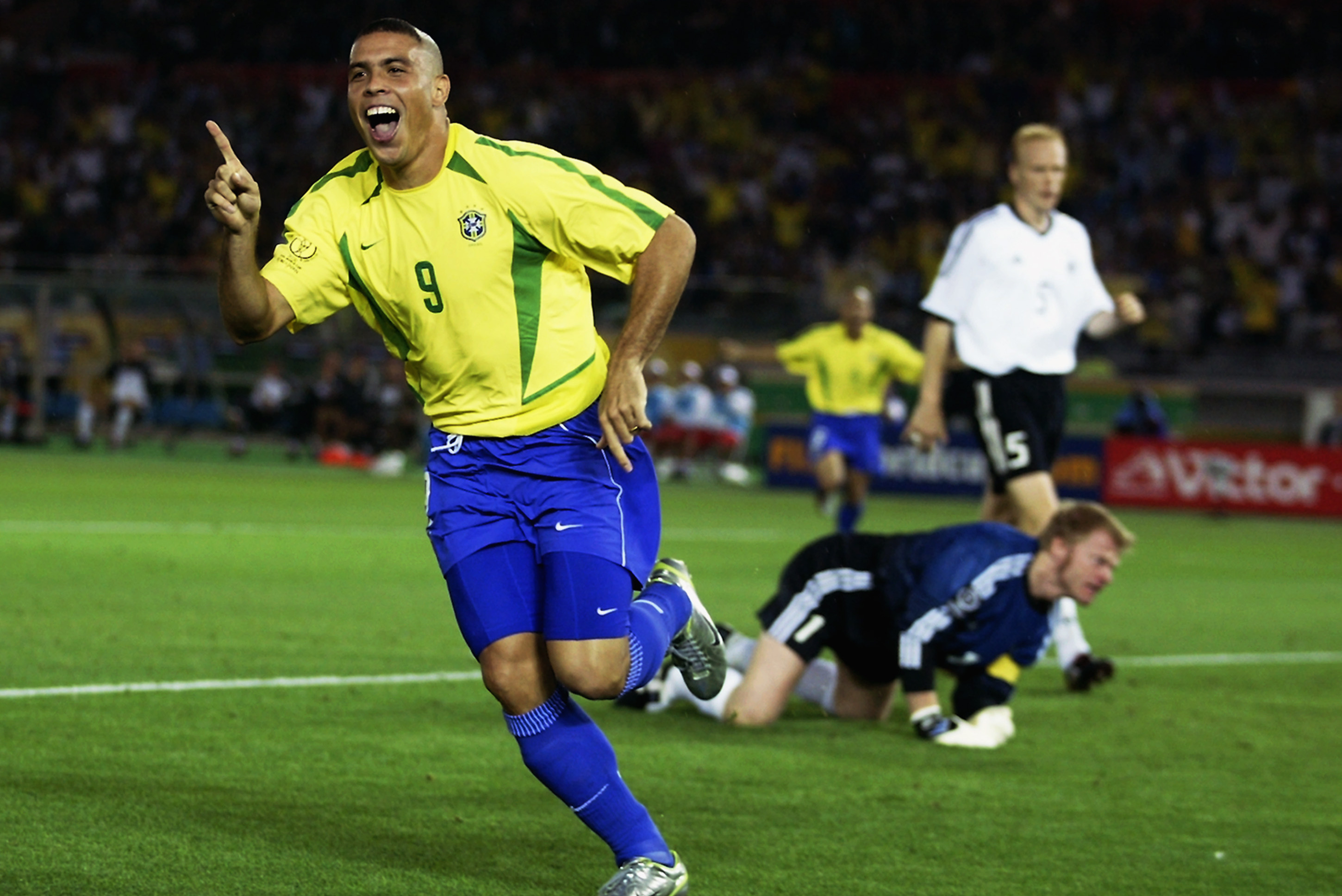 During his time, he was one of the prolific strikers, renowned for his dribbling and excellent finishing from the tightest of angles. Luiz Ronaldo was popularly dubbed O Fenômeno ("The Phenomenon"). 
Wherever he played, he established himself as a top player. Ronaldo played for a total of seven clubs during his professional career. 
For most of his career, he played as the centre-forward with the number 9 on his back and a nightmare for defenders. However, we may have seen his career at big clubs, but do you how he got his breakthrough in big clubs? Let's have a look.
Beginning of O Fenômeno's  career
Born in Rio de Janeiro on 18 September 1976, Luiz Ronaldo pursued his career in football at the age of 11. However, his family issues made him drop out of school at the age of 11 years, as his parents were divorced which made him choose his career in football at a very early age. 
Albeit being young Ronaldo attained fame rapidly, he started playing for Social Ramos athletic indoor futsal. There he scored 166 goals in his first season which included scoring 11 of his team's 12 goals in a single game. 
Breakthrough at Elite Clubs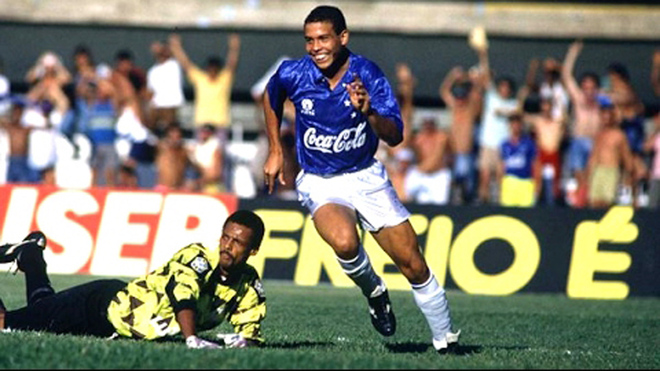 This attracted many top clubs, as he progressed quickly and many top club coaches were impressed because of his performance. He ultimately joined Brazilian club Cruzeiro for €50,000. 
His instant development at Cruzeiro saw many clubs showing interest in him. At Cruzeiro he bagged 44 goals in 47 games inspiring the club to their first Copa da Brasil in 1993 and the Minas Gerais State Championship in 1994. 
Ronaldo's Brazilian counter-part Romario convinced him to join PSV Eindhoven. 10 minutes into his debut Luiz Ronaldo scored a goal against Vitesse. He ended the season with 30 league goals, including seven braces and a hattrick. 
He soon became a prodigious player for PSV wherein his opponents described him as a play-station player. 
Rob Smyth added, "In many ways, Ronaldo was the first PlayStation footballer. His stepover was a form of hypnosis, and his signature trick, the elastico could certainly have come from a computer screen."
His footballing prowess made him one of the salient players in Europe, as many clubs were ready to break the bank for him. 
However, it was Barcelona who galvanized the move on a then world-record fee of $19.5 million in 1996. 
Ronaldo signed an eight-year contract with the Catalans. In his first season at Barcelona, he racked up 47 goals in 49 games in all competitions. 
At Barcelona he was at his peak and always ended up being the top-scorer, he was just unstoppable at that moment scoring goals humiliating defenders and goalkeepers, it was a walk in the park for him. 
Nonetheless, his contract extension with Barcelona collapsed, and Inter Milan took no time as they signed him with a world record fee of $27Million in 1997, making him the second most expensive player after Diego Maradona. 
Luiz Ronaldo signed a five-year contract with the Italians and was disclosed to 4000 Inter fans at their training ground.
As usual, Ronaldo netted 25 Serie A goals for Inter that season and was named Serie A Footballer of the year award. At Inter Milan, he developed more into a game player as he began racking up assists and became a first-choice penalty taker. 
He encountered Paolo Maldini many times during games against AC Milan. By the end of the 1998–1999 season, he was appointed Inter Milan captain. 
In 1999, Ronaldo suffered a knee buckle and was forced to limp off the field, after his medical test on his knee it was stated, the striker had ruptured a tendon in his knee and would require surgery. 
After making a comeback from injury, Luiz Ronaldo played for only six minutes against Lazio, before being sidelined after a complete rupture of his knee-cap tendons. 
Ronaldo's physiotherapist Nilton Petrone told the media "His knee-cap actually exploded" and further said "this is the worst football injury" he's ever seen.
After completing his operation and rehabilitation, he moved to Real Madrid in 2002 for €46 million. His jersey sale sky-rocketed on the first day of his signing. At Real, he was part of a 'Galacticos' alongside Zidane, Beckham, Raul, Carlos, and Figo.
In the 2003 UCL quarter-final against Manchester United at Old Trafford, Luiz Ronaldo netted a famous hat-trick which led to a standing ovation from United fans. 
In the 2003-04 season Real was on the verge of winning of treble before Ronaldo picked up an injury, and Real's treble dream went to ashes.
Between 2005-07, Luiz Ronaldo missed half of the games with injuries and weight issues, albeit being past his prime. 
The 2002 World Cup winner still heaped praises from many Real fans. Ronald's performance deteriorated after constant injuries and as he was reaching the acme of his career. 
Ronaldo penned down a new deal with AC Milan for a transfer of €8.05 million. However, he played only 300-minutes for AC Milan due to recurring injury problems and weight issues. He couldn't make any impact at AC Milan, in 2008 he suffered a severe season-ending knee injury. 
The medical test confirmed he has ruptured the kneecap ligament and will be out for an entire season. Ronaldo realized his injuries will sooner or later make him retire. After spending two years at a Brazilian club Corinthians, Ronaldo announced his retirement in 2011 ending his 18-year decorated career. 
The reason being his retirement, was he discovered he had hypothyroidism – a condition that slows down metabolism and causes weight gain
International career 
Ronaldo has played four World Cups, winning two of them in 1994 and 2002. In 2002 World Cup Ronaldo put up a heroic performance scoring against every opponent except England. 
The 2002 World Cup was his redemption phase after missing out on the final in 1998 against France. He was the top scorer at the 2002 World Cup notching up eight goals and winning the Golden Shoe award.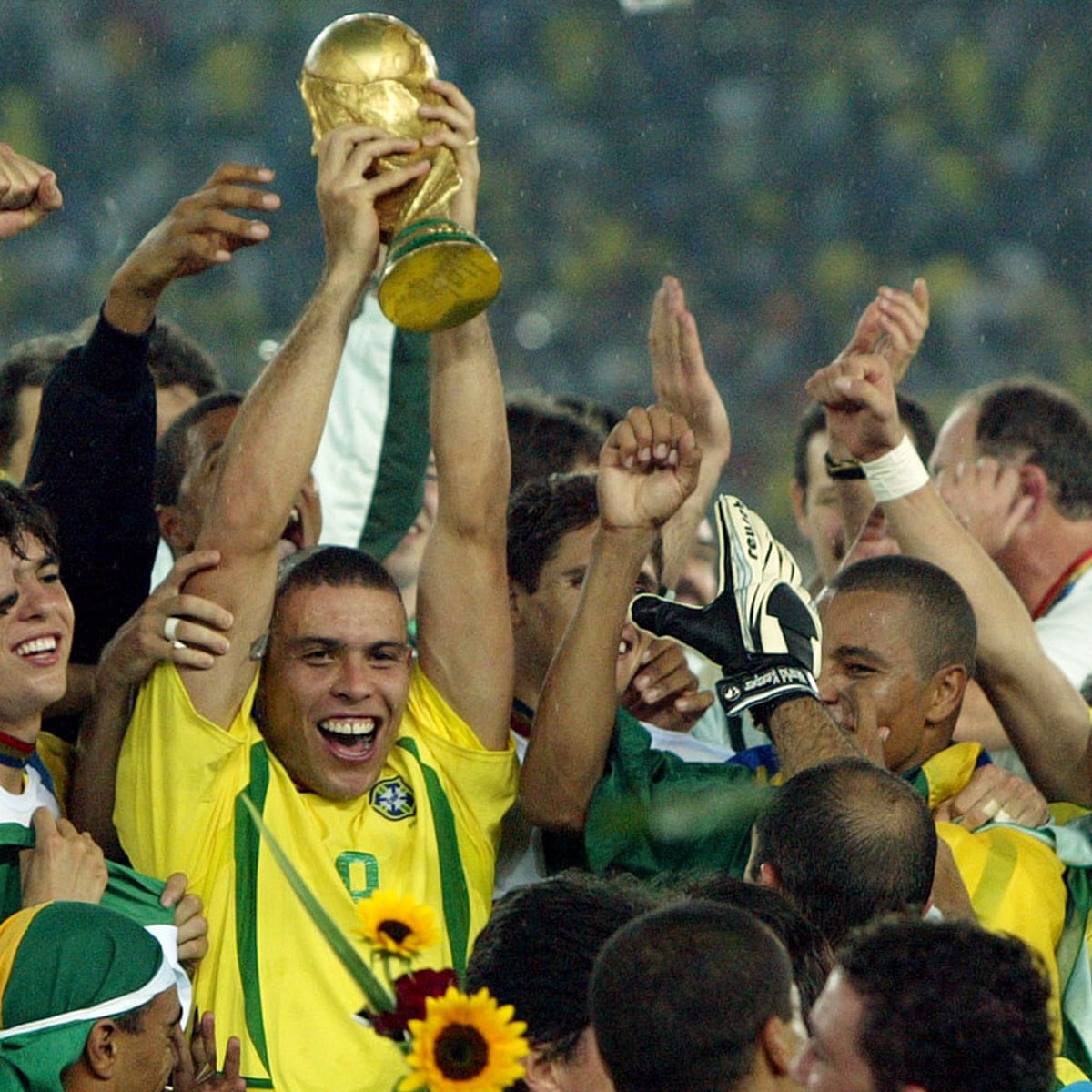 Luiz Ronaldo: Style of Play 
Ronaldo is a prolific goalscorer, regarded as the most complete forward of all time, he was not only a goal scorer but a playmaker as well. He provided many assists for his teammates, with his vision, passing, and crossing ability. 
Despite being right-footed, Luiz Ronaldo was able to use both feet while dribbling and was considered one of the skillful players on the pitch. He was a very confident player, once he picks up the ball, he would waste no time in making a beeline towards the goal. 
Dribbling with both feet, Ronaldo's determination was unmatched as he would explode into life with no warning for defenders. His ball control, aerial ability acceleration, agility, and balance was tremendous.   
Luiz Ronaldo: Overall Career Stats 
| | |
| --- | --- |
| Stats  | Ronaldo Luís Nazário de Lima |
| Trophies  | 18 |
| Appearances  | 452 |
| Goals  | 295 |
| Assists  | 77 |
Major Honors  
⭐ FIFA World Player of the year: 1996, 1997, 2002
⭐ Golden Boot: 1996-07, 2003-04
⭐ European Golden Shoe: 1996-07
⭐ Ballon d'Or: 1997, 2002
⭐ Serie A footballer of the year: 1998
⭐ UEFA Footballer of the year: 1997-08
⭐ UEFA forward of the year: 1997-08
⭐ Real Madrid Hall of Fame
Related Articles: Thierry Henry Player Profile