Meet this manager who ended Bayern incredible 32 matches winning run?
The recent defeat of Bayern Munich to TSG Hoffenheim has knocked every corner of the football world into shock. The club that was looking unstoppable was thrashed humiliatingly on in Matchday 2 of the Bundesliga. 
Let's meet the manager who led the team against the mighty Bayern: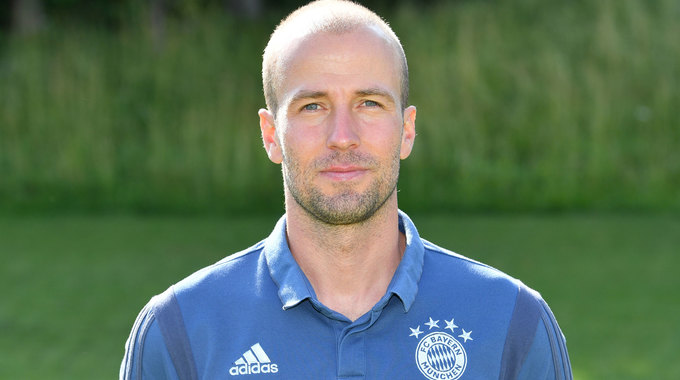 Name- Sebastian Hoeneß
Age: 38
Club: Hoffenheim
Role: Head coach
Country of birth: Germany
Related to: - Dieter Hoeneß former German Professional footballer (father), Uli Hoeneß- Bayern Legend former player, coach, and president of FC Bayern (Uncle).
Playing Career:-
Sebastian had a brief playing career where he played for VfB Stuttgart, Hertha Berlin, and Hoffenheim. 
A native of Munich, he hanged up his playing boots in 2010. As he player, he mainly played in the 3.Liga, where he notched up 174 appearances for 3 teams. As an attacking midfielder, he scored 7 goals and delivered 20 assists.
Coaching Career:-
As soon as retiring as a professional footballer he started his managerial career. His first adventure started out at the fifth divisional Oberliga side Hertha Zehlendorf U-19s from 2011 to 2013. Though he produced only mixed results it was enough to get him a job for RB Leipzig youth system.
In 2016 as the club won the promotion to top-tier Bundesliga, he was given the charge of Leipzig's U-17 team. He averaged 1.08 points per game over his 26 matches in charge - a mean return that mushroomed to 2.27. 
This amazing run brought him the enthralling job from Bayern Munich. He was initially in charge of the under-19 team from 2017-2019.
The biggest achievement of his career so far
As the reserve team of Bayern Munich (Bayern Munich II) won the promotion from Regionalliga Sud and returned to 3.liga after 8 years, Sebastian Hoeneß was given the charge of the reserve team. 
In his first season with a professional team, he led Bayern Munich II to their first-ever 3.Liga title. He steered the team to the champion's title on the final day of the season. 
The brain behind the first reserve team in history to win Germany's Third Division, Hoeneß was recognized as the Liga Coach of the Season. This also immediately won him a job in the top tier with his former club Hoffenheim. 
He started his career as a top manager in the best possible way by beating the mighty Bayern.
Tactical Analysis
His tactical vision has often been praised in high terms. His defensive play-work and expansive attacking football has often brought comparisons with coaches like Pep Guardiola and Jurgen Klopp. 
However, he has striking similarities with Hansi Flick. "Throw in a German passport and you may believe you are staring Hansi Flick in the face."- writes Bundesliga official website.
He has heavily invested in youths and many of the current young players for Bayern are his products. Especially the credit of developing Chris Richards and Sarpreet Singh goes to him.  In line with other young German managers, he could soon become a tactical gem. 
In fact what Bayern president Herbert Hainer says perfectly sums up his future "This development is sensational. Coach Sebastian Hoeneß and his team deserve the greatest respect for the fact that we won the third tier. 
More and more talent is knocking on the first team's door; our academy work is increasingly becoming a great source of young talent," he further added.