Assessing Mason Greenwood's numbers after 50 games
Mason Greenwood played his 50th game for the Red Devils this week and was successful in scoring again as he continues a brilliant breakthrough season. Greenwood has 17 goals to show this season and that comes in 50 appearances for the club, an impressive tally that could motivate him to become even better in the future.
Let's see Greenwood in comparison with six active superstars in the game at the same stage of their respective careers.
Wayne Rooney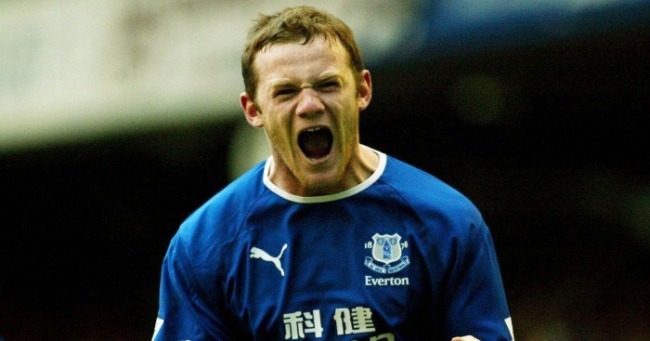 Rooney is Manchester United's all-time leading goalscorer, a feat Greenwood may look forward to achieving in the future. The former captain achieved this milestone in his final months at Old Trafford and finished his Manchester United by scoring 253 goals for the club.
However, Rooney was an Everton player when he made his 50th appearance for the club and had just turned 18. His breakout moment came when he scored a winner against Arsenal in 2002.
Career goals at 50 appearances: 9
Erling Haaland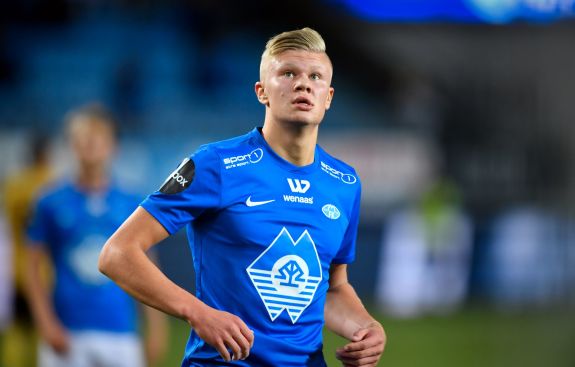 Yet another youngster who has been shining and is already considered as one of the best young strikers in the world and is expected to have a very luxurious career. By the time he had played 50 games as a senior player, he was still in Norway where he started his career by making his debut at second-tier Bryne while he was only 15.
Haaland was two weeks away before turning 18 but managed to play the 50th game of his career and marked it by a stunning brace for Molde in a 5-1 win. In his 49th appearance, he had scored four times in the thrashing of Brann. 
Career goals at 50 appearances: 12
Zlatan Ibrahimovic
Zlatan still claims to be young and fit as ever at the age of 38 and has scored over 480 goals for clubs to date but the Swede was not a prolific striker until his late 20's. He then stepped up his game as he turned 30. As a youngster, Zlatan began his journey as a footballer at home town Malmo and played 47 times before moving to Ajax in 2001.
He then went on to make his 50th appearance at Ajax and netted twice in his first three games for the Dutch side. 
Career goals at 50 appearances: 20 
Robert Lewandowski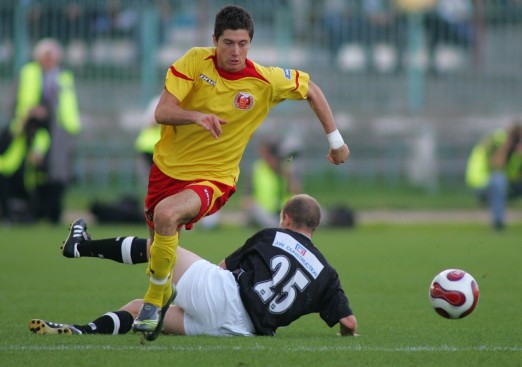 Lewandowski got the first-team break when Polish giants Legia Warsaw sold him to third-division club Znicz Pruszkow for the equivalent of just €1,250 in 2006. He then went on to become the top scorer in Poland's third tier and after promotion became the top scorer in the second tier too.
He then went to Lech Poznan in 2008 and since then he has been moving forward only. By the time he made the step up with Poznan, Lewandowski was already past 50 appearances, all in lower league football. 
Career goals at 50 appearances: 28
Lionel Messi
Messi is considered as one of the greatest players football has ever witnessed, firing more than 700 goals for Barcelona and Argentina to date from the age of just 21. While he was 17, he was still capable of scoring but was also finding his feet. Messi made his 50th senior appearance for FC Barcelona during the 2006/07 season just after coming back from a long-term injury, a fractured foot.
It was quite soon that the six-time Ballon d'Or winner started achieving milestone after milestone to reach where he is today. 
Career goals at 50 appearances: 13 (the goals do not include games for FC Barcelona B or C)
Cristiano Ronaldo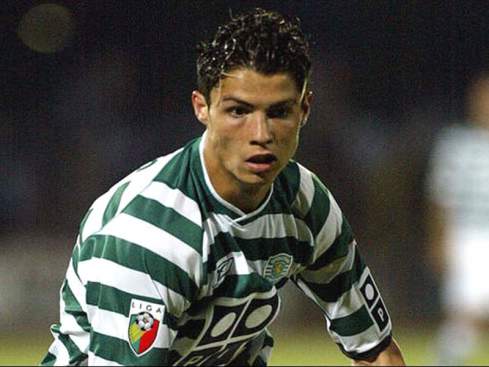 Despite being on the verge of breaking Pele's record in the scoring stakes excluding Pele's unofficial goals, Ronaldo was very much a winger when he first started out at Sporting CP and then Manchester United.
Goals were not really Ronaldo's concern in his career until he turned 21. From then on he went on to become one of the best players in football, starting to score more than 50 goals almost every season for Real Madrid. 
Career goals at 50 appearances: 6 (the goals do not include games for Sporting CP B) 
Kylian Mbappe
Mbappe is regarded as perhaps the biggest player at a young age since Ronaldo in the 1990s. The Frenchman was only 16 at the time of his senior debut for Monaco in December 2015 and 17 by the time he became a regular.
Before reaching 50 appearances for Monaco, soon after which he moved to Paris becoming the highest-paid teenager, Mbappe was already very good at finding the back of the net. On course to his 50th game, Mbappe scored five times in four UCL knockout games. 
Career goals at 50 appearances: 23 (the goals do not include games for Monaco B)
featured image credits- goal.com