Maurizio Sarri and Juventus, a love story not going as planned
Maurizio Sarri's arrival at Juventus was one that excited the fans. Partly because of his reputation for playing non-pragmatic one-touch football, somewhat because they finally got rid of Max Allegri who became unpopular in the latter stages of his tenure because of his defensive approach.
Looking back at Sarri's two previous clubs, Napoli especially, his teams were widely praised for playing beautiful one-touch high-intensity football. 
Sarri's arrival was accompanied by the signing of Matthijs de Ligt and superstar arrivals in midfield such as Adrien Rabiot and Aaron Ramsey. On paper, since the addition of Cristiano Ronaldo, Juventus have been favorites to win the Champions League. But, disappointingly, the start of the season has shown us a similar pattern as to what happened at Chelsea. High possession stats are there but there is hardly anything else but boring football to show for it. 
Sarri has always played high possession football, but has struggled to break through low block defensive opposition. This was visible at Chelsea where his back four threaded passes among themselves which led to a blunted attack. If not for the maverick talents of Eden Hazard, Chelsea would have struggled more up front. 
A similar situation can be seen currently in Turin. Funnily enough, Sarri has again been bailed out by the mercurial talents of Paulo Dybala, a player the Italian coach doesn't favor much. The recent substitutions of Cristiano Ronaldo (AC Milan 55', Lokomotiv 82') and the Portuguese superstar's visible frustration have not helped him, to say the least.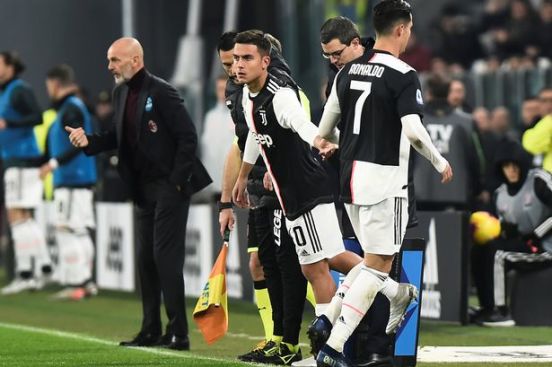 The highest number of passes per match have been completed by Miralem Pjanic, who has filled the "Jorginho role" very well. Still, the supply to the Bianconeri front three has been devoid of quality.
Ronaldo too has looked jaded in recent outings with Sarri citing the Portuguese's recent injury as the reason. Even if that's the case, one should never doubt Ronaldo because he has repeatedly shown us that he can perform in the second half of the season and more than compensate for the first half.
Whatever the reason for Juve's poor team displays, their individual brilliance has bailed them out so far. Sarri, however, should be wary of Antonio Conte's Inter who have looked very dangerous this season. Juventus have time to sort out their muddle, but not too much.
Cover image credits: The National