Daniil Medvedev vs Fabio Fognini: Ultimate Tennis Showdown 4: Prediction | Preview | H2H Stats
The fourth edition of the star-studded Ultimate Tennis Showdown (UTS) will be held grandly at the Patrick Mouratoglou Academy in the French Riviera on May 24 and 25 this year.
The World number 2 Daniil Medvedev locks horns against the 29th-ranked Fabio Fognini in a blockbuster Group B clash.
Daniil Medvedev vs Fabio Fognini: UTS 4: Preview
Known for his strong dislike for clay courts, Medvedev will look to get some good match practice ahead of the French Open starting on May 30. The Russian was beaten 6-2 6-4 convincingly by his compatriot Aslan Karatsev 12 days ago in the Rome Masters.
On the other hand, Fognini, seeded 6th, was defeated last week by Laslo Đere in the pre-quarterfinals of the ATP-250 Geneva Open in three sets. The Italian managed to win only 31% of return points on his first serve and converted only 2 out of 8 breakpoints. He struggled against the Serbian's potent two-handed backhand.
Medvedev vs Fognini: Head to Head Record
Medvedev leads the head-to-head record 3-1 against Fognini. 
The Italian won against Daniil in straight sets in the first round of the Cincinnati Open in 2017. This is their first match on the clay surface after 4 encounters on outdoor hardcourts.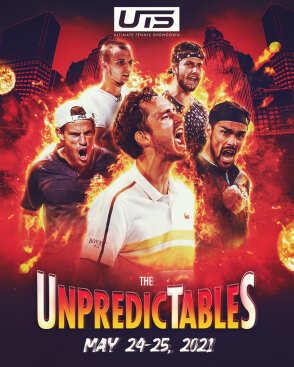 Daniil Medvedev vs Fabio Fognini: UTS 4: Live Stream and Match Timing
The group stage match between Daniil Medvedev and Fabio Fognini can be watched on platforms like DAZN and WATCH.UTSLive.TV. The match starts at 5:15 pm Central European Summer Time (CEST).
Daniil Medvedev vs Fabio Fognini: UTS 4: Game Analysis
The Ultimate Tennis Showdown (4) has introduced a new rule where players are not allowed to use their second serves. Hence, Medvedev will depend on being highly accurate with his first serve. The Russian has won 66.1% of points on his first serve on the red dirt in the last 1 year.
In his match versus Karatsev in Rome, Daniil Medvedev clinched 61% of points on the first serve. The World number 2 took only a mere 10% of return points (3/29) on his first serve.
Fognini has a better first serve on the red dirt having won 66.5% of points on it in the last 1 year on the ATP Tour. Not known to be a big-server, the Italian can trouble Medvedev with his impressive consistency from the baseline and power-hitting.
Will Medvedev and Fognini adjust to the fast format of UTS 4?
With 4 quarters of 8 minutes each, both Medvedev and Fognini will have to call the shots by playing first-strike tennis. The winner needs to clinch at least 3 quarters by taking more points than his opponent. If there is a tie, the winner will be decided by a sudden death, where a player will emerge victorious if he wins two points consecutively.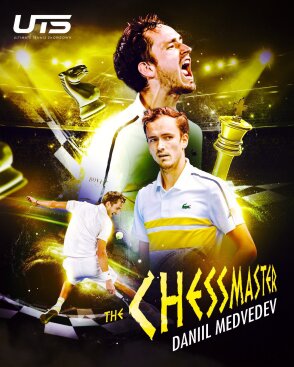 While grand slams have a 25-second shot clock between serves, the UTS 4 edition will only have 15 seconds and the players need to get into a rhythm quickly. If they take more than 15 seconds, they will receive a warning followed by a point penalty for each violation
Medvedev and Fognini will also try to hit a series of winners and use the KO Mode option. KO Mode rewards the quarter to the player who has a lead of more than 10 points.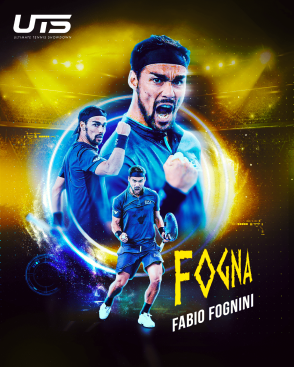 Medvedev is blessed with a clever variation of pace in his shotmaking and his unorthodox game will help him to unsettle Fognini's solid two-handed backhand. 
The Russian needs to start strong and his stubborn defense and supreme volleying skills will help to claim more points.
Fognini has beaten many higher-ranked players on clay in his career. He will have to play aggressively and follow a fearless approach to battle past the missile-like first-serves of Medvedev.
Daniil Medvedev holds an edge as he last lost to Fabio Fognini more than 3.5 years ago. 
Prediction - Daniil Medvedev to win the round-robin match in four quarters against Fabio Fognini
Featured Image Credits - Getty Images