Mikel Arteta hits back at Neal Maupay but accepts that he failed
Arsenal boss Mikel Arteta's biggest concern after a dramatic loss was with his own players rather than Neal Maupay. Arteta criticized Maupay for his actions but he saved a lot more thoughts for his team after they collapsed to defeat at Brighton and Hove Albion.
Maupay grabbed a stoppage-time goal to earn a 2-1 victory after being involved in a collision that saw Arsenal goalkeeper Bernd Leno suffer a nasty injury to his knee.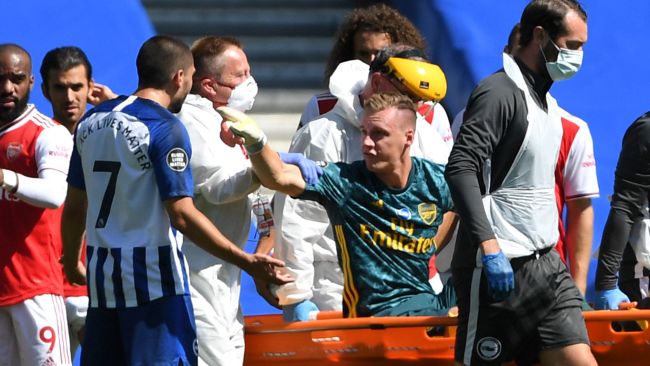 Leno was furious with the Brighton striker and held him 100% responsible for his injury. Leno was seen gesturing and shouting at the striker while being carried off the pitch on a stretcher, with Arsenal not expecting to know about the extent of the German's injury.
Maupay stressed on the fact that he had no intentions of hurting Leno before he claimed that Arsenal's players 'maybe need to learn humility.' 
When asked about it, Arteta said, 
"He can say whatever he wants. I know my players and one aspect that they don't miss for sure is humility."
However, Arteta quickly moved on to express his displeasure over his players' performances and said that they got what they deserved. "I think we did a lot of things today to win the game comfortably but we haven't competed like you have to compete in the Premier League. We gave the first goal away and we lost a few important duels afterwards, so I think it's all our fault. I think the players competed for large parts of the game but in crucial moments when you don't, you pay the price and that's it."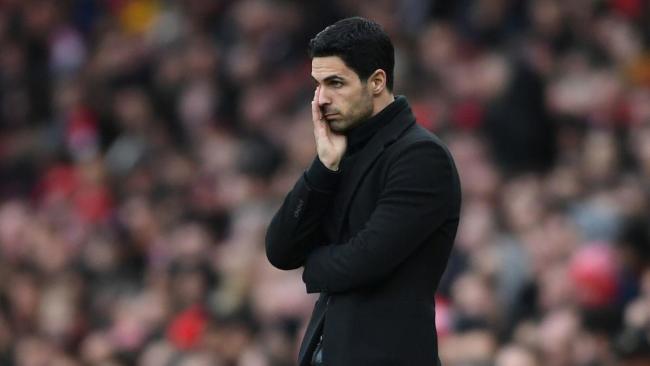 Arteta went on to take the blame on himself and said that it was his responsibility that his players did well on the field. Maupay was confronted by members of the Arsenal squad at the end of the game and when asked about it, Arteta responded by saying that it was the "frustration because we've thrown the game away." 
featured image credits- goal.com