Jose Mourinho fires shots at his former club, Zidane and Madrid under scanner
Superstar Gareth Bale finally opened his Spurs account in the new spell as he scored the winner against Brighton and Hove Albion on Sunday. 
Tottenham moved up to second place after a really long time as the partnership with Jose Mourinho looks to flourish.  
Mourinho being Mourinho was pleased with his team's display and participated in the post-match conference with a positive spirit.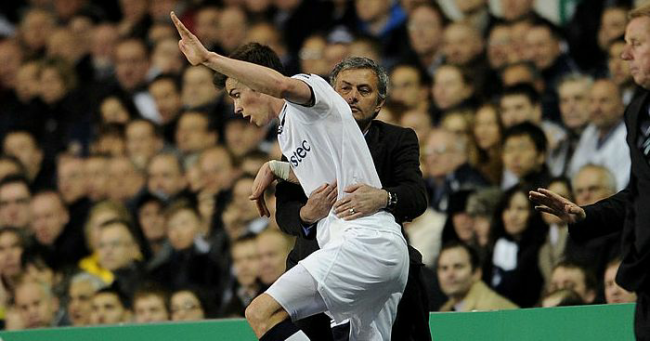 The Portuguese joked about having a look at what Real Madrid say about the Welshman's winner. 
The Spurs number nine found himself alone in the box to head his team home as the Lilywhites won 2-1 at home. 
The Seagulls got a controversial goal by their side but couldn't stop the Real Madrid rejects from impacting directly.
Bale scored from a stunning Sergio Reguilon cross and buried the head right into the net, helping Spurs to keep their impressive Premier League form going on. 
The Special One had only words of gold for the ex-Real Madrid winger and said that he is yet not fit to start a Premier League game but he will surely play a part in every game possible. 
He spoke about how a player of his calibre has helped Spurs mentally and in terms of depth and things should hopefully only get better with time. 
Describing Bale's impact on the game, Jose said, "Today great impact, very important goal for us and after that he joined Harry in a very experienced way to play the last 15 minutes of the game, both very clever, very intelligent, both very good, holding the ball, bringing the ball to zones where they couldn't hurt us." 
"So I'm very pleased for him because he deserves that. When I have five minutes I'm going to Safari to look at Madrid websites to see what they say." 
It was Gareth's first goal in ten months. However, he was quick enough to remind the world that it wasn't much.  
Bale said, "I haven't scored since January but it's only five games! he said while talking to BBC Sport. It sounds worse in months. It's been amazing since I came back, I settled in straight away and the team have been amazing with me. I'm very happy to be here and playing football again for a great club." 
Featured image credits- postintrend.com