Miami Heat's NBA Quest: Landing Damian Lillard at South Beach
NBA REPORTS: Miami Heat making all efforts to Land Damian Lillard at South Beach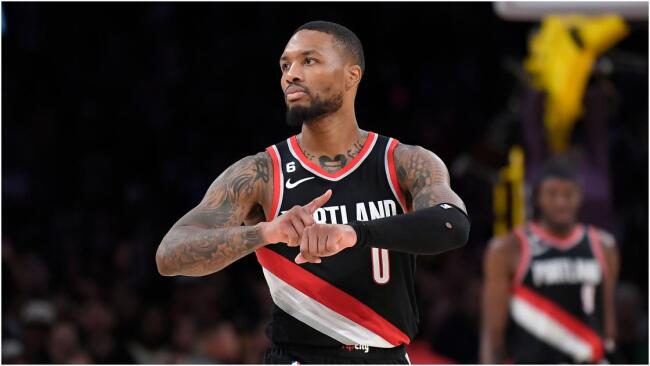 The Portland Trailblazers have remained reluctant to engage with the Miami Heat about a potential trade package to send Damian Lillard to Miami Heat. Meanwhile, The Athletic's Shams Charania says that the Heat is preparing an offer for Lillard that would include three or four first-round picks going to Portland. According to the Charania, the framework of a potential Lillard to Miami deal would involve the maximum picks, expiring contracts, at least one young player, and Tyler Herro being re-routed to a third team, as well as possibly pick swaps and second-round picks.
The Miami Heat have only one expiring contract with a significant salary, Kyle Lowry's $29.7 M deal. Miami's 2023 first-round selections Jaime Jaquez Jr. and Nikola Jovic fit the bill for young players who could interest Portland.
The Miami Heat is currently ineligible to trade more than two of its own future first-round picks due to the Stepiens rule, but there is a scenario in which the club could free up an extra first-rounder or two-a third team that acquires Herro may also be willing to send a first-round pick to Portland.
Regardless it does not appear as though anything on the Damian Lillard trade front is close to it at this point