Why Neymar won't wear Barcelona shirt again?
Ever since Neymar da Silva left FC Barcelona for a world record transfer fee, he has been linked back to Camp Nou in every transfer window. Last summer, he was very close to re-joining the Catalan giants but the deal went off in the last moment.
FC Barcelona has been heavily hit in the financial department due to the current COVID-19 pandemic situation. According to Barcelona president Josep Maria Bartomeu, the return of the 28-year old Brazilian from Paris Saint-Germain is out of the picture. He also ruled out the signing of young Argentinian Lautaro Martinez from Inter Milan.
Neymar's return to Barcelona is similar to how Cristiano Ronaldo was linked back to Manchester United when he was a Real Madrid player. But CR7 decided to move to Juventus in the 2018 summer transfer window. Similarly, Neymar's return is realistically impossible, but why?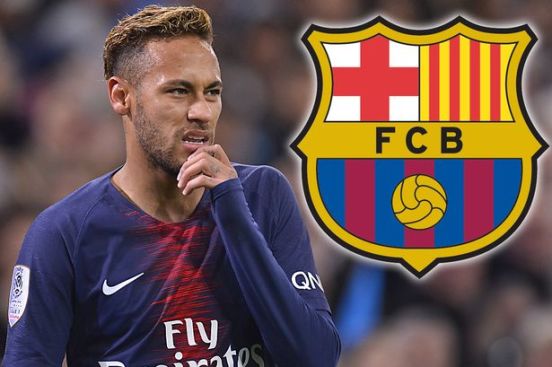 Ansu Fati
The 17-year old Guinea-Bissau born Ansu Fati was the find of the 2019/2020 season. The young attacker was given a chance when both Lionel Messi and Luis Suarez were injured. The youngster grabbed the opportunity with both hands and has been instrumental on the left side of the attacking third for Barcelona. 
He also became the youngest goal scorer for the club in the league and in the Champions League and has been regular first-team player scoring eight goals and has one assist to his name in all competitions. 
Currently, the young attacker is training with the first team and is gearing up for the Champions League fixtures. The La Masia graduate is expected to be the future of the club and the club is planning to bind him with a new contract and increase his release clause. To be honest, the role of the youngster on the left side of the pitch will be more from next season where Neymar prefers to play. 
Succeeding at PSG
PSG has been knocked out by Real Madrid and Manchester United in the Champions League last-16 in the previous two seasons. The combination of Neymar and Mbappe has been working well for the French capitals and they successfully defeated RB Leipzig in the semi-finals to reach the final of the Champions League. 
After the domestic double, the Les Parisiens are looking forward to claim an elusive treble for the first time in their history. Neymar Jr has been in the fine form this season after two injuries hit seasons, he has scored 23 goals and further assisted 10 times for the club. 
Champions League draw has been favourable for PSG as they have comparatively easy fixtures than the other European giants. Winning the trophy will be a great success for the Brazilian, which will bring all the individual awards, the prime reason why he left Barcelona. PSG will use this opportunity to tie the Brazilian for the long term.
Cover image credits: AS English