Finding success in the 2020-21 season will be tough for Mikel Arteta and Arsenal
Arsenal's 2019-2020 season was the worst in the club's history since the 1994-95 season.
The Gunners finished at eighth place in the Premier League, crashed out of the Europa League by losing to Olympiakos and for a fourth consecutive season, were below Tottenham in the league table.
The FA Cup win (the club's 14th title), however, did temper the shortcomings of the season. The consequent Europa League qualification means more money for the 2020-21 season. More importantly, however, Mikel Arteta was able to instill belief and a winning mentality in a squad that looked directionless under Unai Emery.
The signs are bright for the Gunners but things will only get tougher from now on.
A rookie manager turns things around
Arsenal is Mikel Arteta's first appointment as a manager.
The Spaniard was Pep Guardiola's assistant at Manchester City for about four years. Sure, he learned from one of the best managers of all time but taking charge of a club of Arsenal's stature as your first appointment was a brave move.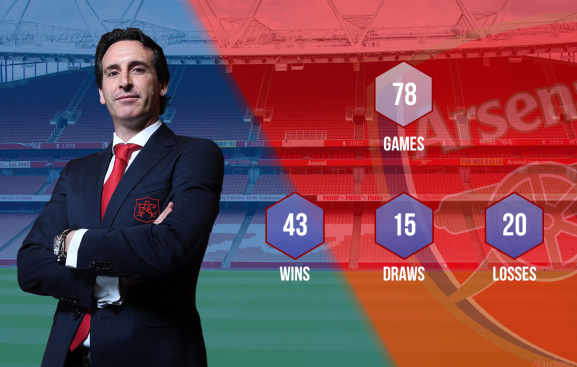 Comparing it to Emery's disastrous second season, Arteta surely improved things at the North London side. Where Emery was unable to get the better of bottom-side Premier League sides, Arteta was able to tactically outsmart the likes of Jurgen Klopp, Guardiola, Ole Gunnar Solskjaer and Frank Lampard.
This is not saying that the Gunners have looked perfect under Arteta. They have some glaring issues which have proved to be fatal from time to time. Arteta, however, was able to mask a lot of those issues by switching things around.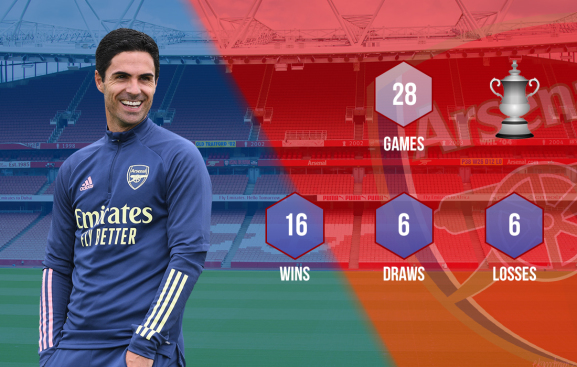 The 3-4-3 system he switched to helped Arsenal use the devastating pace of Pierre-Emerick Aubameyang and Nicolas Pepe to great use. This formation also gave much needed defensive cover to David Luiz and the Brazilian's performances got better as did Shkodran Mustafi's.
The 3-4-3 system helped the Gunners beat the Premier League's heavy hitters but then they struggled against Aston Villa. The loss to Tottenham laid bare the age-old frailties from set-pieces as well as the tendency to switch-off in dangerous moments.
The improvement outweighs the faults but Arteta will surely by looking at the latter more closely.
The Kroenkes need to back Arsenal now more than ever
Stan Kroenke is a hated man in North London and for good reason. While rival clubs have gone on to spend the cash year after year, the American businessman has refused to inject the club with much-needed resources. Arsenal's botched contract negotiations are part of Premier League lore now.
Kroenke Sports and Entertainment (KSE) is well known for its frugality in extending finances to their owned franchises. KSE prefers for its franchises to be self-sustainable. That itself should dash any hopes that the Los Angeles Rams owner will open his purse like Roman Abramovich or Sheikh Mansour do, for Arsenal.
Arsenal need to work with a limited budget to field a side than can compete for the Champions League spots in the Premier League. The catch is that their competition, bar Tottenham, is investing heavily in getting quality players.
Take their fellow FA Cup finalists Chelsea. The Blues have already secured the services of Hakim Ziyech and Timo Werner. There is a high possibility that Bayer Leverkusen sensation Kai Havertz will also join Chelsea. 
Manchester United signed Bruno Fernandes in January and he transformed their side. They are also reportedly in advanced stages of getting Jadon Sancho from Borussia Dortmund for a fee of £120 million.
These clubs are direct rivals for the Gunners for a top-four finish. Not to mention the already solid squads that Leicester City and Wolves can field.
Arsenal will not be making any marquee signings but they sure need to hold on to their superstar striker, Pierre-Emerick Aubameyang. The Gabonese enters his last year of contract with the Gunners and the last thing the club would want is a repeat of the Robin van Persie/Alexis Sanchez/Aaron Ramsey saga.
If the Kroenkes loosen their purse and inject some cash, then the Gunners could work on improving their midfield and defense. The likelihood of that, however, is very low.
Arteta has made public, on multiple occasions, that the club needs investment. If the board do not accede to his demands, they could risk losing the architect of a potential revival.
With Raul Sanllehi and Edu at the helm, navigating the transfer market will be tricky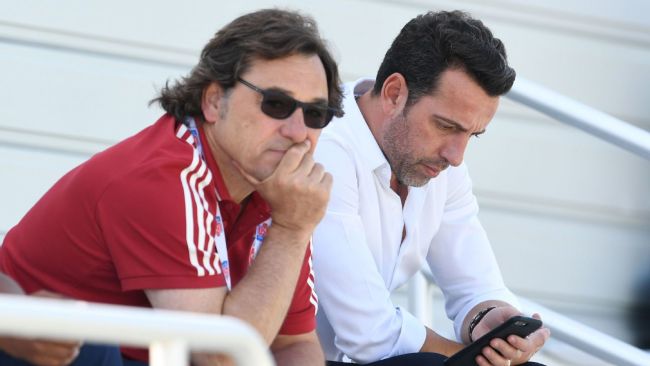 The role of the football administrators at Arsenal can either prove to be an advantage in the transfer window, or it can be a curse.
Raul Sanlllehi, the Head of Football and Edu Gaspar, the Technical Director work with a transfer policy that involves building relationships with agents.
Both of them are close to Kia Joorabchian, a super-agent and also a controversial figure. His most infamous involvement was in the transfer of Carlos Tevez and Javier Mascherano to West Ham United in 2006 where the third-party ownership of both players was a major point of scrutiny.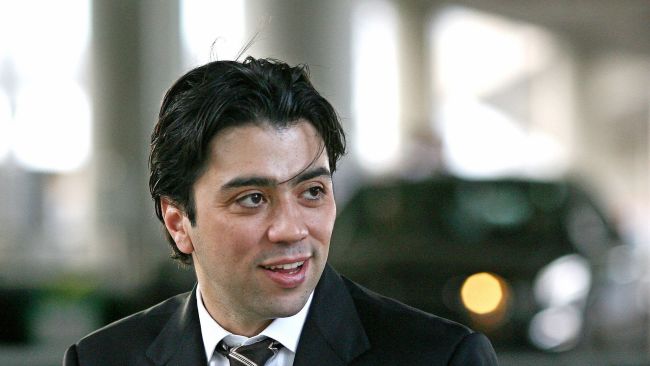 Joorabchian was at the forefront of Luiz's transfer to Arsenal as well as his contract extension.
Willian, another Joorabchian client is reportedly close to swapping West London for North London. This is one move that could either be beneficial or catastrophic.
Willian's quality is beyond question and he has had a decorated career. Offering a 31-year old a £130,000/week contract, however, is worth looking at.
Like every transfer in world football, this is a gamble but it does shed an insight that the club still does not have a sound transfer policy.
Another Joorabchian client linked to Arsenal is Philippe Coutinho, who, if he joins, is likely to be loaned to the North London side.
The Gunners need creativity down the middle and Coutinho would be a good option for that. His uninspiring spells at both FC Barcelona and Bayern Munich, however, should alert the club hierarchy.
Amidst these Joorabchian transfers, the move for Thomas Partey seems to have dissolved. The Atletico Madrid man, who brings a lot of dynamism in the middle, could have been a long-term asset.
On the other side, Matteo Guendouzi, Mesut Ozil, Mustafi, Sokratis Papastathopoulos, Rob Holding and Alexandre Lacazette rumored to be up for sale. Sanllehi and Edu's policy seems to be focused on short-term fixes rather than long-term ones.
A make-or-break season ahead?
Even the most optimistic Arsenal fan would not be thinking that the club will challenge for the league next season.
Their squad strength is simply not good enough to shake up things. A fourth-place finish or Champions League qualification through the Europa League would be a more realistic target.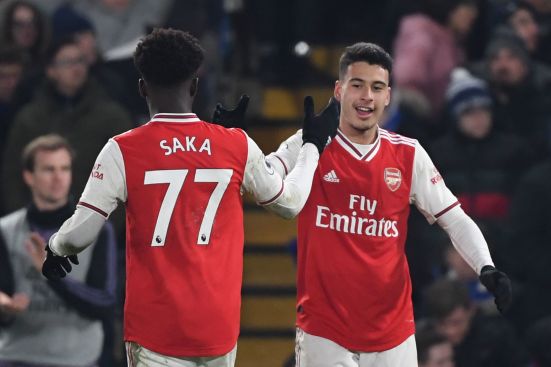 Arsenal's future looks to be in good shape. Bukayo Saka and Gabriel Martinelli have shown a lot of promise. Joe Willock and Eddie Nketiah are still rough but can become important squad players under Arteta.
The 2020-21 season will shape up to be an important one, especially for Arteta and Arsenal's youngsters. Securing Champions League football with limited resources and quality personnel will be an even bigger challenge for the Spaniard, than what he faced in his first half-season.
Anything other than a Champions League spot will not help the Gunners' cause as they clearly need the commercial bonus that Europe's premier competition gives.
Can Guardiola's protégé chart an ailing powerhouse's path back to the elite? That remains to be seen but strong support from the board and owners could go a long way.